Famous for being the jumping off point to Torres del Paine, Puerto Natales is fast turning into a worthy tourist destination of its own. With a growing local food scene and adventure opportunities sprouting all around the district, travelers can have a hard time knowing where to start. Hiking? Horseback riding? Glacier-spotting? There's a bit of everything waiting for you. To get you started, here are five of our favorite things to do in and around Puerto Natales.
1. Step Back in Time at the Milodon Cave
For paleontology fans and newbies alike, visiting the Milodon Cave (Cueva del Milodón) gives great insight into Patagonia's history, introducing you to the area's landscapes, rock formations, and creatures - many of them megafauna - that once called Patagonia home. The most famous of them is the Milodon, a sort of giant bear which inhabited the end of the world 10,000 years ago. Its remains were discovered in what is now called "The Milodon Cave", the biggest of the four caves in the Milodon Cave Natural Monument (measuring a not-too-tiny-at-all 200 meters deep, 80 wide and 30 high). While exploring the region, it's easy to imagine the other mega-beasts that roamed these parts, such as saber-tooth tigers and relatives of today's panthers, jaguars, and horses as well as Patagonia's first human inhabitants. The cave is located about 30-minute drive from Puerto Natales (23km). How can you get there speedily and easily? If your flight to Punta Arenas lands before 11.30am, the trip may be included on your way to EcoCamp!
2. Unleash your Inner Gaucho at Laguna Sofia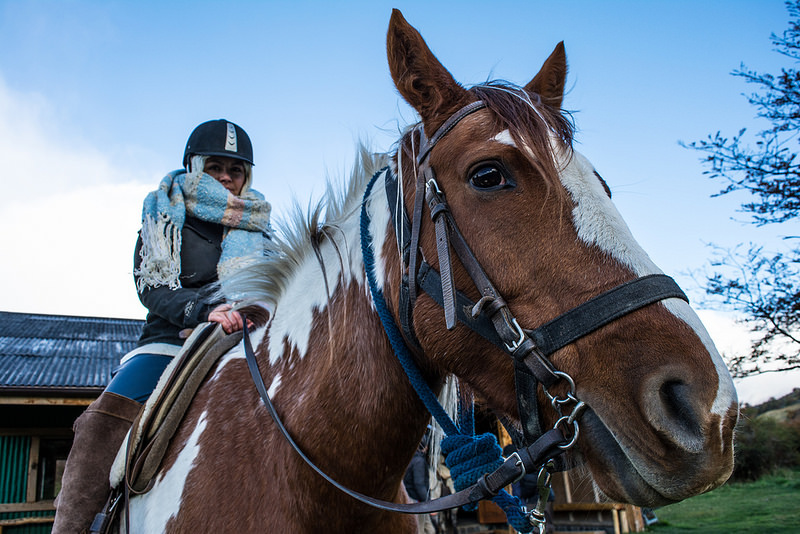 Feel like stepping out of the chaos of everyday life without going somewhere as remote as Torres del Paine National Park? Then Laguna Sofia is the place for you! The lagoon is located 30km northeast of Puerto Natales and offers heart-singing landscapes over the surrounding mountains – such as "Tenerife" which looks like a volcano. A day out at Laguna Sofia comes so recommended that even the locals head there on days! Besides the lagoon itself, head off to see caves, waterfalls, walk peacefully through silent woods, or go horseback riding. Communing with nature from atop a horse is the best way to explore the place while releasing your inner gaucho. With Pingo Salvaje, you can enjoy a half day (three hour) or full day (six hour) ride visiting archeological sites and spotting local fauna & flora. But you won't be alone with your faithful steed: Your talented guide will be there the whole time, making sure your experience is a top one (even if you can hardly tell a horse's front from its back!). Hungry? Your lunch is provided, meaning all you have to do is sit back and enjoy a finger-licking Chilean barbecue to the background music of a nearby waterfall! Tired after all that riding? You don't have to go back to Puerto Natales right away. Instead, take a break in campsite, refuge, or spacious rustic lodge - they're all available for you.

3. Please your senses with a Kayak and Horseback Riding Excursion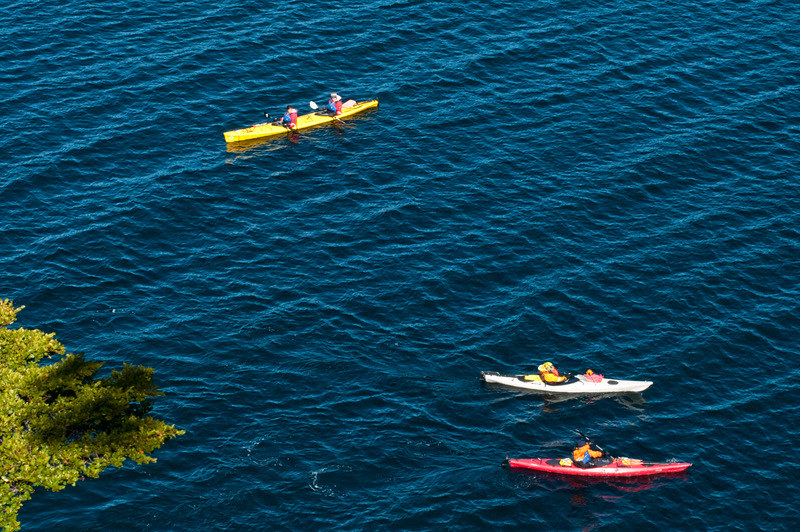 Only 20km north of Puerto Natales lies Estancia Puerto Consuelo, the area's first cattle ranch, where your multi-sport adventure sets sail. The day begins with kayaking through Fjord Eberhard, where you'll be lulled by the ebb and flow of the waters while keeping an eye out for southern Chile's diverse flora and fauna. All that kayaking works up a healthy appetite - one you'll more than satisfy with a tasty lunch of local organic produce. Eat your fill and finish your meal with a sweet treat before heading over to see something even sweeter: the Chilean criollo horses that will be your partners for the rest of the day! Beginner and experienced riders are catered for on this excursion through Patagonian pampa, lenga woods and mountain passes. On clear days, you'll even be able to see the Torres del Paine massif; a sight that's sure to stir your heart and inspire you to continue on to the National Park itself!
4. Hike Cerro Dorotea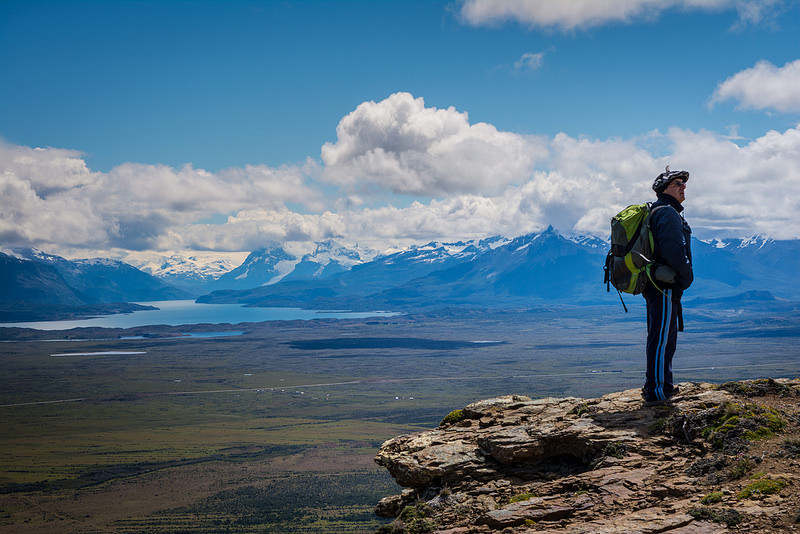 Who would believe there'd be such a beautiful hike just a 10-minute drive from Puerto Natales? Warm up your legs for your Torres del Paine hike on Cerro Dorotea, a small mountain overlooking Puerto Natales. Here you'll find the best lookout of the city, and be made to feel small by the immensity of the fjords and surrounding peaks. A top idea is to start the hike from a local estancia, and take a moment to get insight into the life of a Patagonian baqueano (farmer). No need to come packed down with technical climbing equipment. With a 700m ascent and 4-5 hour duration, hiking Cerro Dorotea is relatively easy: let your feet do the guiding as you pass diverse landscapes, from lush green old lenga forest to vast pampa. Once you arrive at the lookout, reward yourself with an energizing lunch and take time to relax, and breathe in the view. But keep your eyes peeled: If luck is on your side, you may be paid a visit from the famous condor!

5. Take a Boat Ride to a Glacier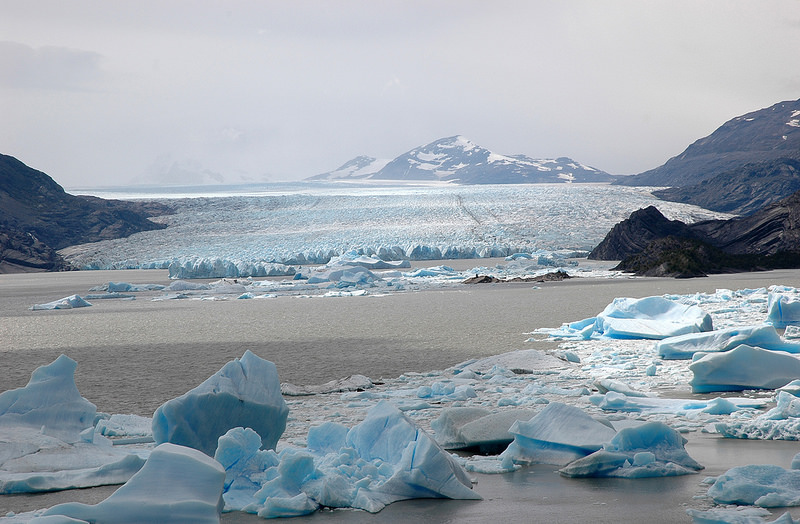 Love water? A fan of glaciers? Then hop aboard a comfy boat and head down the Serrano River! Your eight hour excursion begins around 8 o'clock, when you leave Puerto Natales bound for glaciers and other Patagonian sights. After about an hour, you'll reach the feet of the Balmaceda mountain, where you'll prepare to get up close and personal with glaciers aboard a zodiac. After your icy encounter, return to your boat and continue traveling down the Serrano river, one of the rivers that flows from Torres del Paine National Park to feed the fjords. You'll pass remote ice giants and reach the national park with an eye-popping view of the mountain range. As you reach the Serrano sector, you can choose to go back to Puerto Natales (a two hour drive) or continue on to explore the national park.
Fancy exploring Puerto Natales? Check out our Patagonia tours or contact us for your next trip!