A remote speck between the waves of the Pacific Ocean and the far reaches of the Polynesian Triangle, Easter Island is well-known for being an archaeological paradise and home to the unnerving moai statues. However, Rapa Nui (as the locals call it) is actually bursting with things to do, with enough adventures to keep the adrenaline junkies happy as well as all you history buffs. Here are our top ten picks to immerse you in the culture and nature of this incredible Pacific island.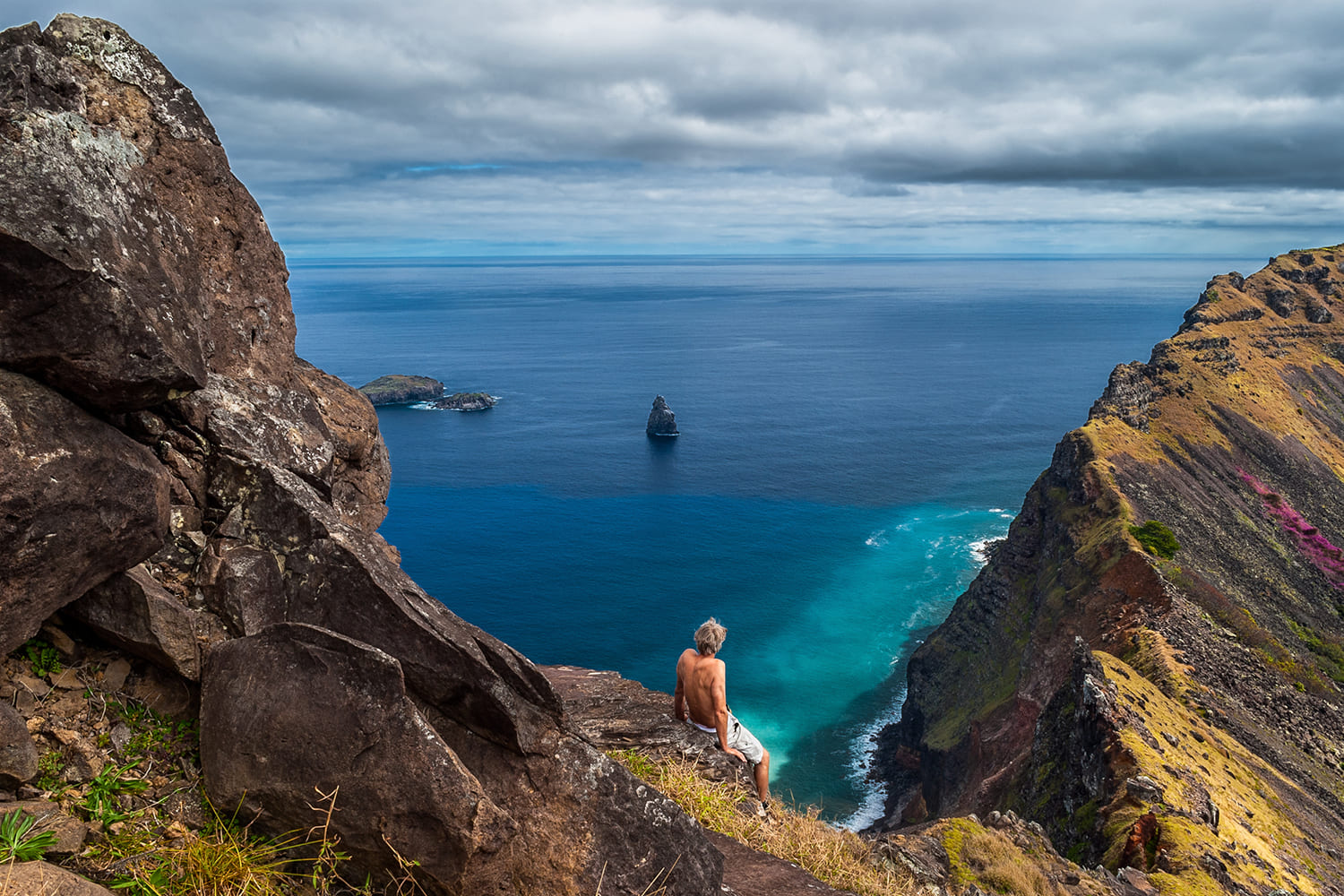 1. Petroglyphs Papa Vaka
Everyone knows about the moai, but did you know that Easter Island has a wealth of expansive, unusual and detailed rock carvings (petroglyphs). There are 1,274 sites across the island, the majority of them depicting the famous "Birdman" figure and one of the best places to see them is at Papa Vaka. Our Tip: Visit the site in the early morning or at dusk to see them better.
2. Terevaka Volcano Hike
Dust off those hiking boots (you will need them!) and make the 2-hour trek to the top of Terevaka Volcano, the highest point on Easter Island with gorgeous 360-degree views. When you head back down, you will pass through a relaxing forest of eucalyptus.
3.Ahu Tongariki Sunrise
Every trip needs to be captured in that one special photo, and photographers will be spoilt for choice, what with the moai being so charismatic and all. However there is one photo that you have to snap and that is the sunrise at Ahu Tongariki, where you will see multiple moai, standing tall after being knocked down in 1960 (by a tsunami no less). If you are especially keen, stop by Tahai (right next to Hanga Roa) for a sunset motif beside a throng of happy locals. Our Tip: Please do not touch the moai! It is illegal to do so and also speeds up the deterioration process

4. Ana Kakenga Cave
Did you know that Easter Island is full of caves? This place is a spelunking paradise that will reward even the timidest of amateurs. Climb and squeeze your way down into the depths before popping out of the cliff face for a splendid, rugged view of the Pacific. Our Tip: Don't forget your torch!
5. Scuba Dive with Underwater Moai
Okay, so it's not a genuine moai. However, this underwater replica and former movie prop make for stunning photos and a good excuse to get yourself under the sea. Expect clear waters with 40m visibility, underwater caverns, and a unique perspective. You can find scuba diving gear in Hanga Roa.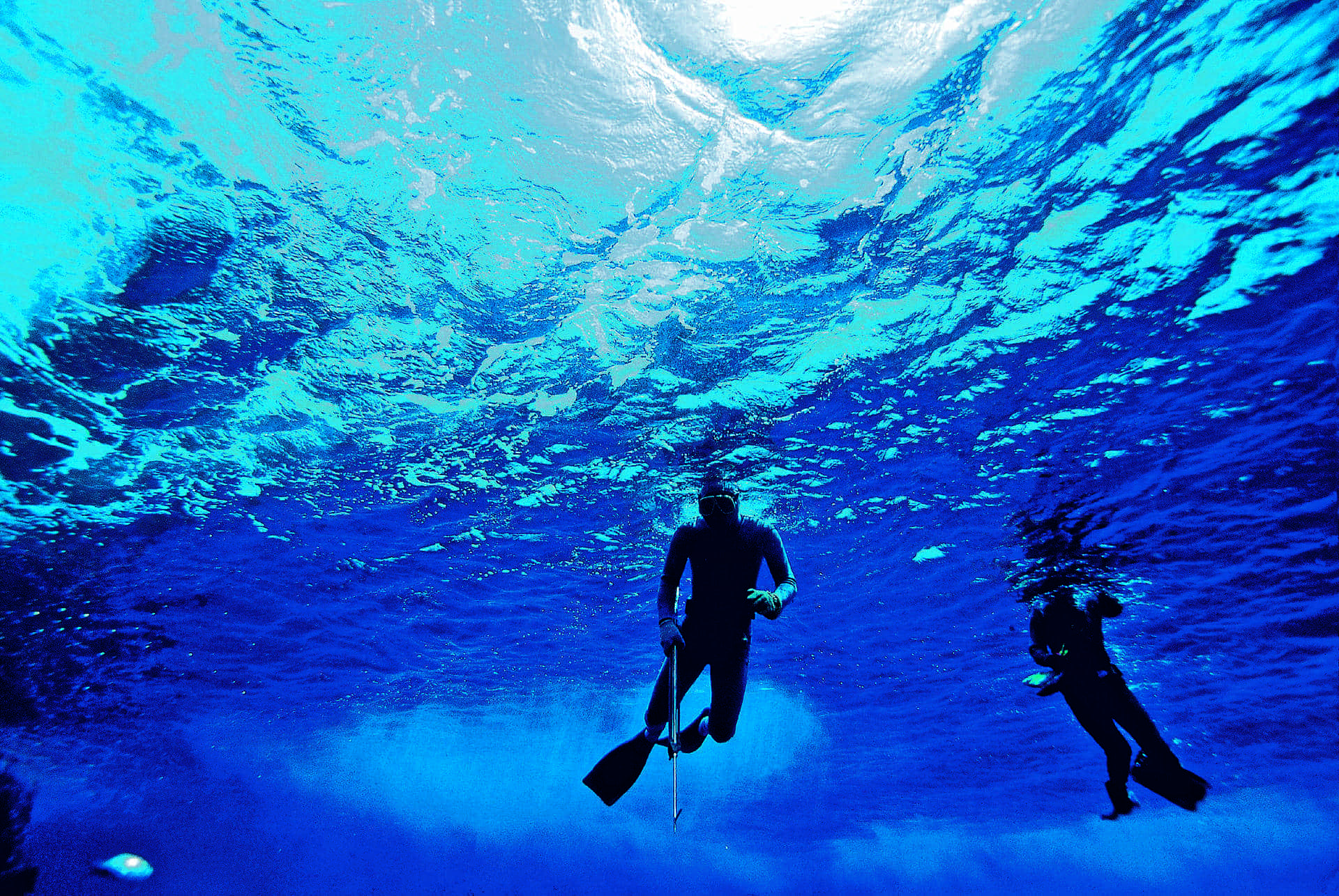 6. Surfing in Hanga Roa
With the nearest land some 2000km away (at Pitcairn Island), Easter Island knows all about waves. You can rent a surfboard in Hanga Roa and head to the northern beaches for some serious swells, or ease yourself into it at Hanga Roa.
7. Exploring Rano Raraku Quarry
It might not sound exciting but trust us, this is the best place to learn about the moai. At the base of the Terevaka Volcano, this is actually the site where the moai were carved from the rock before being moved to the resting places that you see today. You will see them scattered about - some of them abandoned upon completion, adding to the mystery that surrounds their construction. It is spell-binding.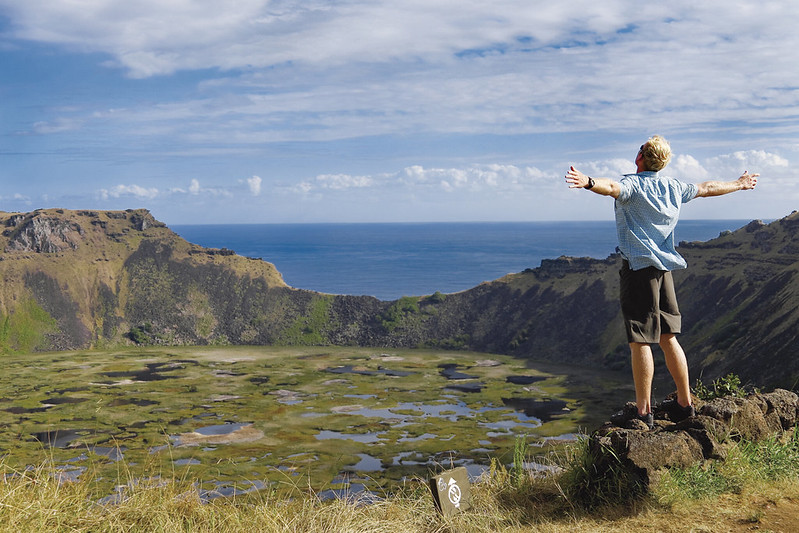 8. Hike to Orongo Village
Most visitors hike their way to the top of Rano Kau volcano in order to capture the jaw-dropping crater lake to social media memory, but en route you must stop by the historical village of Orongo, perched on the side of the volcano itself. It was here that the Birdman competition would take place, and the site today is full of secrets and stories that you should hear while on your Easter Island holiday.
9. Snorkel with Turtles in Hanga Roa Harbour
Hanga Roa, despite being the prominent township on the island and a great place to eat seafood and watch a dance show, is also blessed with a harbour that not only is great for swimming but also attracts turtles and other marine life. Our Tip: Head out at high tide for the best turtle-tastic experience!
10. Bike Around the Island
Rent your wheels in Hanga Roa then pedal your way to Anakena Beach, a postcard-worthy beach with golden sand, turquoise water, gentle waves and folding palm trees, plus 8 moai. You can bike to Ovahe beach or continue your way across the rocky terrain to Ahu Tongariki. This is a great way to travel at a slower pace with the sea breeze on your skin, seeing the sights from a deeper perspective. There are various itineraries you can follow, and if you don`t fancy biking you will see numerous horse riding excursions on offer.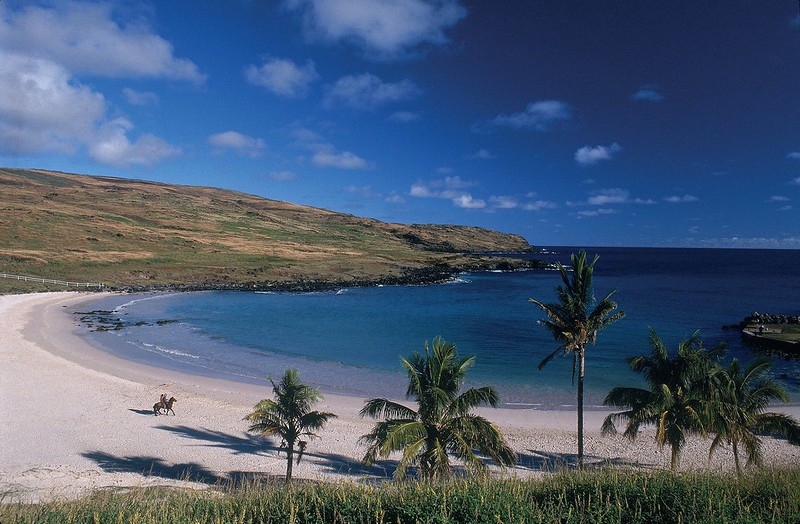 Bonus: Get a Polynesian Tattoo
One for the truly intrepid and young-at-heart, getting a tattoo is the ultimate way to experience Easter Island! Before colonizers brought the advent of writing, tattooing was the only way for Ancient Polynesians to communicate genealogy, rank, and identity in a society that was strictly hierarchical. The ability to withstand the pain was an important part of inclusion into each clan, and healing historically could take many months. Today, Polynesian-style tattoos are in mode, with many people choosing to connect with places via tattoo, including residents themselves who view it as a way to reaffirm their identity and culture. You will find tattoo options all over the island but Tupa Tatou is highly recommended for traditional-style designs. If you`re not keen on getting inked yourself, you can learn all about the fascinating history of this important cultural art by visiting his workshop, or one of the various other joints in Hanga Roa.
Before You Leave
Read This: Collapse by Jared Diamond
Watch This: Rapa Nui (1994), even though it is only loosely based on island myths. Alternatively give Moana (2016) a try, a surprisingly good Disney feature that reliably weaves Polynesian legends and culture together.
Book This: Take a look at some of our amazing programs that put you right into the heart of the action. We`ve got a 5-day itinerary featuring all the best island sights while also giving you plenty of your freedom to create your own adventures. And if you have something else in mind, just flick us an email so that we can make something unique just for you.
Listen to This: Easter Island Playlist
Pin For Later:
If you liked what you read, please don't forget to give us some social media love and share this post!