There exists in Chile a magical place. Deep within the groves of leafy Patagonian forest and beside the towering pinnacles of Andean mountains lies the Huilo Huilo Biological Reserve, home to an unforgettable grouping of hotels and lodges, including one that lets you sleep beneath a waterfall.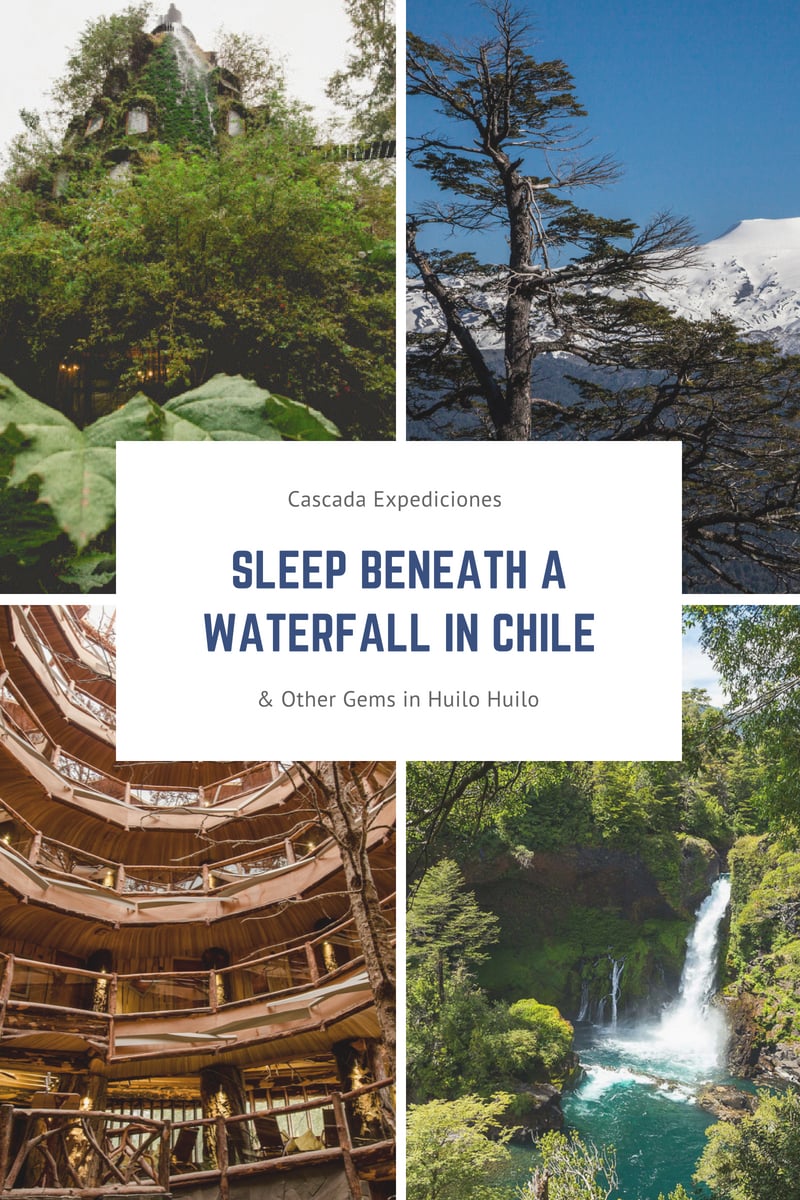 Sleep Beneath a Waterfall
Built like a fairy kingdom, a night spent in the egg-shaped Hotel Montaña Magica is the perfect way to forget about the modern world, complete with cascading water sliding past its windows. Rooms are reminiscent of wooden cabins and the spaces lit snugly with dim lighting, and all guests have access to the nearby Lawenko Spa, wifi (in common spaces) and Reserve activities.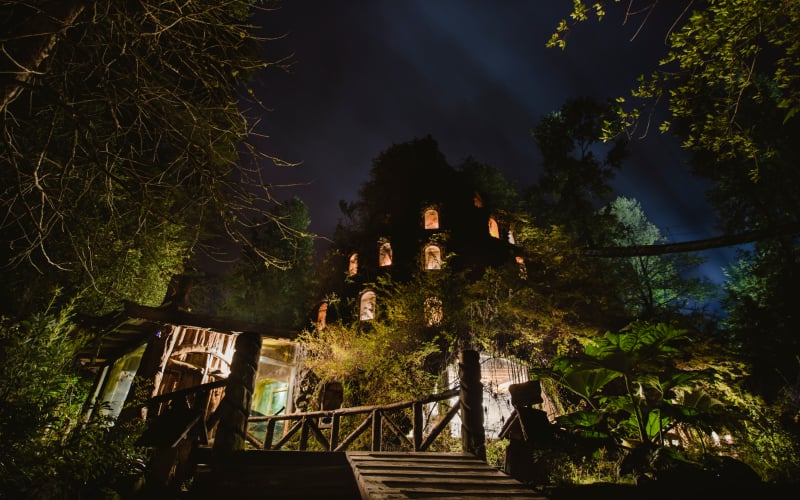 Sleep Above the Trees
Above the ground and accessible only by wooden walkways, the Canopy Village is the perfect place to bring you closer to the life of birds than the world of humans. Here you sleep in pods right beside strategically placed windows that give you the best view of the wildlife.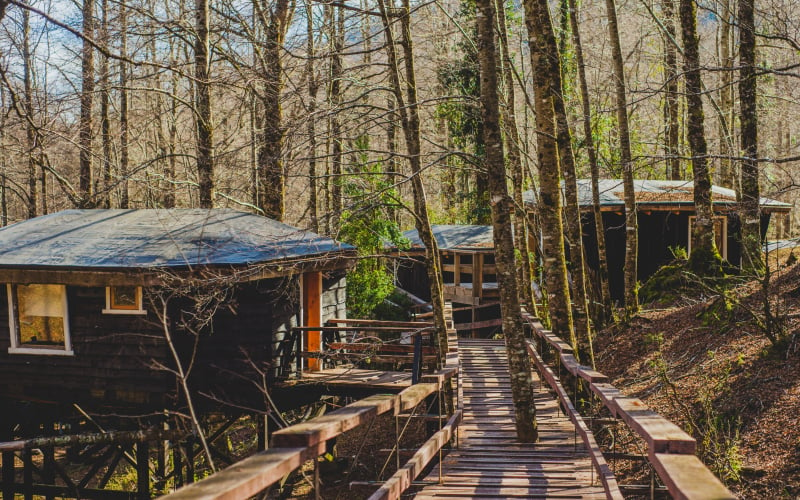 Sleep Over The Lake
The apartments of Club Huillin are perfectly situated above Lago Pirehueico and offer what is arguably one of the best views in the whole Reserve. They are fully equipped, with private parking, terraces to lounge about on and a jetty just footsteps away.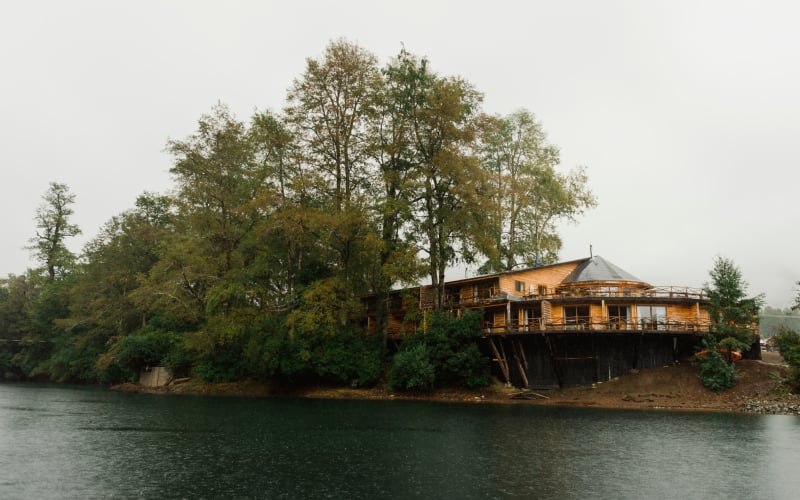 Sleep Inside a Tree
Step into the Nothofagus Hotel & Spa, and you quickly realize that this is something special. Everything inside this building is an experiment in texture and form, and the result is so unique that everywhere you look you find something new to see. The highlight is the towering atrium at its core, that makes you really feel like you are inside a tree.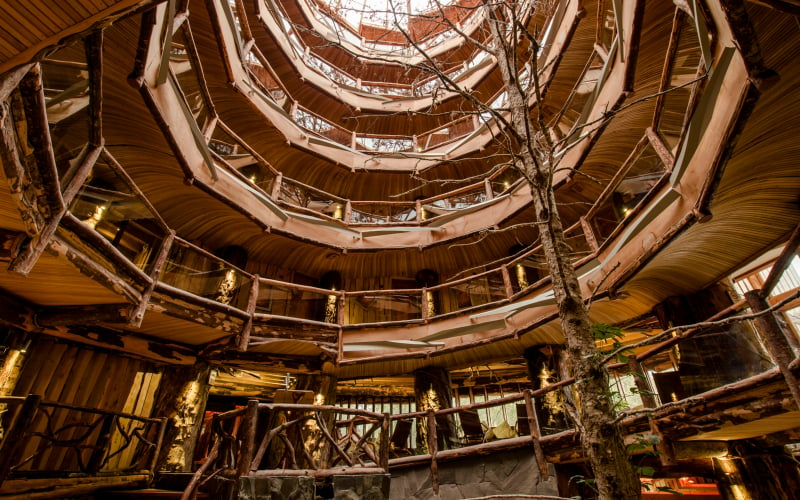 What to Do
For Adventurers
There's rafting, kayaking, mountain biking, canopy and Indoor/outdoor pools to enjoy.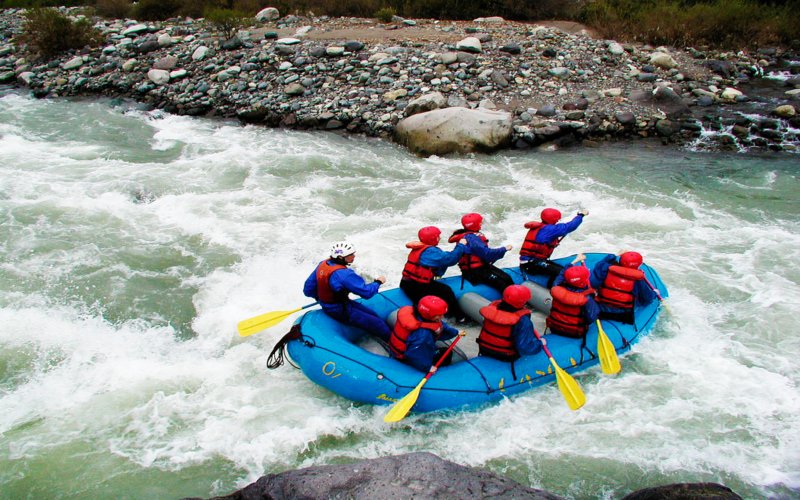 For Kids
Ride the cable car, visit the deer and wild boar nursery, or splash about in the kids pool.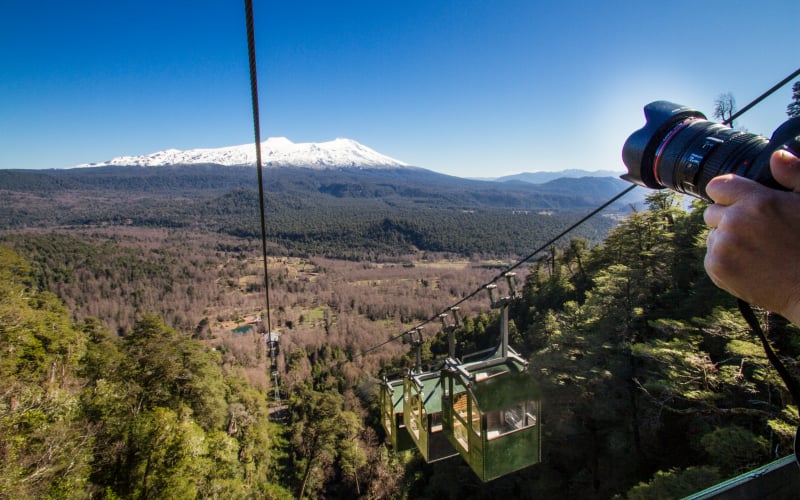 For Romance
Share those magical experiences in the hot springs or have a go at sailing, horse riding, or fly fishing. There's also the cultural tour and the Rakin Mapu Museum (Volcano Museum), as well as the pools (indoor, outdoor) and the divine, Spa Lawenko.

The Ultimate Rainforest Adventure
There is simply no getting away from it - Chile was made for adventure! Huilo Huilo, however, was built for daredevils.
At Cascada Expedicions, we can help craft your perfect itinerary through Huilo Huilo and Chile's Lake District. Wander into the heart of the rainforest for a bit of hiking, mountain biking or canopy exploring. Also, try out a bit of rafting and some whitewater action on the Fuy River as well. A trip to Huilo Huilo is a chance marvel at ancient volcanoes, the glimmering waters of Andean lakes, densely-packed forests and the longest zip line in South America (430 meters).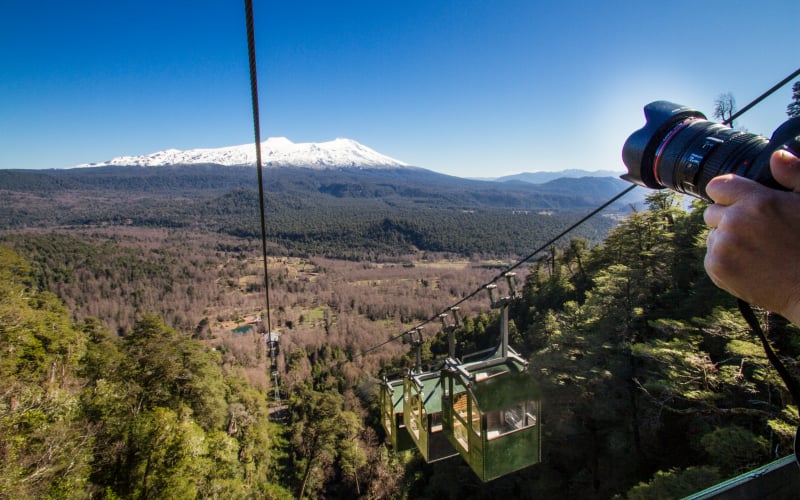 Want to see this magical region for yourself? Let us design your perfect trip! Get in touch now at reservations@cascada.travel.