It's a glorious day. The sun is shining and the air is cool. You have just arrived in Chile's capital of Santiago, and you are excited to get out and start exploring.
While you can just as easily walk around the city's compact sights, here at Cascada we want you to have an experience that's just that little bit more exciting. Bike riding ticks that box because it allows you to cover ground fast and stop when you like, making it much easier communication with the local people, many of whom are now choosing to bike their way around the city too.
Santiago is home to around 7 million people and some 4 million cars, and is undergoing something of a bike revolution. According to Professor Lake Sagaris of Universidad Catolica (Catholic University), cyclists on major routes have risen by 15-25% a year, accounting for 6% of journeys - higher than London or Dublin. A number of initiatives have been working hard to make this possible, with the construction of bike lanes, parking facilities, and a bike share scheme that works across the city.
So now that you have your bike, the question is where to go?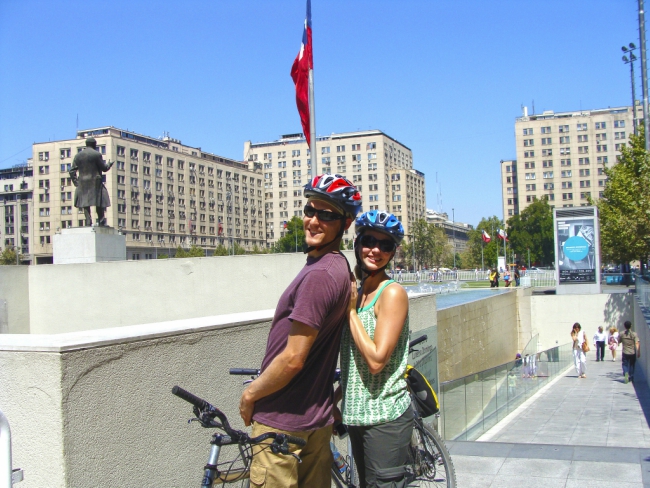 1. Barrio Yungay
With roots dating back to the 19th century, this colourful neighbourhood is a tangled mix of heritage buildings, street art and attractive churches. It is also home to the Quinta Normal Park, a sprawling expanse beloved by local families who congregate on weekends with ice-creams and soccer balls to enjoy the attractions. Some of these include the Museum of Natural History, Museum of Science + Technology, Artequin Museum (replicas of famous art pieces for children) and the Railway Museum. Perhaps its most well-developed gem is the Museum of Memory and Human Rights, a forebodingly impressive building that contains Chile's most extensive exhibit on its dictatorship past.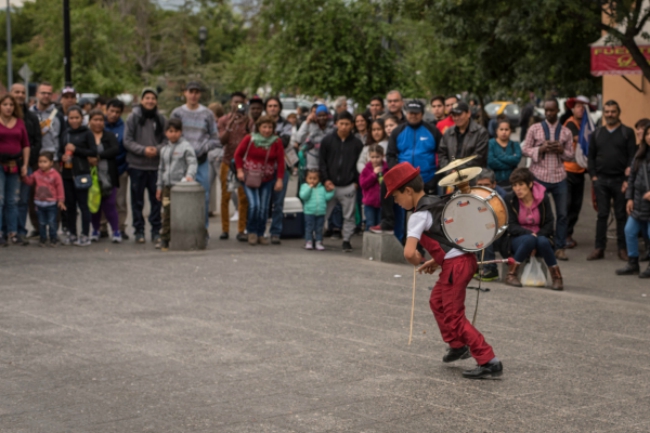 2. Barrio Concha y Toro
If you come here at night, this tight tangle of 20th-century mansions takes on an eerie quality. They become silent and broody, twisting around dark corners, while your footsteps will take on deeper resonance as they criss-cross the cobblestones. Despite the obvious photo opportunities, this small enclave is also home to Zully, a well-known restaurant in the former home of the poet, Vicente Huidobro. This restaurant has a focus upon romance, which is obvious from the petal-strewn steps and tables; it also has themed rooms. Its menu features Chilean and international dishes, utilizing local ingredients such as wild boar, ostrich and land snails, among others.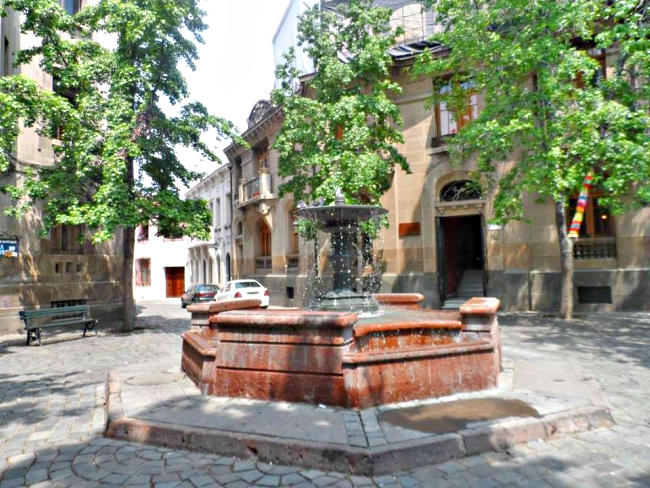 3. Bellas Artes and Lastarria
The former home of the elite and today a commercial hub, these two neighbouring areas see lots of tourists due to its central location and wealth of coffee shops. Some of our favourites places to stop would be Wonderland Cafe (order a `Drink Me' - trust us), or for coffee and cake try Cafe La Manzana Confitada. To linger longer and splash out, try wine bar and restaurant, Boca Nariz, or the French restaurant, Opera Catedral. Artists can also stop by the Bellas Artes Museum, or catch an independent film at the small theatre, Cine Arte El Biógrafo. Weekends see Lastarria fill with antique vendors, and most nights there are street performers.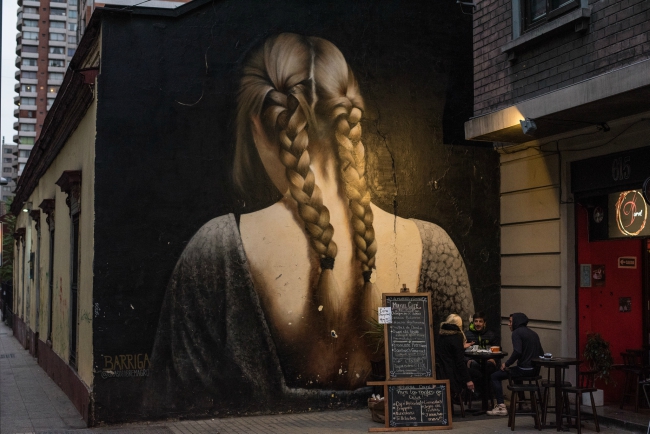 4. Bellavista
Historically, this area north of the Mapocho has been an important trading hub and former stronghold of local indigenous groups including the Inca and the Picunches. It has always attracted the most creative local minds, with many of the nation´s great artists setting up home here, including Nobel Prize winner, Pablo Neruda. You can visit his home, La Chascona, a popular tourist attraction, where visitors can marvel over his wild assortment of collectables and gain a fascinating insight into his life. This area is also fantastic for nightlife, growing alive in the wee hours when the bars, restaurants and clubs come to life. Here you will also find the must-visit restaurant, Peumayen. A lot more than a restaurant, this is a cultural experience, whereby the waiters take on the role of guide and introduce you to the ancestral ingredients and flavours of Chile and Easter Island, including a dazzling array of dishes which heavily feature ingredients such as rabbit, snail, and organ meat. From here, it is just a short ride to either Mercado Central (seafood market) and La Vega, the largest produce market in Chile. Here you can also find the entrance to San Cristobal hill, a colossal giant that is perfect for cycling; on your way down from the lookout point you could stop by the National Zoo or the Japanese Garden.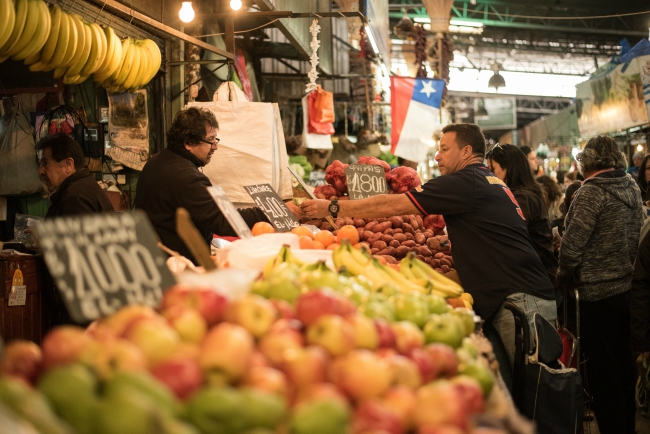 5. Barrio Italia
The glittering new jewel in Santiago´s crown, this is the place to go to buy locally made and one-of-a-kind souvenirs, or to eat. Traditionally, this area was settled by Italian immigrants who created a niche market fixing up antiques, which is still evident in the jumble of fixer-uppers lining the streets today. Make sure you schedule your visit to coincide with dinner because this is when the streets take on a whimsical romantic sheen. You can try Silabario, for a new take on Chilean cuisine, Casa Luz for something a little bit fancy, or Silvestre Bistro for foraged ingredients. For beautiful wildlife-themed gifts, check out 7 Colores, or buy some quirky Chilean-inspired attire at La Pituka. Chocolate lovers will not be disappointed here, and Chile is lucky to boast the presence of Obolo, bean to bar organic cacao sourced from the Peruvian jungle and whipped together in their Barrio Italia factory.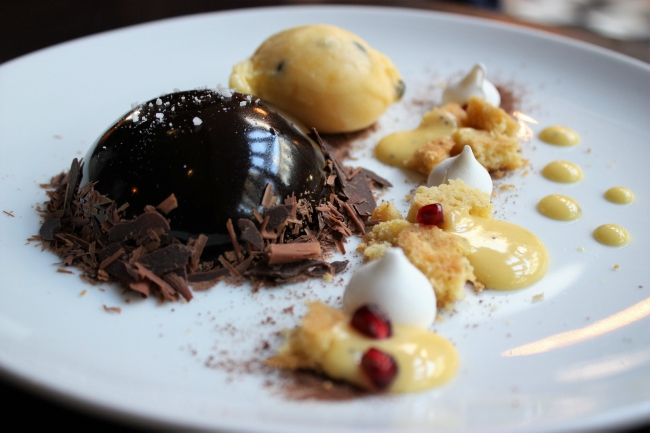 Take a look at our Santiago tours now or
Get in touch with our team now
with any questions or special requests.