Your vacation in Chile is bound to be memorable and its unique places and experiences will stay with you long after you've returned home. Part of the joy of traveling is bringing back a little something for yourself to keep the trip alive and buying small tokens to share your journey with others. But when you're travelling a long way away, you can't just nip back to the shop to exchange a gift, so you have to make absolutely sure you get it right first time. We've pulled together a list of what to avoid when souvenir shopping in Chile, and suggestions for what you should buy instead!
The Atacama Region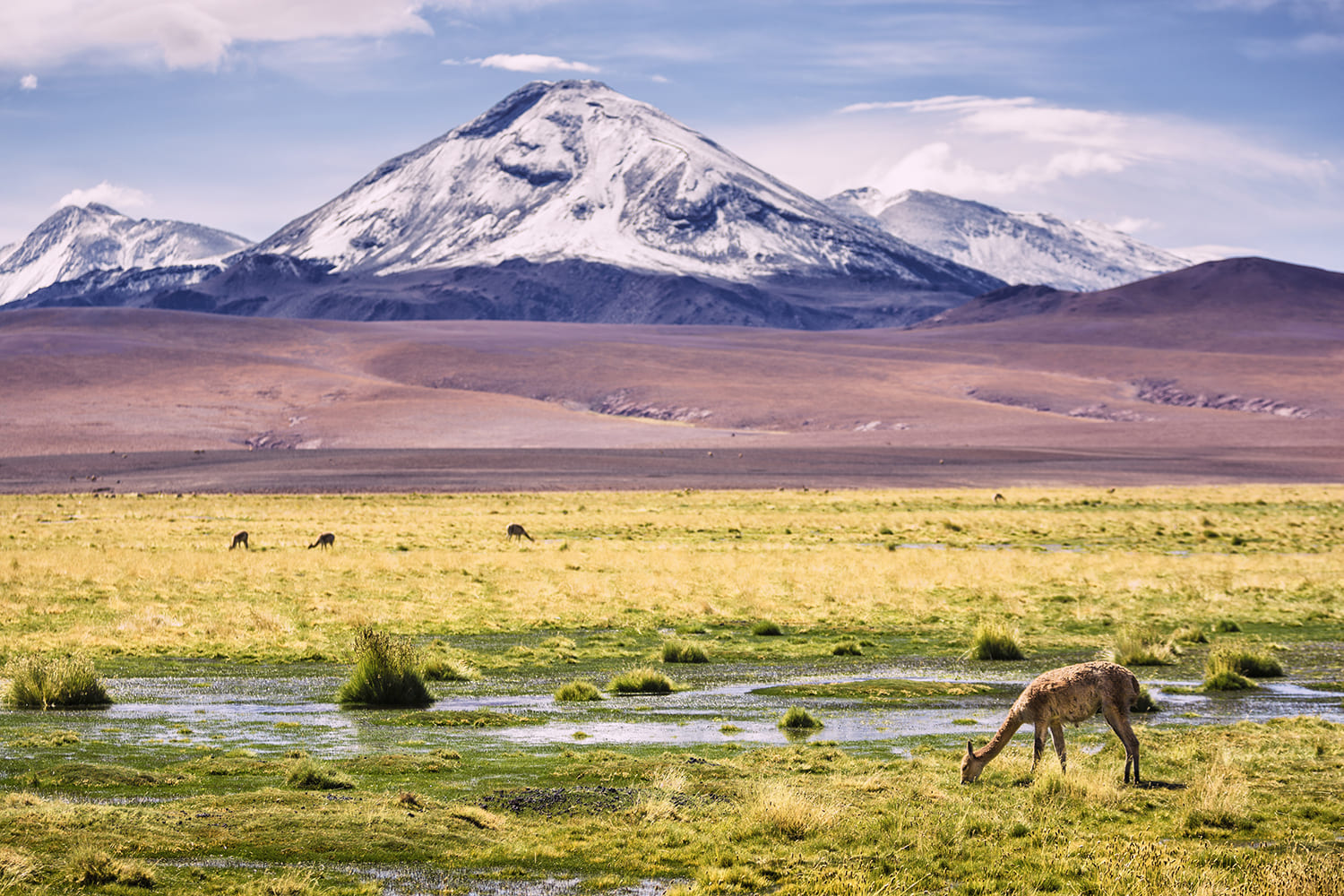 Don't Take Away: Coca Leaf Sweets and Tea
Coca leaves are grown legally in Chile, as in much of Latin America, and are often drunk as tea or chewed in the Atacama and Altiplano regions in the north of the country as a mild stimulant that combats altitude sickness. Feel free to try coca tea, leaves, or even coca toffees while travelling in the area, but it's best not to try to take it home with you. Coca leaves are banned in many countries and are listed as a "Schedule II" or restricted substance according to the US Code of Federal Regulations. Penalties for taking them into the US can range from 5 to 40 years in prison!
Do Take Away: Ceramics and Basketwork
The first inhabitants of the Atacama were known as Atacameños and were famed for their skillful basketwork and simple but beautiful ceramics. For a typical souvenir from Atacama, there are any number of modern artisans recreating these ancient traditions using time-honoured methods. The clay for the ceramics is made from the characteristic red earth of the Atacama region, so you really are taking a piece of Chile home with you.
Easter Island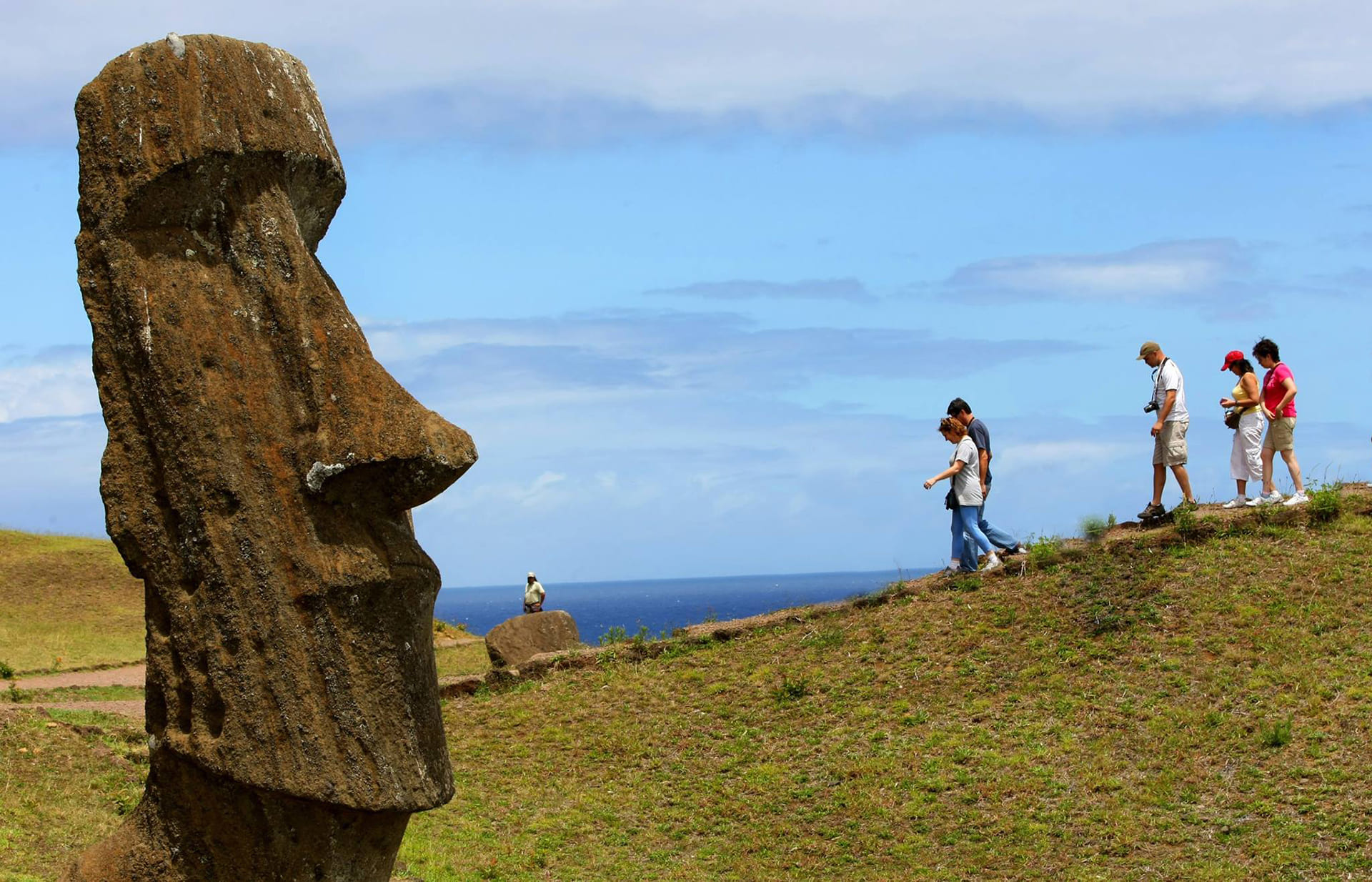 Don't Take Away: A Piece of the Stone Statues
Believe it or not, Finnish tourist Marko Kulju was caught casually chipping off an ear from one of Easter Island's iconic stone heads, or Moai, in 2008. Although he succeeded at first in stealing a chunk of rock from this one-of-a-kind UNESCO World Heritage site, the ear later crumbled into small pieces and Kulju was arrested, fined $17,000 (USD) and banned from the island for three years!
Do Take Away: A Model of the Stone Statues
For a longer-lasting and altogether less illegal souvenir from this mystical island, go for a model of the unmistakable Moai instead, there are plenty to choose from! In all shapes and sizes, carved from wood, stone or even lapis lazuli, or printed on t-shirts, postcards and mugs, copies of these statues are so readily available you need never feel that your only option is to head out and chisel off a chunk for yourself.
Santiago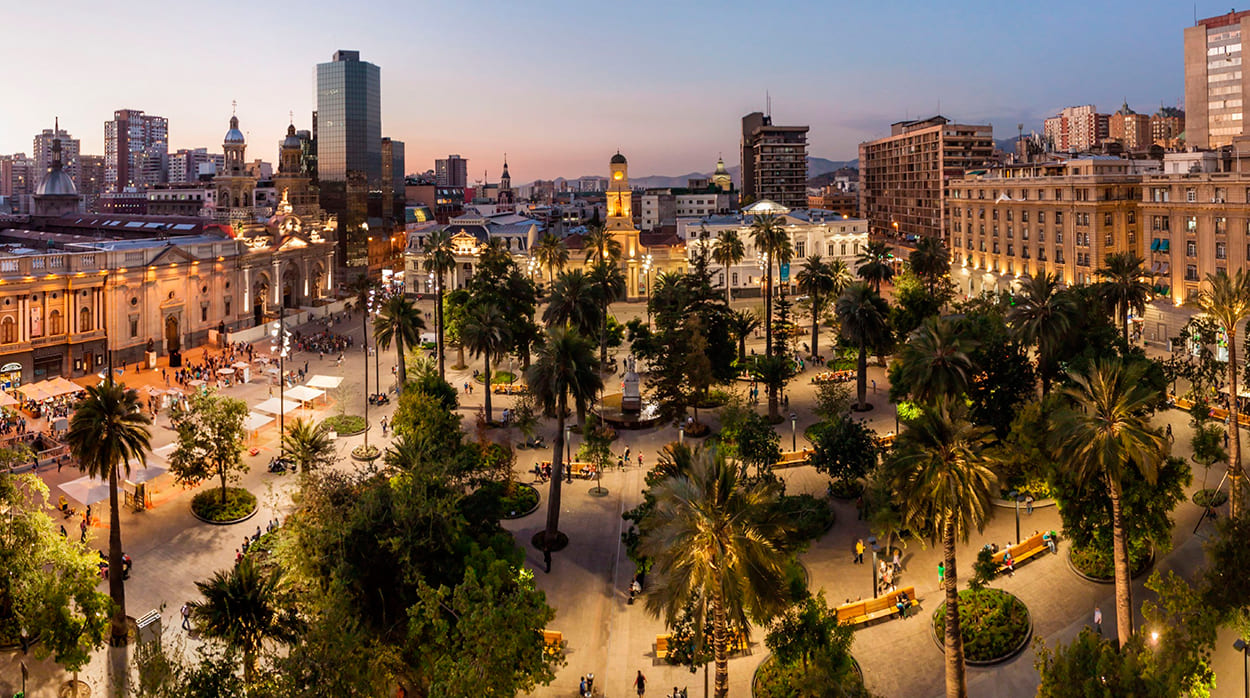 Don't Take Away: Overpriced Souvenirs from Patio Bellavista
Patio Bellavista is a pretty plaza found in Santiago's bustling and bohemian Bellavista neighbourhood, known for its art, culture and cuisine. It's a great place to stop for a drink and soak up the atmosphere and features over 50 shops full of handicrafts and souvenirs. However, the prices here reflect the fact that this area is popular with tourists and you could end up paying over the odds.
Do Take Away: Handicrafts and Jewellery from Elsewhere
Head over the road from Patio Bellavista and you'll find a much cheaper handicrafts market with an even greater variety of trinkets on sale, or visit the large market next to Santa Lucia Hill. Here you'll find jewellery made from Chile's famous copper and lapis lazuli, along with patterned wool ponchos and other clothing. Elsewhere in Santiago you'll also want to pick up a bottle of the classic pisco to take home with you, and some manjar sweets made from caramelized condensed milk, for the plane journey.
The Wine Valleys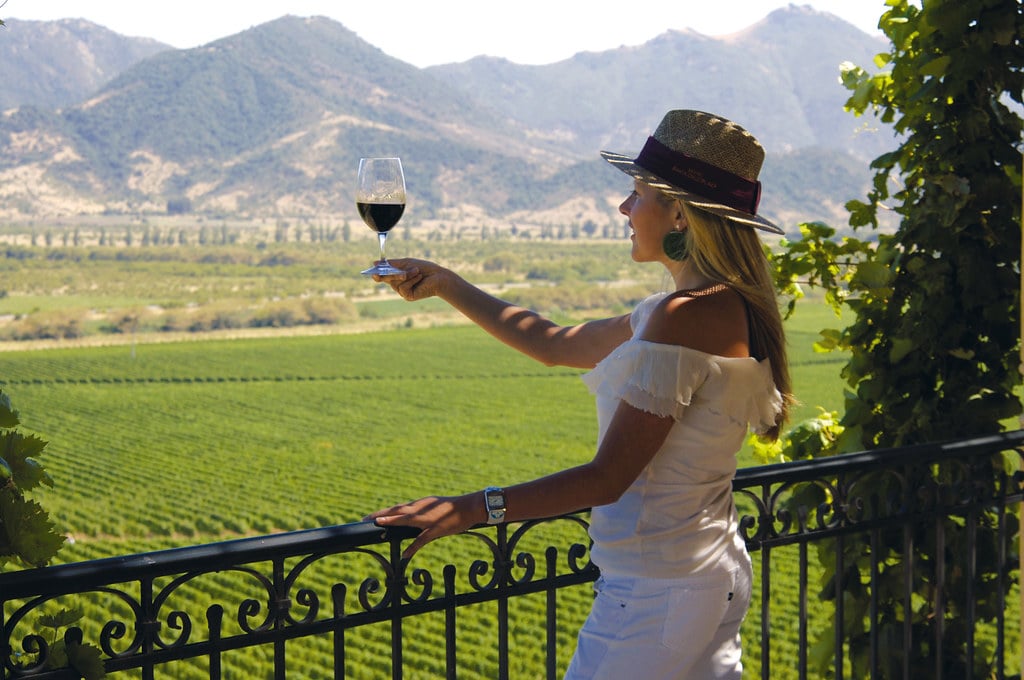 Don't Take Away: A Date with the Devil
Concha y Toro, the largest and most internationally renowned vineyard in Chile's Wine Valleys, has a unique way of deterring visitors looking to pilfer a bottle of wine without paying. Their famous Casillero del Diablo cellar is rumoured to be home to the devil himself, who lies in wait protecting the owner's private reserve from thieving fingers. Unless you're keen to meet the Prince of Darkness, keep your hands to yourself until you reach the gift shop!
Do Take Away: Lots of Wine
There are over 80 wineries in Chile and a huge variety of wine tours that will take you on a traditional visit to one of them, or perhaps cycling to three wineries in a day, or even flying across the vineyards on a zipwire. Whichever option you go for, be sure to try a wide variety of wines and buy a bottle or two to take away. Just remember to check out your home country's limits on how much wine you can bring home for personal consumption, or you might find yourself paying extra taxes at the airport on arrival.
Patagonia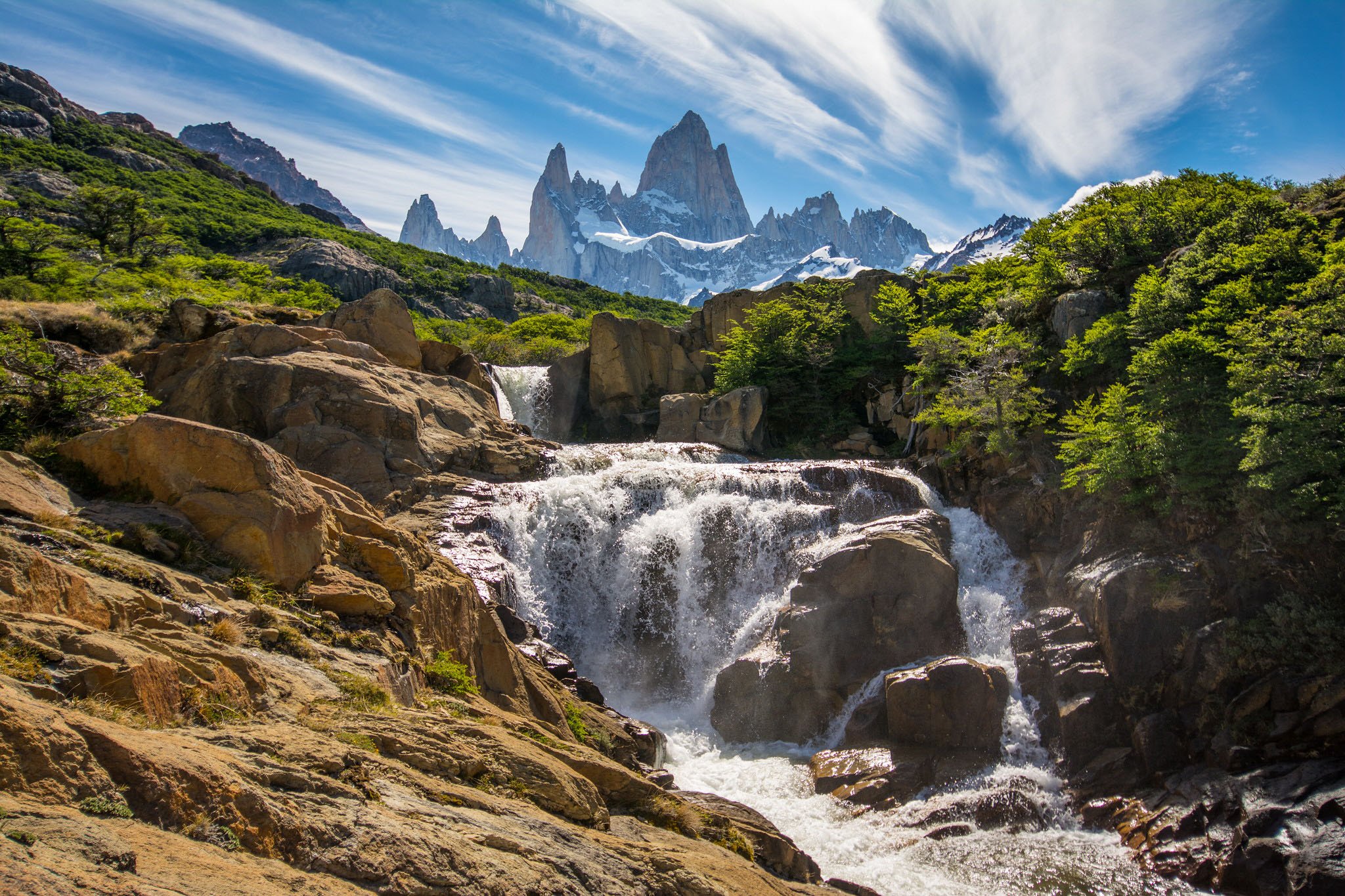 Don't Take Away: Plants and Rocks
The scenery of Patagonia is breathtaking, there's no denying it, and it might be tempting to take a flower for pressing or a pretty rock as a memento of a once-in-a-lifetime journey. However bear in mind that thousands of visitors converge on Patagonia's national parks each year, and if every one of them took a piece of the land away, it would soon look very different!
Do Take Away: Wool and Leather Handicrafts
Although you might not find much in the way of shops in the middle of the wilderness, there's plenty to satisfy your souvenir needs in the towns and cities near the entrances to the national parks. Buy a handmade wooden penguin to remember your boat trip to visit the Magellanic penguins, or invest in a leather wallet or a Patagonian lambswool sweater, and not only can you congratulate yourself on not contributing to the erosion of the landscape, but you'll also be supporting local artisans and industries.
Stay up to date with our latest posts by following our blog. Also check out our Instagram page and YouTube channel.