This September, EcoCamp & Cascada Expediciones were awarded the Pure Award for Transformational Travel at the annual expo held this year in Morocco. This is the second year running that we have won this award. In 2017 our tour through the Dientes Circuit of Navarino Island wowed the public due to being the southernmost trek in the world; in 2018, our work with Wheel the World, helped to make inclusivity in tourism a reality.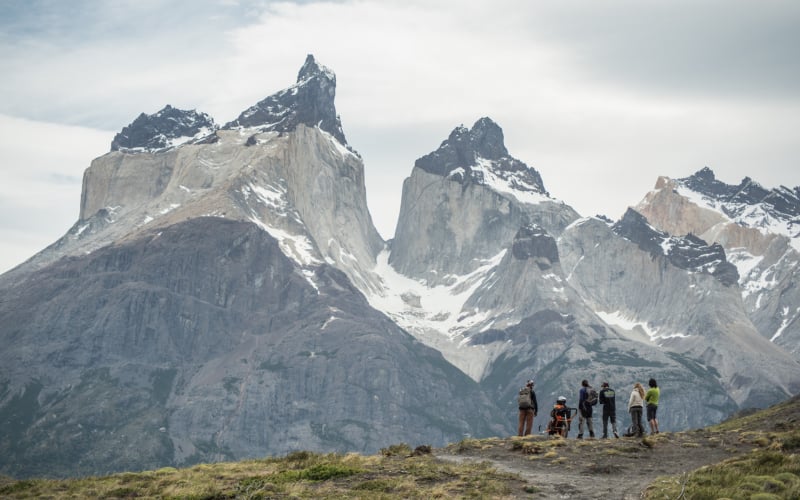 In the same way that one wants to tell others about a beautiful sunset, so we wanted to share the exhilaration that comes with immersing oneself in Patagonia. This, plus the camaraderie of small-group travel, equals a travel experience that we wanted available to all. This is the point of travel: to feel what we normally do not and transform. In 2017 EcoCamp brought Alvaro Silberstein (Wheel the World) to become the first disabled visitor to explore Torres del Paine.
In January 2018 we then trekked with Jake Hytken around the Park in the unique wheelchair we helped to crowdfund, Joelette, that allowed him to traverse the changing terrain of the Park.
In the words of Jake, this was the chance "to get up in something that I never get up in" and visit a place where "life takes more precedence than construction." Our guides also received in-depth training. Jake admitted that he "felt lost amongst the grandness of the world" and that having the opportunity to get close to things allowed him to feel part of something bigger.
The month before, we hiked with a group of visually impaired guests through Torres del Paine.
Inclusive Travel: Why This is a Conversation that Needs to Happen
We feel strongly that accessibility in travel is something that needs to be brought into the conversation (read our article here). We are proud of our association with Wheel the World, a Chilean-born business that seeks to unite tourism with inclusivity. This is a work in progress - we aren't perfect and there is plenty more work to do. We hope to serve as an example to others that inclusive travel is a viable objective in our industry, and the sky is our limit.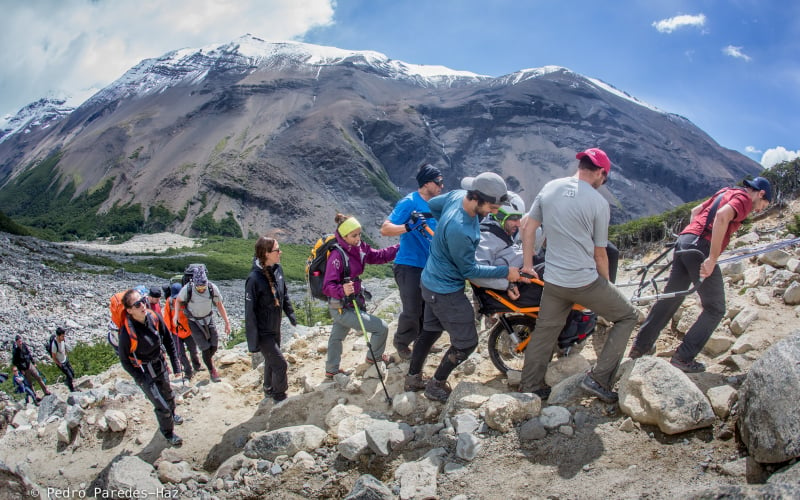 Vote for Our Video to Have Your Say
Our video, Adventure is for All, is in the running for the Adventure in Motion award held by the Adventure Travel Association. If you believe that accessibility should be a valid part of the tourism industry, take a moment to watch our video and give it a 'like'. Each like equals a vote. The top three videos will be highlighted at the Adventure Travel show in Italy in October, shown to the entire live audience. Now IS the time to get people talking! Follow the link here to see our video and don't forget to share it with your friends!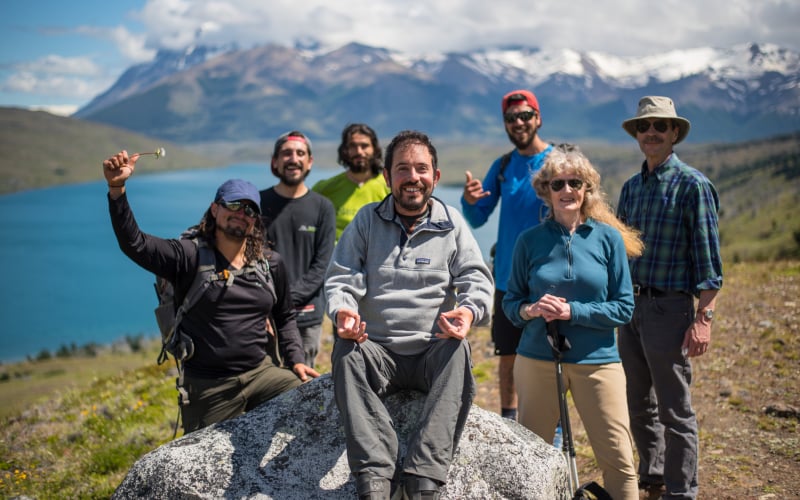 "While we do not offer any specific itinerary, our specially-designed wheelchair is available to all guests (with advance booking) at EcoCamp. We are happy to work with what you need to create your adventure of a lifetime. Send me an email to reservations@cascada.travel so we chat about what you need!"
-Chloe, Direct Sales Manager