Picture the scene: You wake up to the crisp morning air as the sun begins to peep over the jagged mountain tops. You eat your fill of a hearty, warming breakfast and hit the trail. The only sounds are the birds, the wind, the trees and your own footfall. You and your hiking group are the only people around for miles. Patagonia is all yours...
The reality of travelling to Patagonia is often a little different. Visitors from all around the world flock to this area of outstanding natural beauty in their thousands each high season and you might have to work to find your little piece of personal Patagonia. But it doesn't have to be that way! We take a look at five reasons you should consider visiting Patagonia during April's blissful Indian summer.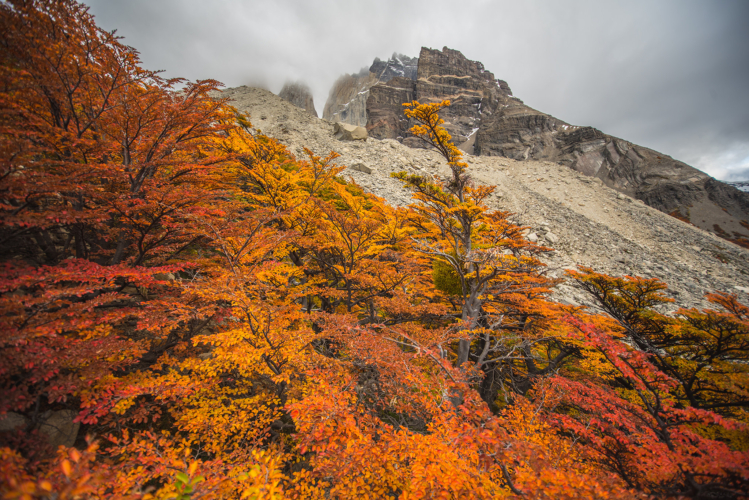 1. The Atmosphere
Think back to that image you had of wild Patagonia. The expanse of open steppeland, the haunting, lonely peaks. The sensation of complete removal from the urban jungle. We can't promise that you'll have Patagonia all to yourself if you visit in April, but we can 100% guarantee that it'll be far less busy than if you visit during the peak summer months of January to March. Since most people visit during the summer, the popular trails such as the W Trek in Chile's Torres del Paine National Park see far fewer hikers as Autumn sets in, so you won't be jostling for space at bottlenecks (check out our full guide on the W Trek for more information). It's also much easier to photograph the beauty of Patagonia's one-of-a-kind mountains, lakes and glaciers without the constant threat of a stray trekker wandering into shot.
2. The Animals
One of Patagonia's major highlights is it's quirky animal life, which provides a great opportunity for a wildlife safari. Once again, visiting Patagonia in April can work in your favour if you're hoping to spot some of its more reclusive residents. As the herds of visitors disappear, the herds of guanacos and other unique Patagonian animals are more likely to come out of the woodwork and stray close to the main hiking trails. And as the weather worsens and food becomes scarce up in the high peaks, secretive pumas steal their way further down the mountains, giving you a better chance than ever to see the undoubted king of Patagonia's fauna. Meanwhile, in the skies, various species of birds are starting their northward migrations to escape the austral winter and huge flocks can be seen gathering and dancing overhead.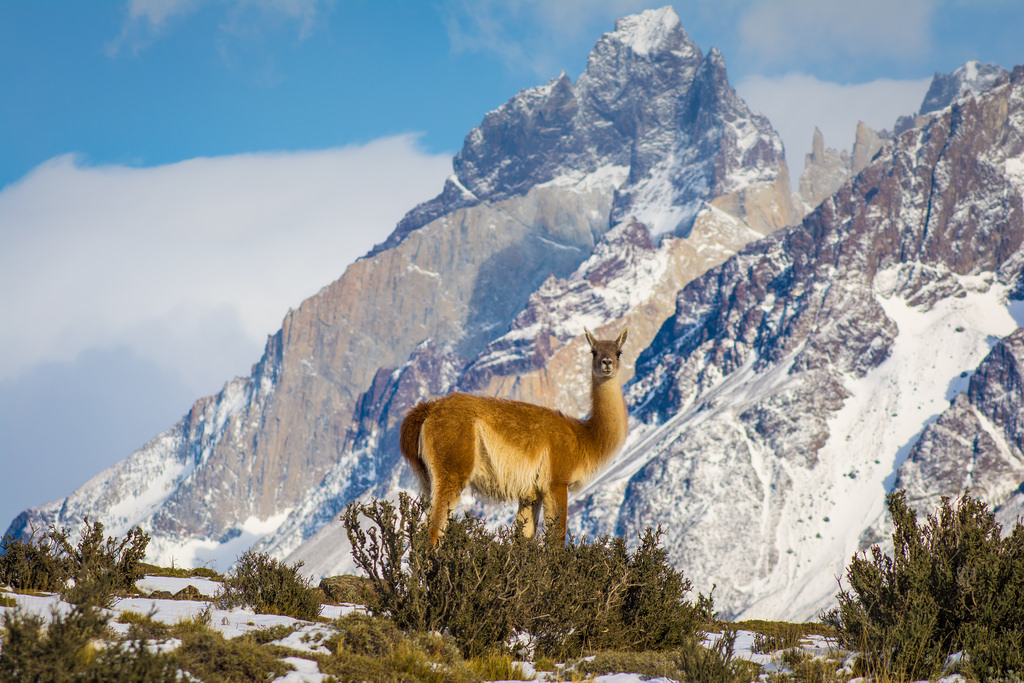 3. The Weather
The weather is probably the number one reason that most people choose to visit Patagonia during the peak summer months, so why is it on our list of reasons to visit in April? It's true that the average temperatures in April are slightly cooler than during the height of summer, but then you were never travelling to Patagonia for a tan anyway. It's a little known fact that Patagonia's real weather menace (the howling winds that can reach up to 100km/h during the summer) is actually a far tamer beast come the Autumn when it doesn't reach much above 70km/h. You should also be prepared for a greater chance of rain during April, but then it's a foolish man who takes off to Patagonia at any time of year without a good waterproof jacket and trousers!
4. The Scenery

In autumn, Patagonia's largely blue, white and green landscape bursts into life with fiery red foliage and atmospheric evening light. Ask many of Cascada Expediciones' local guides, and they'll tell you that their favourite time of year in Patagonia is just as the leaves start to turn. As dramatic as the snow-tipped mountains are at any time of year, there's something extra special about seeing the clean white glaciers contrasted against the fierce auburn and amber slopes. It's also far less likely that you'll find your view marred by cars or tour busses doing their rounds.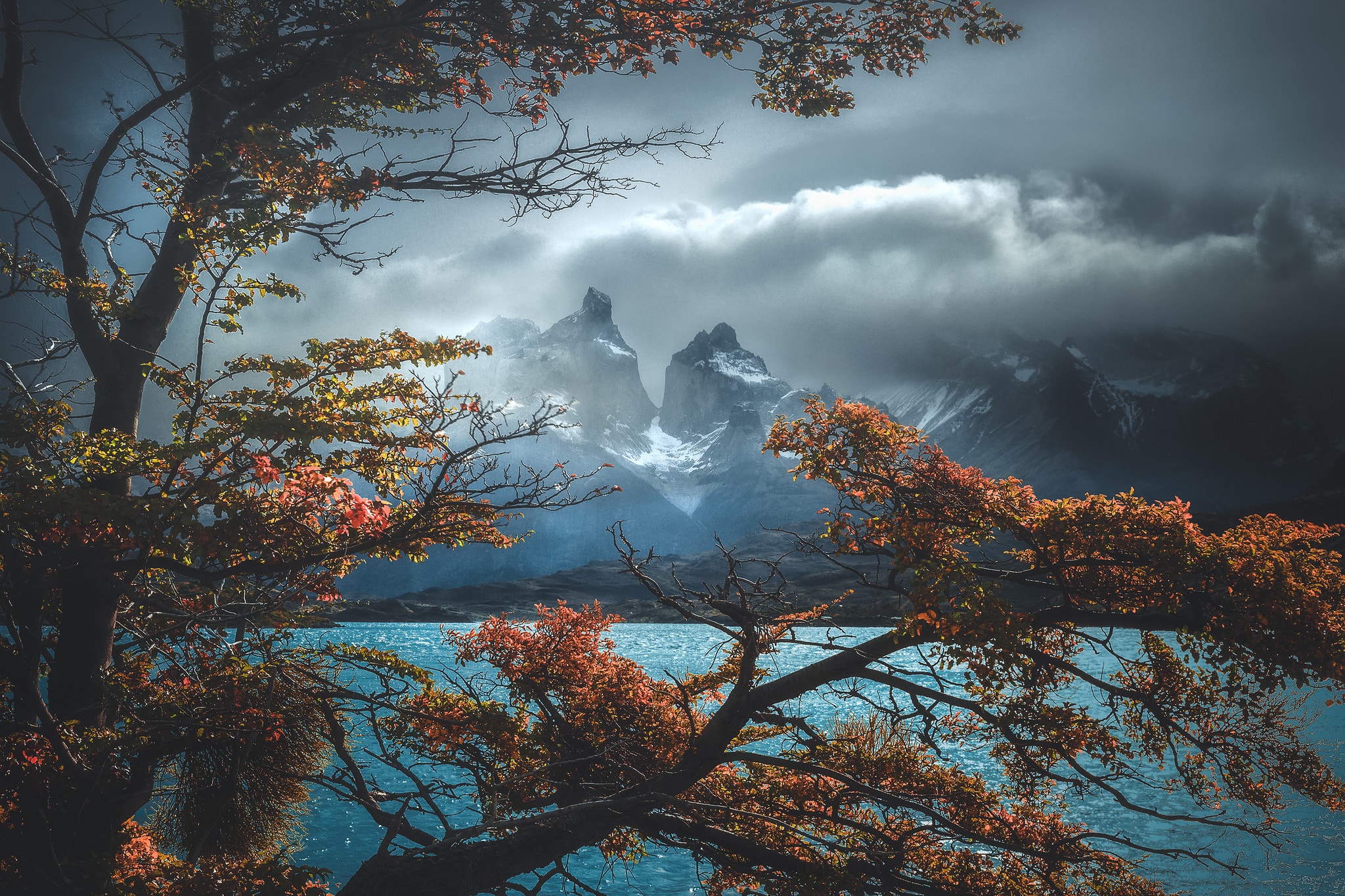 5. The Special Offers
If your heart is convinced but your head needs some persuasion, allow us to make a direct appeal to your wallet for a moment. If you tot up all of the costs for your trip to Patagonia, it's almost certainly going to be cheaper in April. There are fewer visitors and less demand at this time of year, you'll find that internal flights to Patagonia are cheaper, accommodation is cheaper and tours are - you guessed it - cheaper!
We are still taking booking, contact us!