Imagine for a moment that you had never heard the ding! of a new email, the whistle of a WhatsApp message, or seen the flash of red of a Facebook notification.
Imagine leaving the house without a phone, or an evening without the TV. Technology has impacted our lives in so many ways that it seems hard to picture a moment when it is not there - and certainly, we don't advocate its removal entirely - but something has to be said about the benefits of a digital detox. EcoCamp is famously wifi free and follows heartedly the slogan ¨disconnect to reconnect¨, believing that the benefits of a holiday without all these alerts to be the best way to enjoy an adventure in Torres del Paine.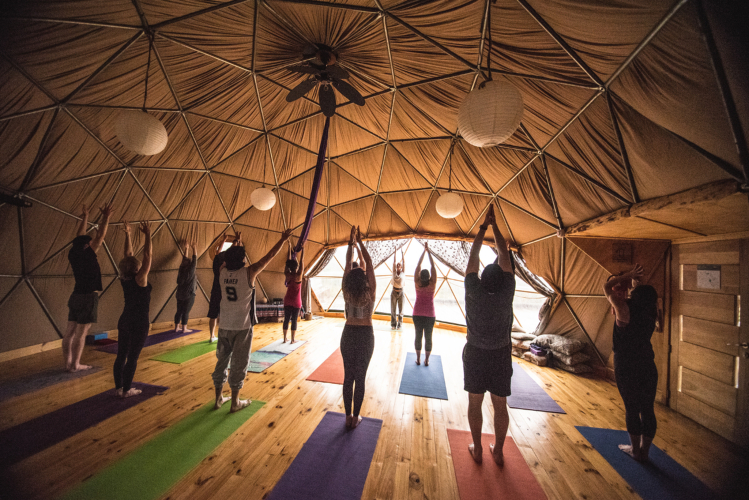 What are Some of the Cons of Being Connected?
This article by Dr. Nicholas Kardaras, a former clinical professor at Stony Brook Medicine and current rehab clinic executive director, explains how some forms of technology (such as ipads and xboxes) are referred to as digital drugs, affecting the frontal lobes of the brain (as shown in recent brain imaging tests) in the same way as cocaine, a theory shared by a number of professionals including Dr. Peter Whybrow (director of neuroscience, UCLA), Dr. Andrew Doan (head of addiction research at the Pentagon and US Navy), and the late Steve Jobs (founder of Apple Inc). Developmental psychologists have shown that screen time can be addictive and stunt various processes including social interaction, creativity and engagement with the real, natural world. Tara Brabazon, Professor of Cultural Studies at Flinders University (Australia) has likened this new use of technology to "binge searching, media gluttony and information obesity."
How is a Digital Detox Good For You?
If the thought of waking up and starting your day without checking your phone, then experts suggest that perhaps its time to take a breather. Tanya Goodin, author of Off, writes that a detox is all about management rather than giving up technology altogether, stating "It's about becoming aware of your own personal challenges around screens, gaining an understanding of what will help you overcome them, and learning to live with technology in a way that's healthy."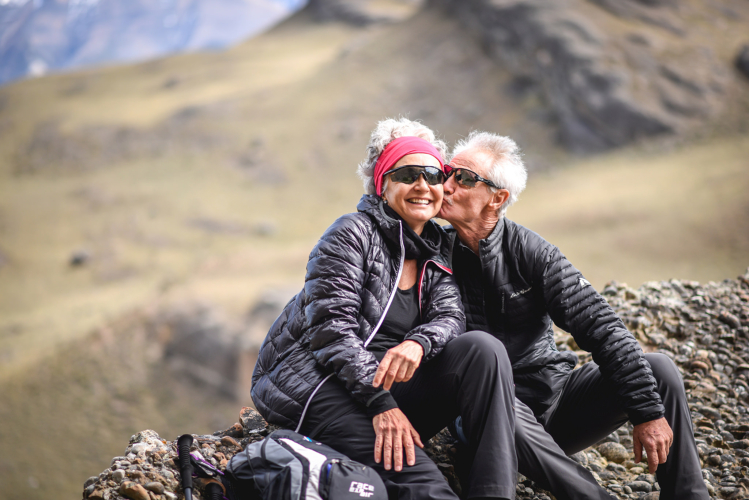 How Can You Quit Your Tech at Home?
To get an idea of your own state of "addiction," you can download the Moments app by Apple, which tracks how often you check or use your device. From there, you can choose to follow a 7-day gentle withdrawal plan that fits in with a working week, or you can take the plunge and go completely cold turkey. Here are some tips:
1. Delete all social media from your phone (browse these only from a desktop).
2. Turn off all notification sounds
3. Do not look at your phone during the commute
4. Do not take phone/tablet to the bathroom with you
5. Do not use phone during meetings or social occasions
6. Have tech-free meals
7. Leave your phone outside your bedroom overnight
8. Keep your device in a designated place rather than carrying it with you
9. Go out (perhaps to dinner or to see a friend) and do not take your device
10. Put your device on airplane mode when you do not need it
11. You can try turning off the device during certain time frames, such as between 7pm Friday and 8am Monday.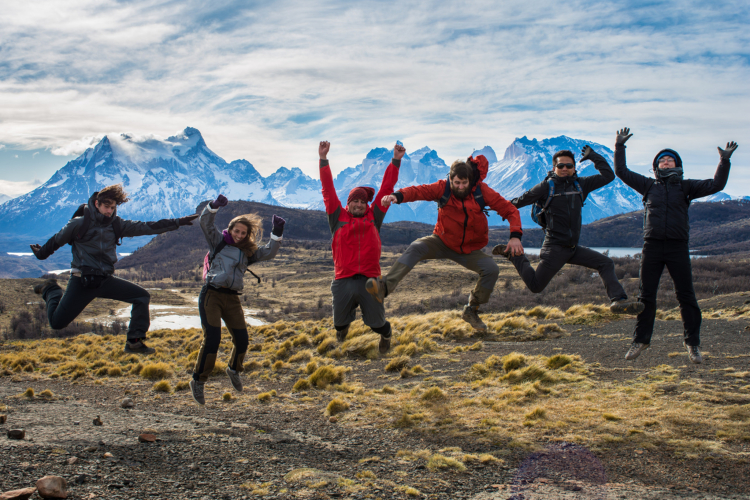 How does EcoCamp Suggest You Spend Your Time?
Javier Lopez, one of the Camp's founders, suggests to immerse yourself in nature and "engage with the intangible." He says that once you do this, you start to notice all the small details, "like the sunlight passing through the raindrops and the sensuality of the experience." At EcoCamp you are encouraged to interact with the other Campers, such as during the small-group tours and during the communal meals; as Javier says "You bond over something small and intimate, like surfers bond over the way surfing feels." The fact that EcoCamp and Cascada are both activity-driven is no happy accident; instead this has been designed to give you "access to the deepest realms of nature which you attune yourself with by walking, rafting, etc. But to achieve this, your mind needs to be silent." The Domes themselves are built to continue this silence and immersion in nature. The Standard Domes are restrictive because the idea is to move you outside and keep you feeling exposed, while the Suites allow for more time inside to be introspective. As Javier explains, "We roofed as little as we could - on purpose. We don't want to shelter you from the wind, raindrops or all the nature. We try as much as we can to put you in tune with nature and make you smile, and ultimately to make you connect with the world in a way that is hard to do in a city."
Here are Some Comments from Past Guests Taken from TripAdvisor:
"If you want the experience of staying in the middle of an awesome environment, able to start your trek from the front door, with a view of pink sunrises on the Torres as you step outside and incredible stars winking through your window at night, then you should come." - Samliz, November 14, 2017
"One of the best parts of the trip is the other people you'll meet at EcoCamp and throughout the park. I really enjoyed my EcoCamp Dome. I chose the Standard domes with no amenities but I found it to be a very comfortable glamping experience" - Vermillion P, May 2, 2018
"Have stayed at several places with no phone, no TV, no WiFi and this is one of them. We enjoyed the experience. Just wish we could have purchased a "no internet" tee shirt like the staff wore." - ReyNardG, March 25, 2018
"Most importantly, though, is the feeling EcoCamp gave me. I felt at peace and at home on such a deep level. What EcoCamp has created is so special and unique. You have to go there to truly experience it and understand." AKyogi, March 19, 2018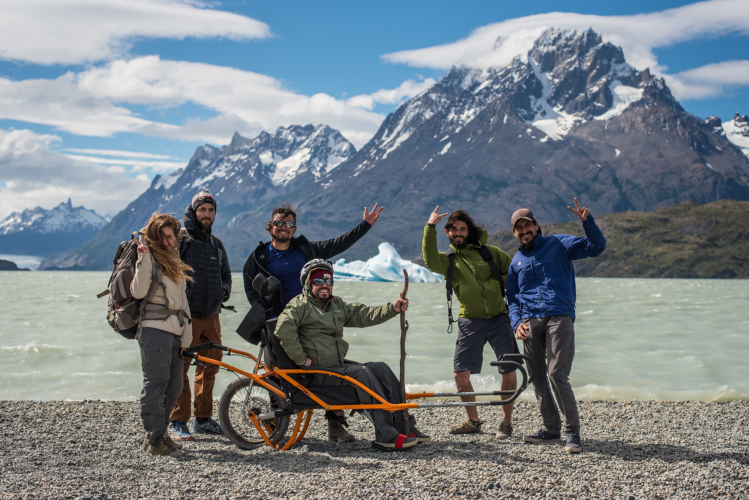 Which Cascada Tours are the Best for Nature Immersion?
Lonely Planet writer Carolyn McCarthy calls this trip "the best trek in Patagonia" and we kind of agree with her! This trip takes you through forests, peat bogs, valleys, ponds and rivers, and culminates at the Beagle Channel with views of Cape Horn.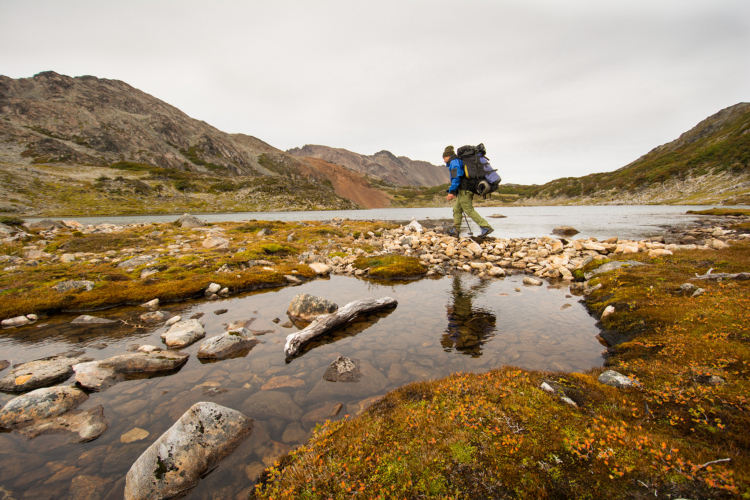 During winter, Torres del Paine becomes a winter wonderland that is perfect for hiking in relative solitude (check out our full guide about the W Trek here).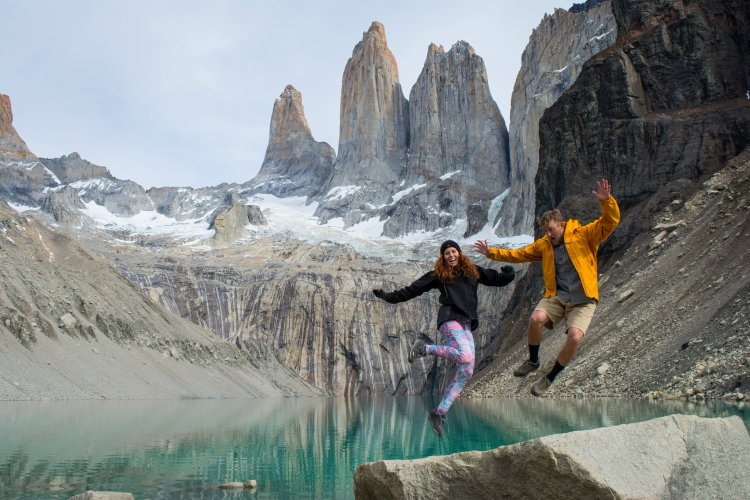 On this 7 day trip, you walk through the most isolated and remote of desert villages and experience salt flats, lagoons, ancient petroglyphs, and the Tatio Geyser from up close.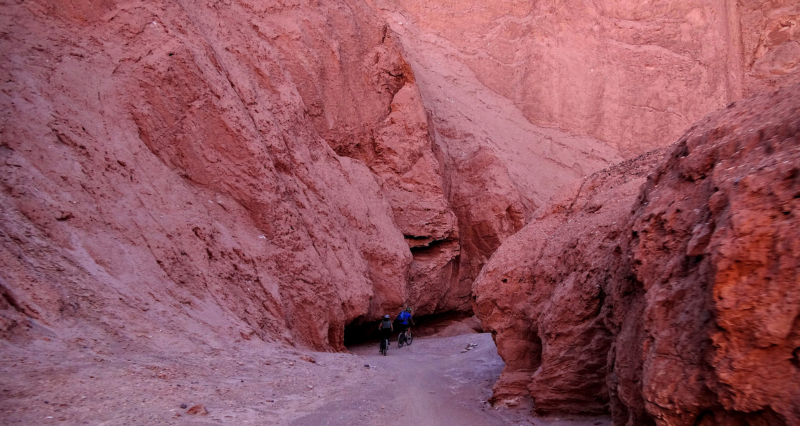 Don't feel pressured, but do come to Chile!! More than 20,000 visitors have booked trips with us since we opened in 1991, and you will not regret a once-in-a-lifetime trip to this jaw-dropping, beautiful region. We would love to give you a helping hand on your own digital detox journey so stay tuned for more tips and trip ideas.