Did you know that Cascada Expediciones produced its first documentary? "The Present" features the story of Dimitri Poffé, a 34-year-old French man who tested positive for Huntington's disease, a neurodegenerative, incurable genetic disease. As experts told him symptoms would start between the age of 35 and 40 years old, Dimitri took a hard yet courageous decision : to leave his bank job in Paris, to sell his belongings and to leave his homeland to travel the world.
He eventually bought a bike and started a 18.000-kilometer (11.200mi) ride from Mexico to Patagonia to meet hundreds of people affected by the disease, associations and researchers. He called this unique project "Explore for Huntington". "The Present" features Dimitri's adventure through our favorite places in South America and an important, powerful message of hope. On September 5th, 2023 we were proud to organize the "Avant-Première" (sneak preview) of the 18-minute short film in Santiago de Chile, together with Universidad San Sebastian and Austerra Society. The event was a complete success, with more than 200 attendees.
The documentary was directed by Timothy Dhalleine, EcoCamp Patagonia & Cascada Expediciones photographer and filmmaker who already won a few awards with short films "Adventure is for All", "The Circuit" and "A Path". During the event, we've had the honor to listen to Dimitri in an inspiring talk with Patricia Soto, the first South American woman to climb Everest. Bernardo Dominguez, CEO of Cascada Expediciones, also gave a speech in front of an audience seized with emotion.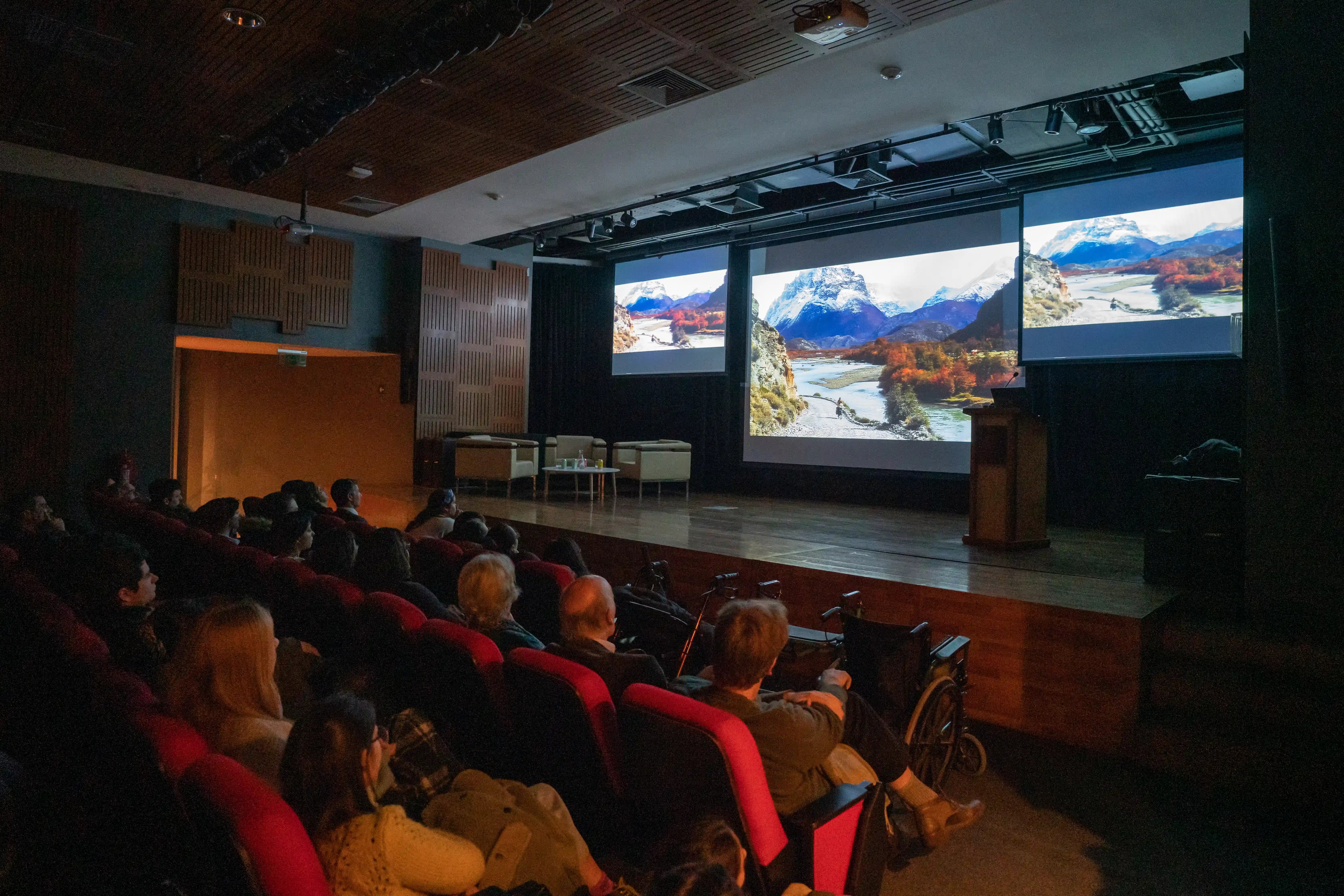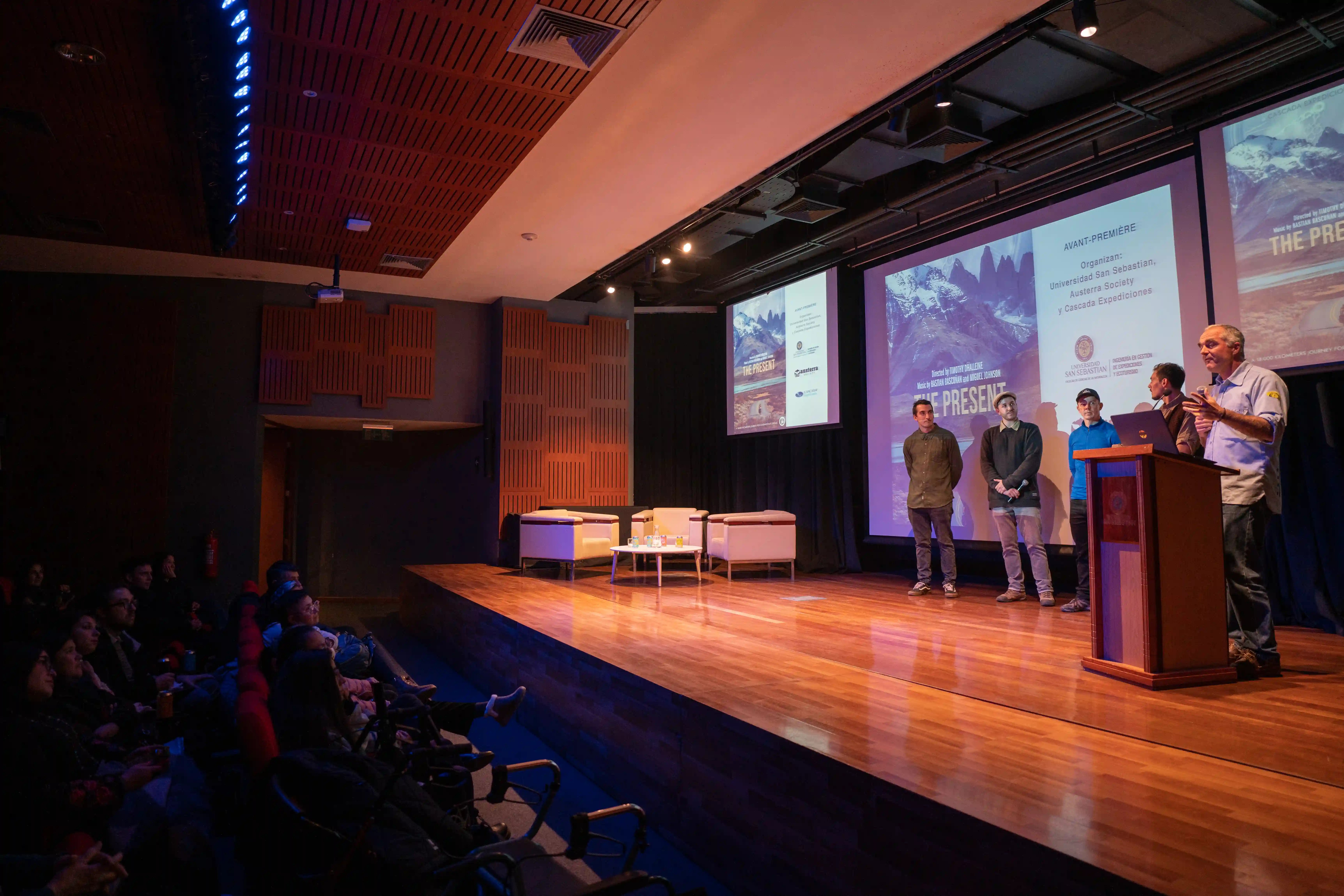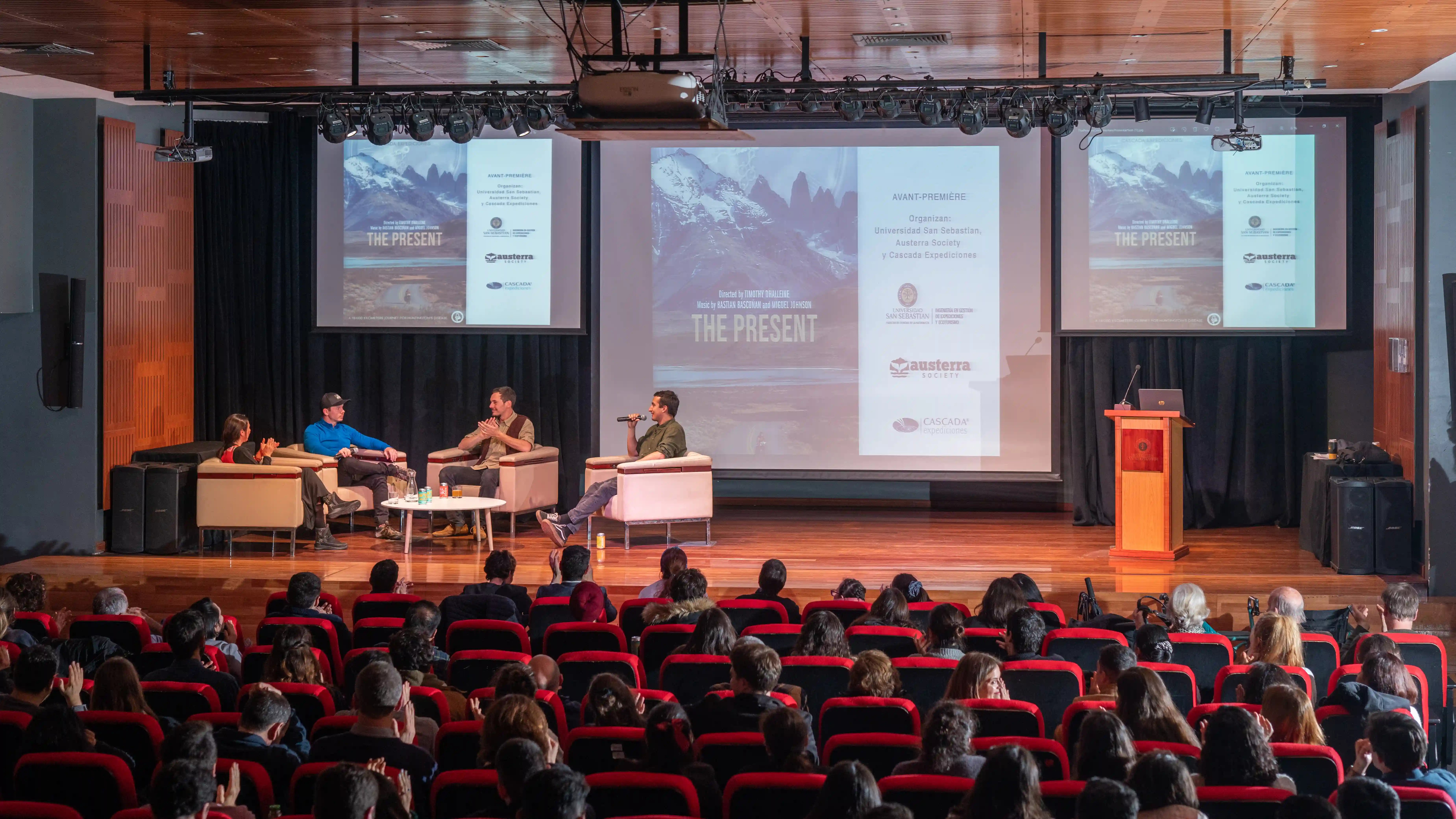 Chile's national Huntington's disease association ("Agrupación Chilena de Huntington") attented the event while inviting patients with their families, a beautiful way to spread the word on this hereditary disease.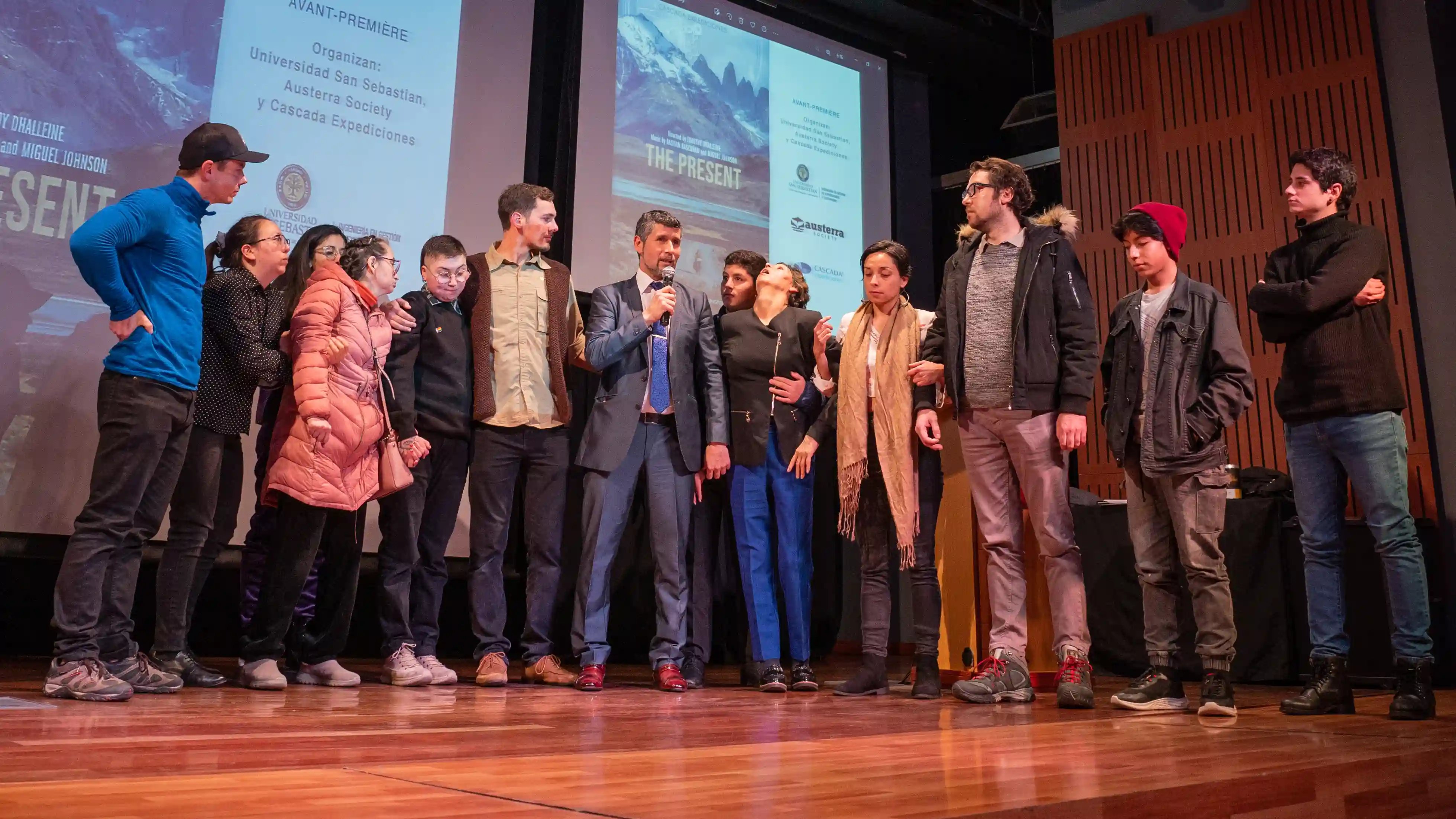 The event was fully booked in a few minutes, and everyone loved both the cinematography and message of the short film. We are hoping to do a global release, first though festivals and events. Pictures by gamantri
Watch the trailer here of "The Present" here :
Stay tuned, follow us on Instagram here.