Updated: February 9th, 2021
There's no reason why you should leave the kids behind when you head off on your adventure to Patagonia. While you might not want or be able to take smaller kids on a challenging multi-day hike like the W Trek or the Paine Circuit, there are plenty of adventures in Patagonia that even the youngest members of the family can enjoy.
Families with kids as young as six years old, might prefer to try a Patagonia Wildlife Safari which focuses on spotting wildlife and enjoying beautiful scenery. A trip to Patagonia can be the gateway to a whole world of questions and learning, as well as excitement for your little ones.
A scavenger hunt in the great outdoors is perfect to help engage younger kids with their surroundings and to awaken their curiosity. You can use it as a starting point to introduce them to topics such as safety in nature, how to be a conscientious hiker, and the new animals, plants and landscapes they'll come across. Scavenger hunts back home might be all about pine cones and flowers, but here in Patagonia, there are some truly spectacular sights to see.
Feel free to download the PDF below and use it on your family trip to Patagonia. Also encourage your children to leave nature how they found it and not take home any items from the environment. Instead, use a stamp, colorful pens or special stickers to mark off the special sights they see.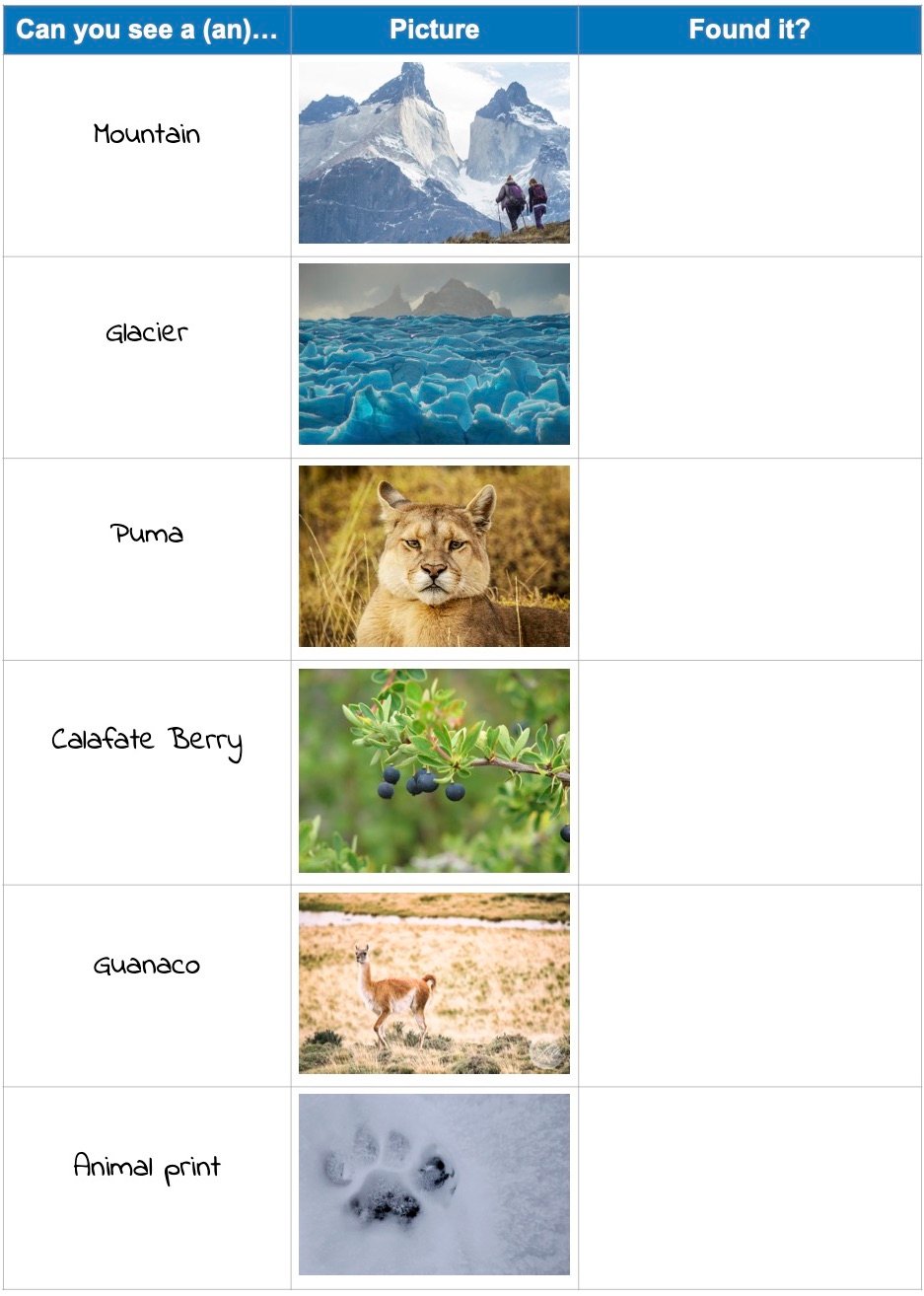 Questions? We're here to help you craft the perfect family trip. Learn more about how family Wildlife Safari here. Or shoot us an email at reservations@cascada.travel.