It's been 60 years since the opening of Torres del Paine National Park.
It first opened back on May 13, 1959 and since then has seen significant growth in popularity and appreciation. Year after year the park draws in new visitors from all corners of the globe and even earned the title of "8th Wonder in the World." All this attention may have you wondering, what makes this place so great? At Cascada Expediciones, the park holds a special place in our hearts. This is why we love it so much.
Pure Natural Beauty
Torres del Paine is one of those places that makes you just stop and stare. It's full of natural beauty: home to sparkling glaciers, deep forests, rocky mountains and fierce rivers. The park gives its visitors an opportunity to connect with some of nature's finest creations and explore one of the most beautiful areas in Patagonia. Some of the park's highlights include: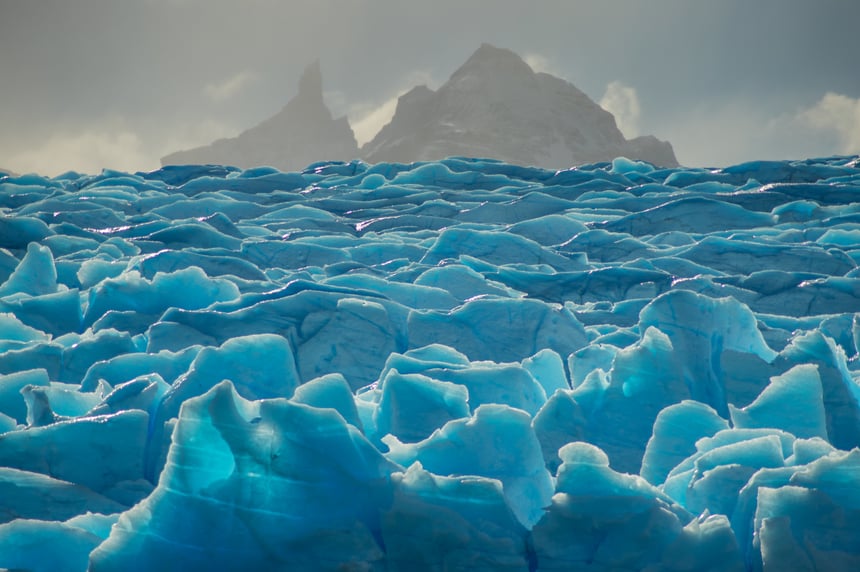 The Base of the Towers
We can't ignore where the park got its name. Torres del Paine means "Towers of Paine," a name that is based on the three gigantic granite monoliths shaped like towers. This unique mountain formation is definitely a must-see highlight in the park. One of the best ways to view it is by hiking to the base point. From our partner and fully sustainable dome hotel EcoCamp Patagonia, visitors can embark on a day trek that lasts roughly 8 hours and is made up of 24 km. It's a challenge well worth overcoming, especially considering the end prize is a picture-perfect view of the Towers.
Grey Glacier
This massive glacier is without a doubt, one of the most spectacular sights in the park. Its many faces give visitors multiple perspectives of the icy shapes and forms in the glacier. Many visitors take a boat excursion to view the glacier. Additionally, it is possible to kayak in the glacial lake or even ice trek on the top of the glacier.
French Valley
This part of the park is very beautiful - particularly during autumn when the leaves turn deep shades of yellow, orange and red. French Valley is part of the W Trek, but can also be done in roughly 5 or 6 hours during a one-day excursion (check out our full guide on the W Trek!). The trail leads to a beautiful overlook of the valley with the hanging glacier nestled in between the snowy mountains.
Diverse Wildlife
With beautiful landscapes comes beautiful wildlife. It's always a wonderful experience to come face to face with Patagonia's special creatures, all living wild and free. There's a number of unique animals to view (you may view all of them on a Wildlife Safari!), these are our favorites: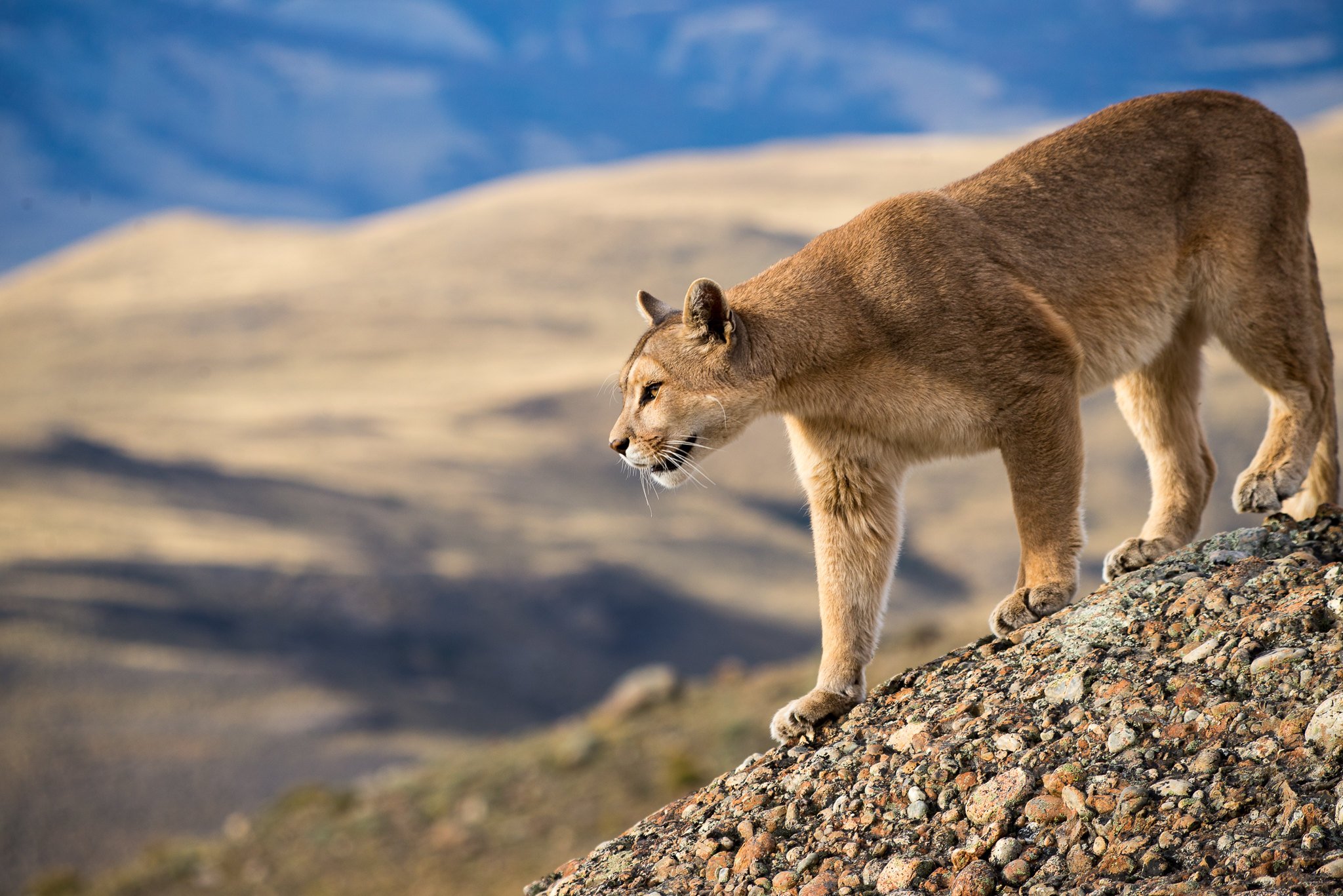 The Puma (and its prey)
The puma, the king of Patagonia- remains one of the park's most sought out creatures. They are hard to spot as they quietly blend into the natural surroundings. But when you do see one, it is amazing! True wildlife lovers can sign up for a Puma Tracking Excursion, working with professional tracking experts to find these beautiful creatures. One of the key indicators is the guanaco, a llama-like animal that serves as the puma's main source of food in the park. Guanacos make a very specific high-pitched noise when they sense danger to warn their herd. Look out for this noise and you are bound to run into a puma.
Condors
These supersized birds look for windy spots in the park to glide through the sky. Condors are the largest flying birds in the world, with a wingspan of up to three meters. Seeing one up close is truly remarkable. They have such a specific way of flying, appearing to almost glide along with the wind.


Foxes, Hares, Skunks and More
Look carefully and you might spot one of the park's smaller creatures. Watch for hopping hares after the sun sets or grey foxes peaking through the grasses. Skunks are also scattered around the park -- but it might be wise to look at these guys from a distance. Additionally, there are hummingbirds and armadillos.
A Wide Range of Outdoor Sports
Outdoor sports enthusiasts - prepare yourself! Torres del Paine really has it all. Climb mountains, sail down rivers, explore glaciers, bike, hike or horseback ride. There are activities for all ages and abilities (check out our Patagonia Epic Multisport Adventure), all adventurous and enjoyable.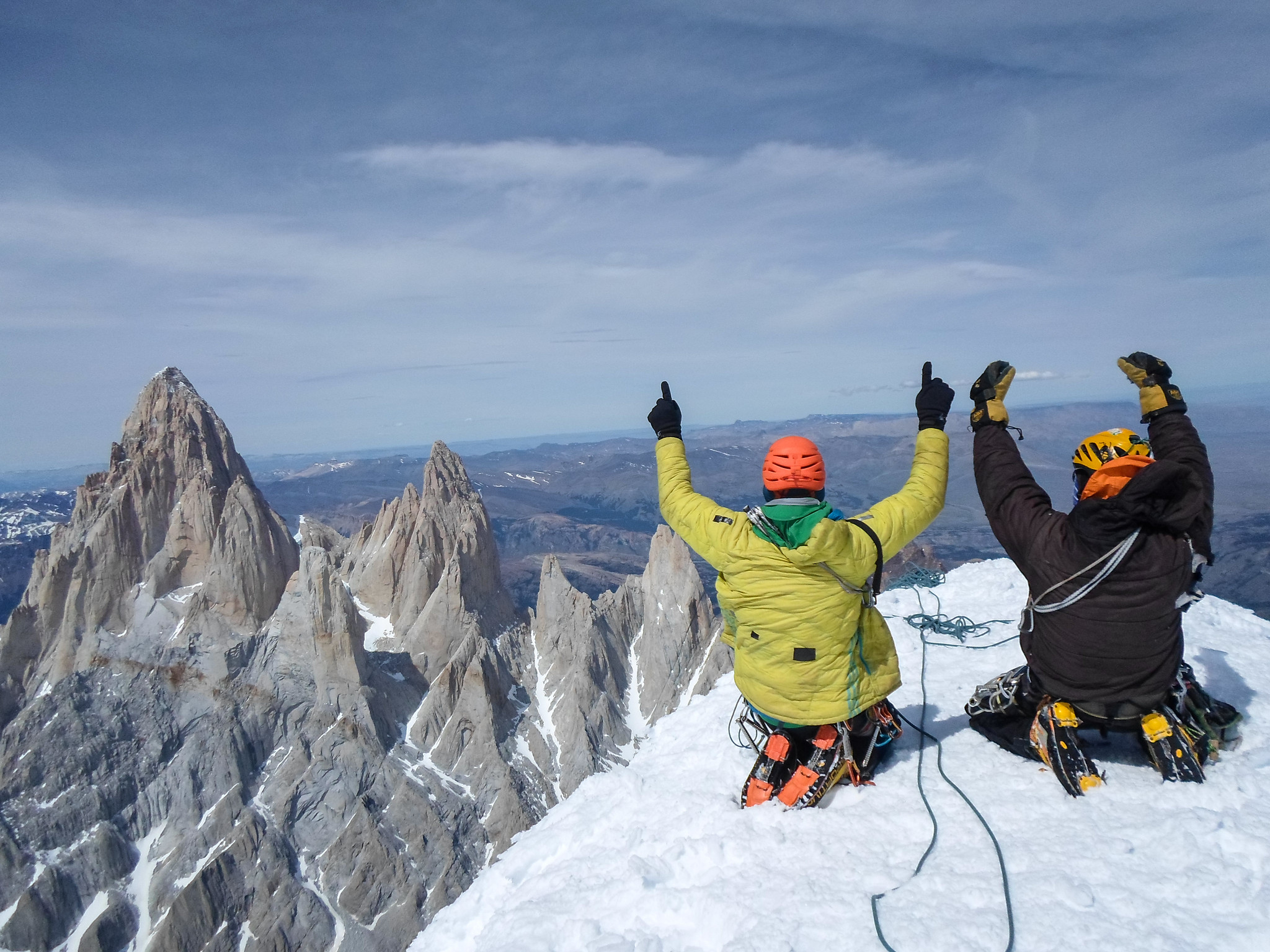 Trekking
Torres del Paine offers tons of fantastic trekking opportunities. Favorite multi-day treks include the W Trek and the Paine Circuit. Both hit all of the park's popular trails and major highlights, while the Paine Circuit also incorporates a more isolated route to lesser-seen areas. Additionally, day treks can easily be arranged for those looking for a shorter adventure. Popular day treks include Base Torres, Lazo Weber, Cerro Ferrier, Fauna Trail, French Valley and more.
Kayaking
It's too cold to swim, but perfect for kayaking! Serrano and Grey River offer some wonderful opportunities to paddle downstream. Additionally, some visitors go on a kayaking trip in the glacial lake to get an up-close view of Grey Glacier.
Climbing
For wild adventurers and adrenaline junkies, Torres del Paine is the perfect spot for a climb. It is important to be prepared and seek help from a certified and knowledgeable guide. But with the right preparation, a strong mind and physically-fit body, climbers can conquer some incredible heights. Click to learn more about three fierce climbers who did the unthinkable in Torres del Paine.
Happy Anniversary Torres del Paine! Thank you for 60 years of your stunning landscapes and surreal atmosphere.
Want to explore Chile's finest national park? Contact us!