Known as the gateway to Torres del Paine National Park, the town of Puerto Natales may seen by many as a quick stopover before heading off into the surrounding wilderness in search of adventure and natural wonder, but taking a few days to explore the town and its immediate surroundings offers a glimpse into the diverse and fascinating history and culture of this part of Patagonia.
Located at the mouth of Ultima Esperanza Sound, Puerto Natales is a quaint town of colorful houses that swells with life and activity during the bustling high-season summer months, then settles in to weather the cold winters. With numerous dining options, cultural activities, enchanting views of wind-blown pampas and deep-blue waters, and friendly locals, Puerto Natales is proving that it has plenty to entice visitors to stay a while longer and discover what it has to offer.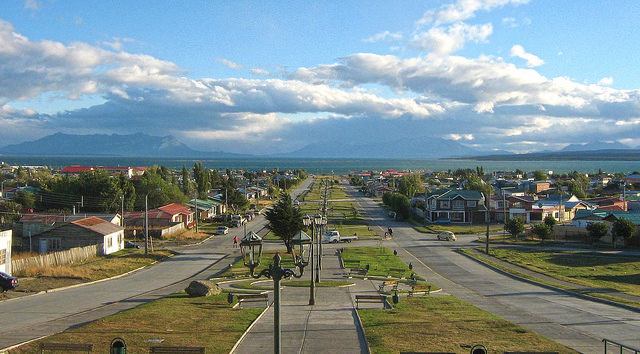 A Brief History
Originally inhabited by the Kaweskar and Tehuelche tribes, Puerto Natales was officially "discovered" by European sailor Juan Ladrilleros in 1557. He named the area Ultima Esperanza (Last Hope) because it was his last chance to find the Strait of Magellan, after exploring the warren of watery channels that snake into Patagonia's interior from the ocean.
The next expedition to come along was the HMS Beagle (of Darwinian fame) in 1830, carrying famous Patagonian explorer Robert FitzRoy. Following this, other adventurers like Santiago Zamora and Lady Florence Dixie came to see what the area had to offer. Zamora is notable for discovering the various lakes in Torres del Paine, and Dixie documented her travels and discoveries in her book Across Patagonia where she recounts adventures like finding the local wild horses, known as 'baguales.' She was part of the first "tourist expedition" to Torres del Paine, where she dubbed the iconic trio of spires for which the modern-day park is named "Cleopatra's Needles".
The town of Puerto Natales was officially founded in 1911, to serve as a port for the booming sheep industry. The thriving sheep and wool trade brought hordes of immigrants from a plethora of nations: Britain, Ireland, Germany, Croatia, Italy, Spain, and Greece. Many Chileans, especially from the islands of Chiloe, also moved to Puerto Natales to take part in the regional hot commodity. A cold-storage plant, left over from the height of this era, has been restored and is the current site of the upscale Singular Patagonia Hotel.
Today, tourism is the main industry, with many hostels, hotels, coffee shops, souvenir stores, tour companies, and sportswear stores catering to visitors.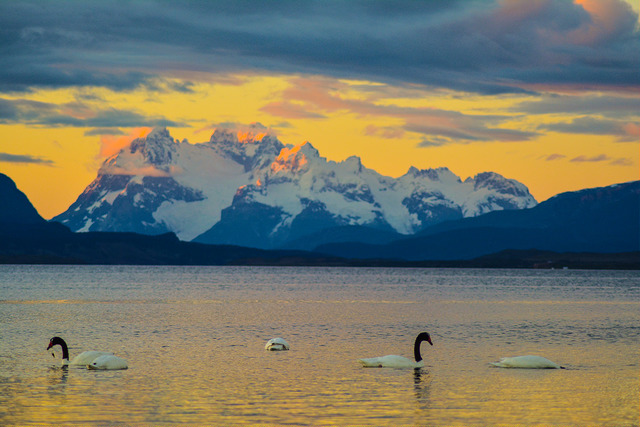 What To Do
Need a break from all the trekking and adventuring? Puerto Natales has plenty of fun and intriguing activities available around town, as well as easy hikes or walks located a short drive from town.
Municipal Historical Museum - Go beyond the natural allure of Patagonia to discover its complex and diverse cultural life at this five-room local museum, where you can look at preserved artifacts from the Kaweskar and Tehuelche tribes, as well as photographs and objects documenting the colonization of the area.

Muelle Historico - Located along Puerto Natales' picturesque waterfront, the remnants of this historic dock are a popular photo-op spot because of the incredible views of the sound and mountains, with rows of spindly wooden pillars leading off into the waters of Ultima Esperanza Sound.

Estancia Puerto Consuelo - A visit to a traditional estancia (Patagonian ranch) offers a fascinating glimpse into the history of this region. Go on horseback rides, learn about the sheep and wool industry, and enjoy traditional parillas (barbecues) at this blast from the past.

Cueva de Milodon National Monument - Located 15 miles from town, this cave is where the remains of an ancient giant sloth were discovered in 1895. This discovery was immortalized by writer Bruce Chatwin, who wrote about the cave and sloth in his popular travelogue In Patagonia. Now, guests can follow a path around the cavern, as well as pose with a life-size statue of the giant sloth. This trip is available on its own or as part of an itinerary for EcoCamp Patagonia.

Monumento al Viento - Located on the waterfront, this statue of a man and a woman flying, with arms outstretched, is sure to fill viewers with a sense of wonder and joy.

Dorotea Hill - If you need a break from rough trekking, the hike up Dorotea Hill is just what the doctor ordered. A short drive from town, the trail winds up a hill for roughly an hour and a half, resulting in a phenomenal panoramic view of the surrounding waters and pampas, with the mountains of Tierra del Fuego far off in the distance.

Cerro Mirador del Golfo - Even more spectacular views are waiting at Cerro Mirador del Golfo, which can be reached via a path through a forest of native trees, mosses, and lichens.

Plaza de Armas - A charming square at the center of town, the Plaza de Armas is a lovely place for a stroll, to check out the Paroquia Maria Auxiliadora across the street, and peruse the nearby restaurants, cafes, and souvenir stores.

Monumento de la Mano - Be held in the palm of Puerto Natales' hand (literally) at this photo-opp monument, featuring giant fingers emerging from the Earth. This "hands on" spot can be found down on the waterfront promenade.

Day Tours - If you want to get out of the city for a day but still want to return to a warm, cozy bed and hot shower at night, there are plenty of options for day tours exploring the surrounding wilderness, like boat and catamaran tours of Last Hope Sound, daily hikes, horseback rides, and more. Talk with our travel experts to find out more!

Horseback Rides - Channel the spirit of the local cowboys (baqueanos) of Patagonia on horseback riding tours through the surrounding pampas (plains), forests, and mountains. Popular routes include a ride to the Condor Viewpoint, where condors are frequently sighted gliding on air thermals, and Sofia Lagoon.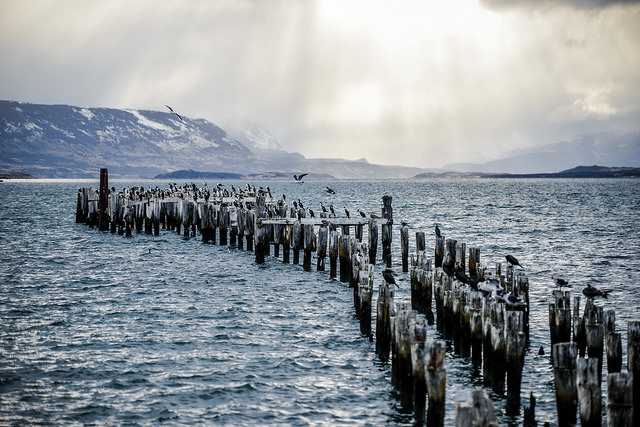 Where To Eat
Hankering for a taste of that authentic Patagonian cuisine? You're in luck! The restaurant scene in Puerto Natales has a wide variety of options to suit everyone's palate, from acclaimed fine dining to cheap and casual eateries, serving up all manner of traditional Patagonian recipes or haute cuisine variations with modern gastronomic innovations. For drinks, be sure to try out some of the regional beers, or the local take on the classic Pisco Sour: the Calafate Sour, a cocktail made with the indigenous Calafate berry.
Fine Dining
Aldea - A cozy, rustic atmosphere with great, local food is a combination that can never go wrong, and Aldea has the formula down pat. Tuck into hearty servings of rich, decadent dishes like the wild hare or lamb, and wash it all down with some of Chile's world-class wines.

Afrigonia - Ask anyone in Puerto Natales where to go for fine dining, and this name flys off their lips. Offering creative and original dishes served with artsy flair, it's also praised for its wine pairings and is a great way to reward yourself after long days of hiking and exploring the wilderness.

The Singular Patagonia Restaurant and El Asador - Using only the highest quality regional ingredients, Laurent Pasqualetto, the head chef at the luxurious and classy eponymous restaurant of the Singular Patagonia Hotel, recreates Patagonian classics with his own unique flair. For something a bit more traditional, try out El Asador, an intimate grill where Pasqualetto and his team craft barbecue masterpieces with local meats like guanaco and lamb. Top it all off with a signature drink from the bar.

Santolla - The giant Magellan king crab may look like something out of a nightmare, but its tender meat is a staple of Patagonian cuisine. Santolla (a colloquialization of centolla, the Spanish word for crab) offers scrumptious dishes centered on this monster of the deep, all served in the warm, intimate atmosphere of their reconstituted shipping container location near the center of town. Warm yourself up with a hearty bowl of classic chupe de centolla (king crab pie) with chunks of crab meat and cheese, or dive right in for a crab boil.

Ancestros Patagonia - Featuring traditional Patagonian cuisine, Ancestros Patagonia also treats guests to a cultural show educating them about the Selknam tribe who used to inhabit Tierra del Fuego.
Casual Eateries, Cafes, and Other
Pizzeria Mesita Grande - If you're jonesing for some good pizza after (or before) all that hiking, Mesita Grande is highly recommended by locals and visitors alike. Chow down on a classic favorite like plain cheese, or try out pizzas featuring local ingredients like cordero (lamb), all while sipping on local beers on tap.

Base Camp - Located next to the Erratic Rock hostel, Base Camp is your basic but delicious pizza and beer pub, offering warm pies and local beer, as well as serving as a local collection point for recycling, gear rental store, and information center.

Baguales Brewery and Restaurant - Nothing hits the spot better than a cold beer after a long hike, and the Baguales Brewery turns the taste of Patagonia into delicious beer. Try out their Pale Ale, which won bronze at the 2011 Copa Cerveza de America, or their limited edition brews like the Mate 101, made with the popular herb used in the caffeine-rich drink favored by gauchos, or the dark ale Azabache. The restaurant itself has a large array of options, including hamburgers, Mexican food, and more.

Cafe Kaiken - With a warm and friendly atmosphere and genial staff, Cafe Kaiken is a great stop for delicious and filling meals, such as local fish, homemade pasta, and more.

El Living - For people looking for yummy and varied vegetarian options, El Living has plenty of good fare to offer. Try out one of their fresh salads, and be sure to bring a book along so you can participate in their international book exchange (take a book, leave a book).
Coffee Shops - With the tourism boom, a large number of charming cafes have sprung up around town. Some of the most highly recommended by travelers are:
Patagonia Dulce (great for hot cocoa and with good dessert)

Espacio ñandu (coffee shop with souvenirs for sale, located right by the Plaza de Armas)

Creperia Cafe & Te (crepes and tea, as well as Patagonian prints by Julieta Fernández Cánepa for sale)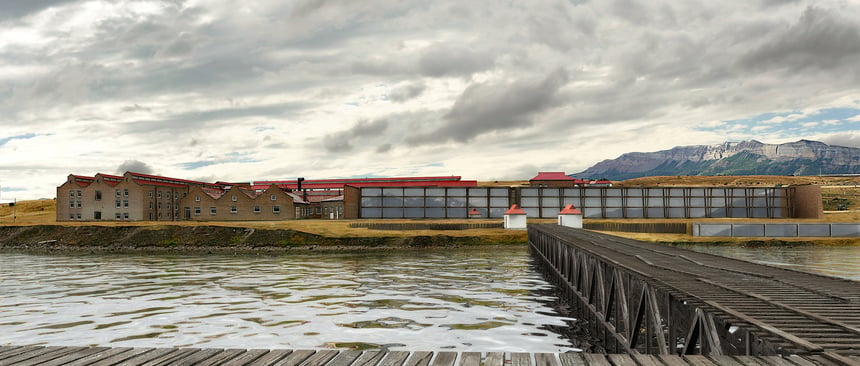 Shopping
There are plenty of souvenir stores located around town, many of them near the Plaza de Armas. There are also outlets to buy or rent outdoor clothes and trekking/camping, so if you forgot something back at home, never fear! Here are just some of the most popular places for shopping; there are many other options that you can encounter simply by walking around town.
Outdoor Gear Outlets:
The North Face

La Maddera

The Gear Spot
Souvenir Stores/Shopping:
World's End - local souvenirs, books, maps, and more

Etnia Souvenirs and Wool - local souvenirs and curios, clothing and accessories made from local wool

Espacio Nandu - Peruse some souvenirs while enjoying your coffee

Emporio de la Pampa - Recommended for its local brown bread, cheeses, wines, coffee, and more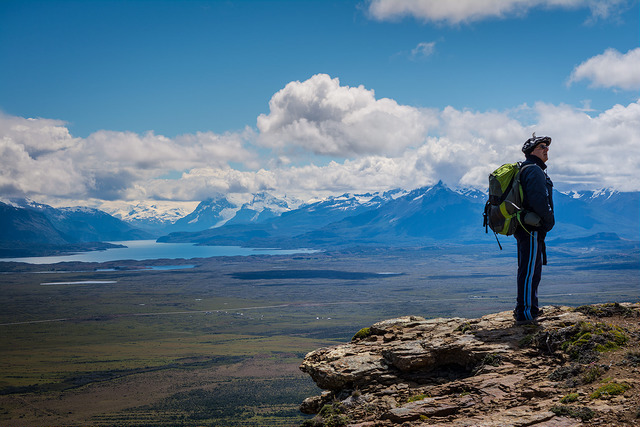 Where To Stay
As a town that gets most of its business from tourism, Puerto Natales is not lacking in a wide variety of accommodation styles, from the luxurious to the basic. With so many options, here are our most highly recommended hotels and hostels in or around Puerto Natales.
Hotels (3-4 star)
Weskar Lodge

Hotel Martin Gusinde

Hotel Francis Drake

Hotel IF Patagonia

Hotel Natalino

Aquaterra

Hotel Remota

El Muelle Boutique Hotel
Hostels/B&B
Hostal Amerindia Patagonia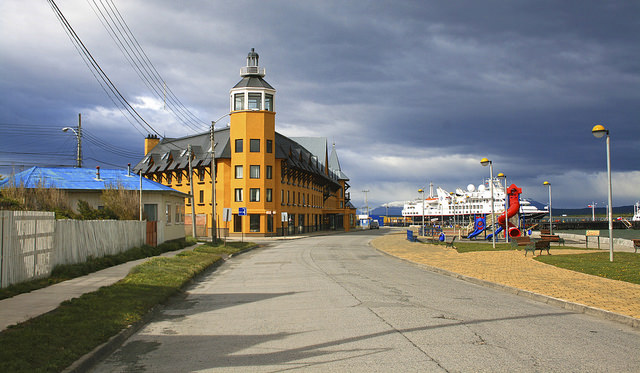 Do you have any other recommendations about Puerto Natales? Want to share your own experience? Let us know in the comments!
Did this article inspire you to discover Puerto Natales yourself? Talk with our travel experts here or check out our many programs in the area to find one that's right for you!