Deep in the midst of Chile's rainy Lake District is a foggy, mystical land called Chiloé. It's a dreamy archipelago situated just off the mainland in the Pacific Ocean. Not only does the main island of Chiloé serve as home to at least 150,000 "Chilotes" (Chiloé natives), but it is also a cozy, little getaway for travelers. With its whimsical vibe, Chiloé is able to offer some of the country's most unique historical, cultural and nature-packed activities.
The Abundance of Wildlife
Chiloé is home to numerous animals, many of which can be seen in the national parks or surrounding waters.
Which animals should you look for? A popular bird that can be spotted during the warmer months is the penguin. They can be found in Ancud on the northside of the main island, oftentimes swimming or waddling along the small islets. This colony is made up of both Humboldt and Magellanic penguins, which is an extremely rare occurrence. In fact, Chiloé is currently the only spot on the planet where the two species live together.
While looking for penguins, you may also be able to spot other sea creatures nearby. In Chioé's waters it is possible to find whales, dolphins and sea lions. Soaring up above are a variety of seabirds, such as the Peruvian Pelican or Kelp Goose.
Looking inwards towards Chiloé's green areas, look for some the many furry mammals wandering through the bushes. For example, there are foxes, armadillos, skunks and many other unique creatures lurking around. If you are lucky, you may be able to spot some of Chile's rarest species -- the pudú or kodkod. The pudú is the world's smallest deer and the kodkod is the smallest wild cat in North and South America.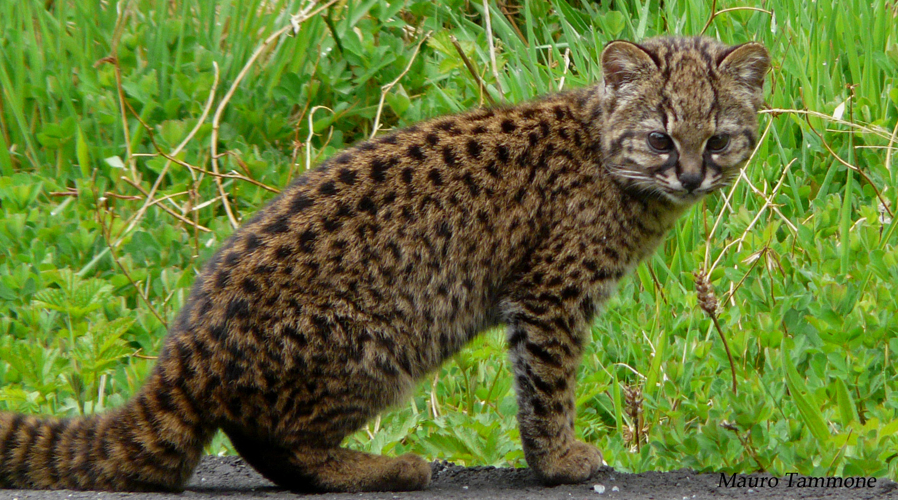 Wooden Churches
In addition to the diverse wildlife, there are also a significant number of old, pastel-colored churches on Chiloé. Some of these churches date back to the 17th century and 16 of them are classified as UNESCO World Heritage sites.
The churches were built by Spanish Jesuits who first arrived in Chile in 1608. When they started making churches on Chiloé, they drew inspiration from both indigenous and Spanish architecture styles. This architectural hybrid, along with the use of native timber gives each church a unique look and feel. Nowadays the churches on Chiloé serve as a popular attraction for visitors.
While there are many churches to visit, the most famous one is San Francisco Church. It can be recognized by its electric yellow and purple colors. Other interesting ones include the Quinchao Church, Santa Maria de Loreto Church, Nercón Church and more.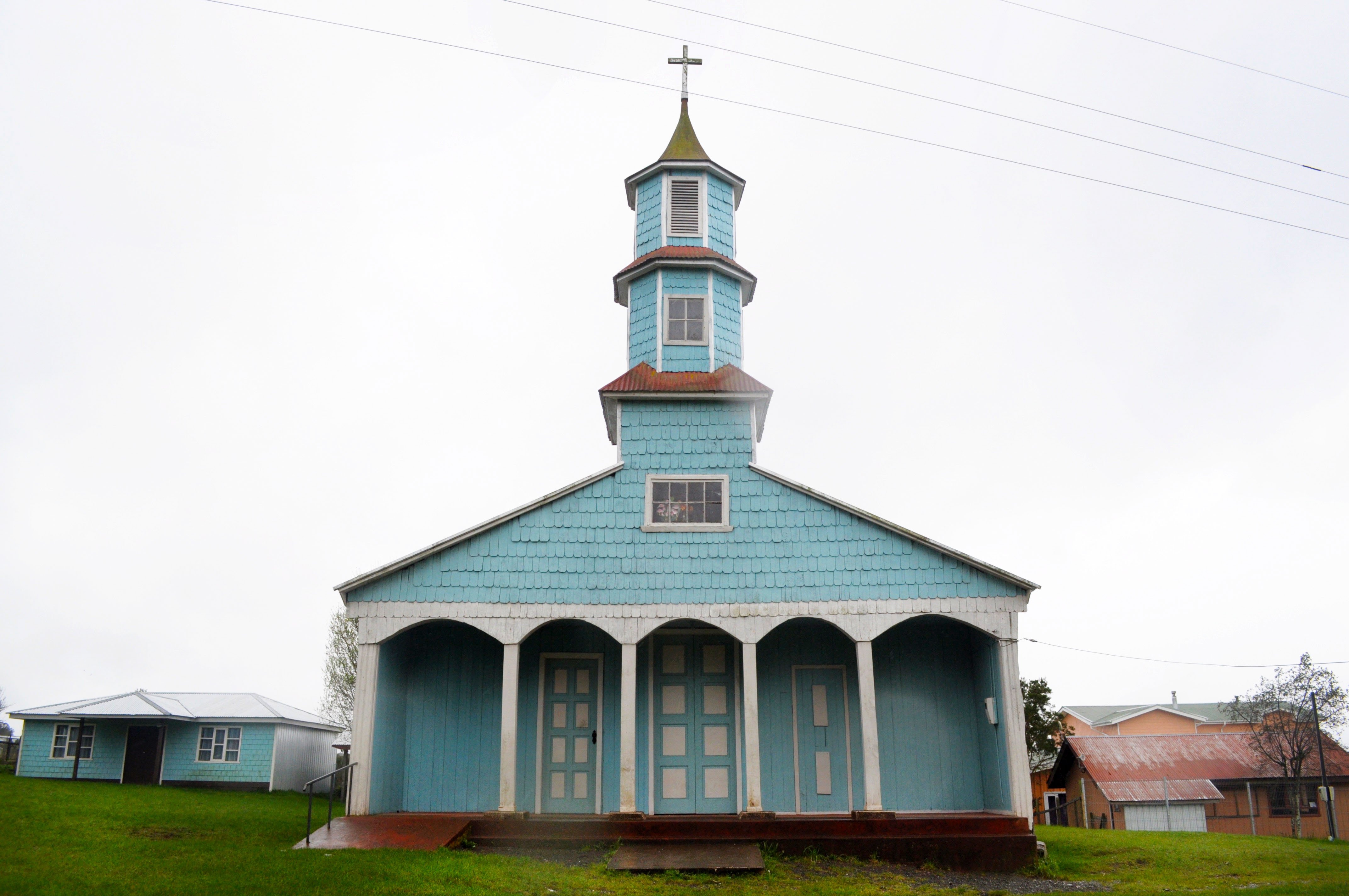 Colorful Houses on Stilts
It's like a hazy dream -- candy-colored houses stacked tightly together above the water. Each building crookedly sits on wooden stilts, creating a picturesque array of buildings known as "palafitos." The palafitos are one of the most well-known tourist attractions on the island, which can be found in the city of Castro.
With the island's rising and falling tides, palafitos work well in keeping Castro's old buildings protected. Travelers often admire them from one of the city's viewpoints or up close on a kayak or boat trip. Some of the palafitos are even hotels or restaurants, making it possible for travelers to go inside.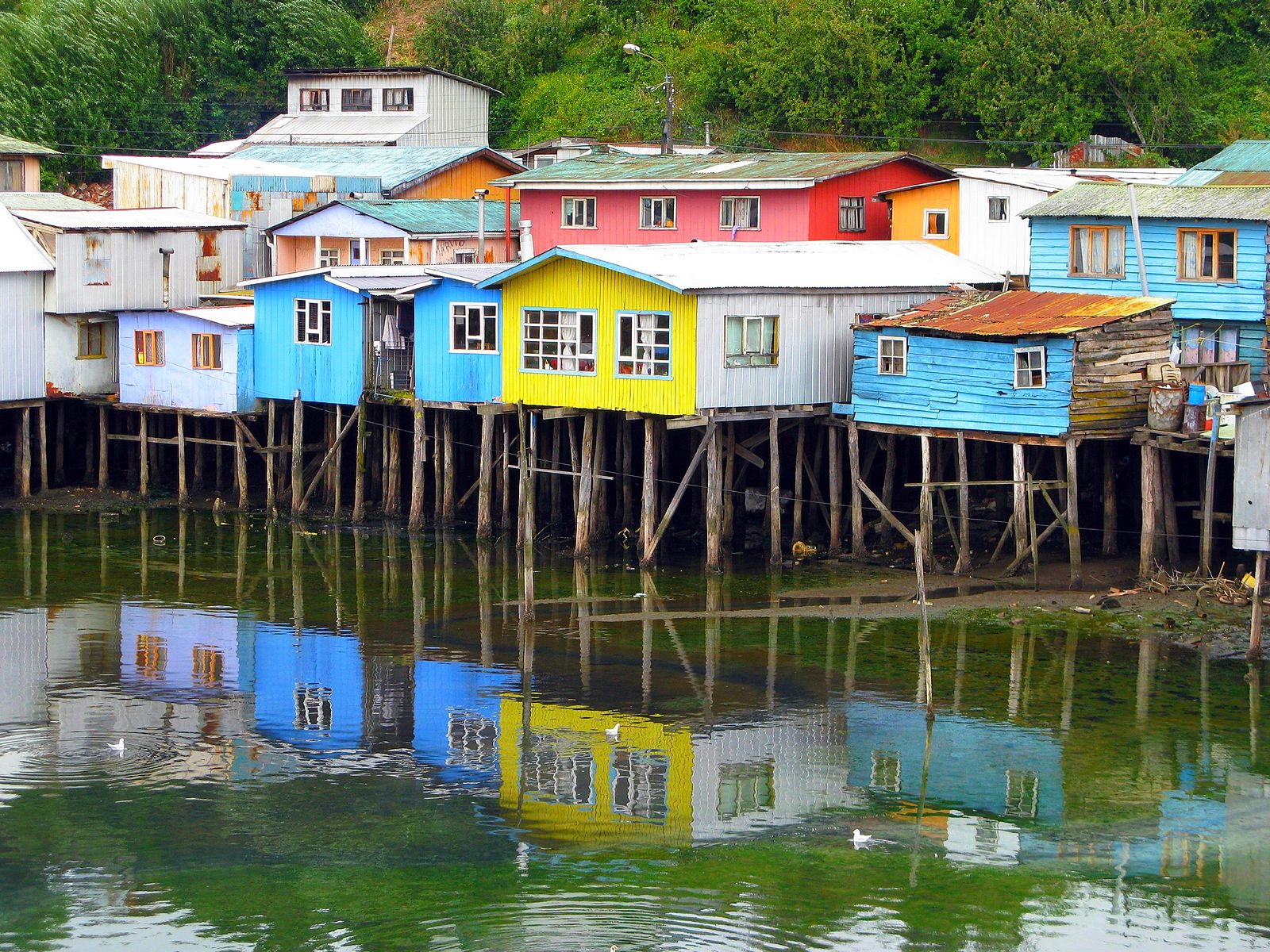 Lush Nature Trails
Nature-lovers love taking a hike on Chiloé's various trails, offering rich views and an opportunity to admire the region's flora and fauna. Due to the area's heavy rainfall, the vegetation is very green and lush.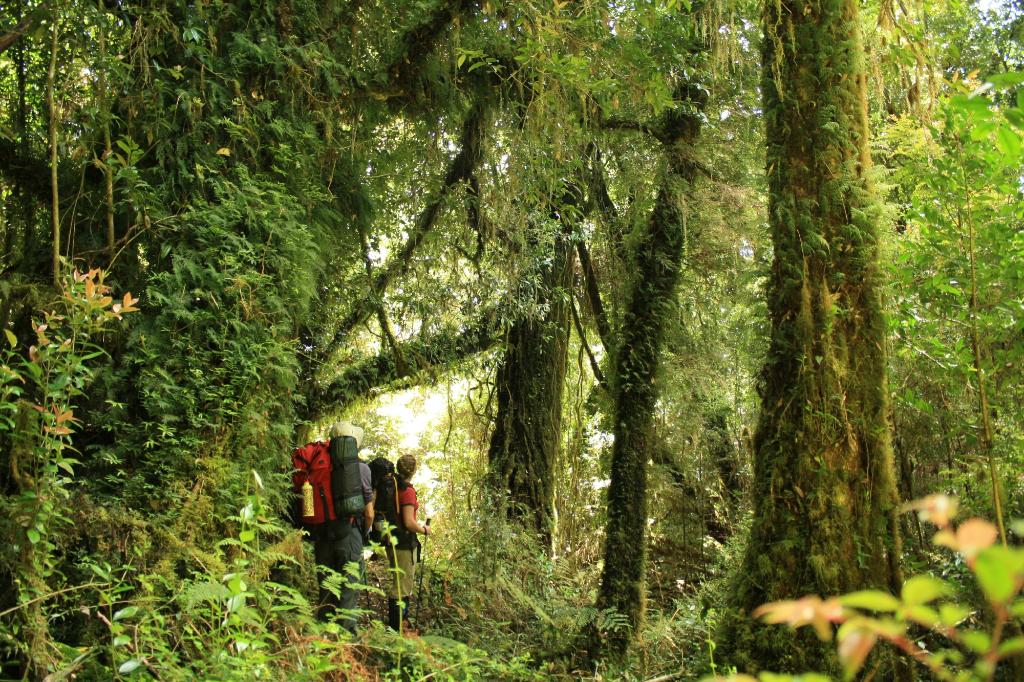 There are several great places to trek on the island, such as Chiloé National Park on the westside or Tantauco Park in the south. Additionally, Punta Pirulil has a special trail that leads to a windy spot on the cliffs called "Muelle de las Almas." Named after one of Chiloé's many legends, this spot translates to "Dock of the Souls." The dock offers a remarkable viewpoint of the ocean -- the perfect ending to a hike that explores rich greenery, rolling hills and thick forests.
Traditional Chilote Dishes
One of the best ways to know a culture is to taste its food. This stands true for Chiloé! The island makes up just a tiny portion of Chile, but their special cuisine differs from the rest of the country. Here are some dishes you will find on the island of Chiloé: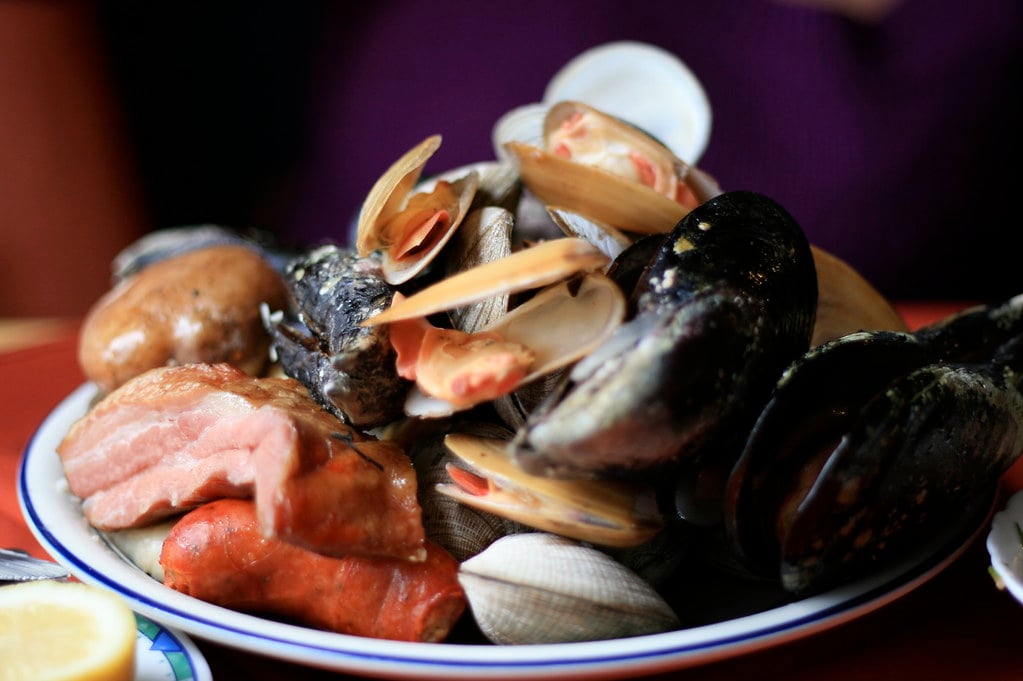 Curanto: Come hungry for this dish -- because it is huge and very filling! Curanto is probably the most well known Chilote dish, consisting of a hearty mix of shellfish, potatoes, meat and occasionally fish. It is prepared by collecting all the ingredients together and cooking it in a hole in the ground. The result? Totally scrumptious.
Apple Empanada: Forget Chile's typical savory empanadas. This chilote pastry is the perfect sweet treat! It's basically Chiloé's take on the apple pie, but baked into empanada crust.
Milcao: A milcao is a savory snack that is made out of both cooked mashed and raw grated potato. Think hash brown --- but Chilote style! A warm, homey milcao really does the trick during a cold, rainy Chiloé day.
Chochoca: This snack is often served during special events, like a fair or party. It is basically a dough that is made from potatoes and flour. The dough is wrapped, rolled and cooked in the fire, then stuffed with pork rind. Yum!
Pin it for Later
Food, culture, wildlife and nature -- Chiloé has it all! Ready to experience its magic? Check out Cascada's 3-day Heritage Tour! It's the perfect chance to see the best of Chiloé with help from our expert guides. Get in touch with our travel specialists to learn more.