We are thrilled to announce that EcoCamp Patagonia was selected as the 32nd Best Hotel in the World and the 2nd Best Hotel in South America in Travel + Leisure's prestigious World's Best Awards. The annual survey compiles votes from over 300,000 T+L readers to identify the best in the travel and tourism industry, and we are so proud and honored that EcoCamp has received this distinction.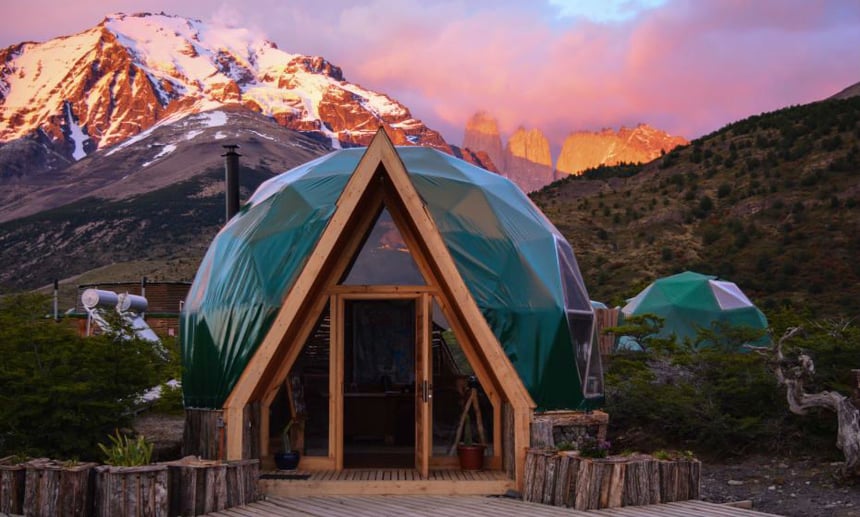 Located in Torres del Paine National Park in Chilean Patagonia, EcoCamp Patagonia was founded in 2001 by Yerko Ivelic and Javier Lopez, two Chilean engineers and the founders of Cascada Expediciones. With the goal of creating a unique, sustainable accommodation option in remote Torres del Paine, they took inspiration from the local indigenous Kaweskar tribe and their "leave no trace" lifestyles and houses, crafting state-of-the-art geodesic domes that run of solar and hydraulic energy, are fully eco-friendly, and allow guests an immersion with their surroundings that other hotels lack. It was the first hotel of its kind in the world.
Since then, EcoCamp has served as an inspiration and trailblazer in ecotourism, inspiring the creation of eight other similar hotels around the world, and spurring interest in sustainability and ecotourism in the region. Guests have come from all over the world to partake of the EcoCamp experience, and their appreciation and support of our work and goals is evident in this award.
We are thankful and humbled by the honor. We thank our guests, our industry partners, and our staff for their dedication and support, and will continue to serve our guests and work towards a more sustainable future.