Did you hear? Our hotel EcoCamp Patagonia just received the Award for Sustainable Luxury in Latin America! We received the prize on November 6th in Buenos Aires, Argentina.
It's an honor to be recognized both for our commitment to sustainability and efforts to provide a luxurious experience for our travelers. What do we do to achieve "sustainable luxury?" Keep reading to find out!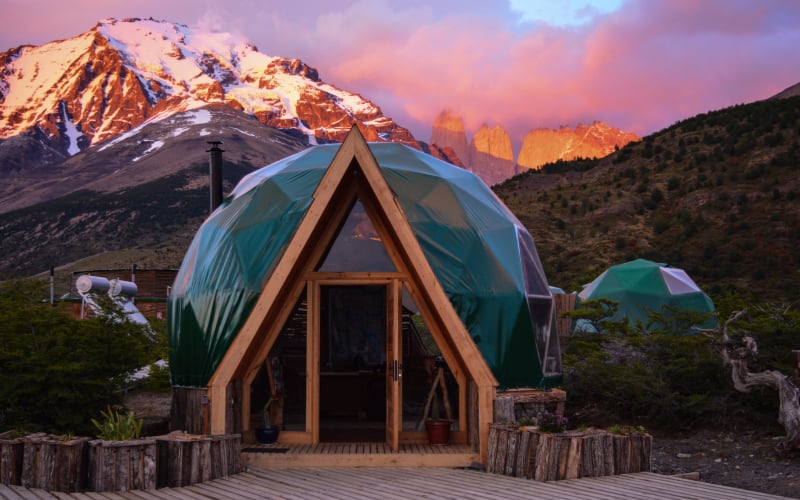 We Primarily Run on Renewable Energy
That's right-- we avoid the emissions of harmful CO2 into the atmosphere! Through detailed planning and innovation, EcoCamp uses both solar and hydro sources to run the hotel. Nearly 95% of the energy used comes from renewable sources.
The small percentage of nonrenewable energy that we are unable to reduce is offset using a Carbon Bank. This means we calculate our total CO2 emissions, convert that amount into dollars and invest in green projects. By doing this, we have been considered "carbon neutral" for more than 10 years.
See how it all works with our Sustainable Secrets video.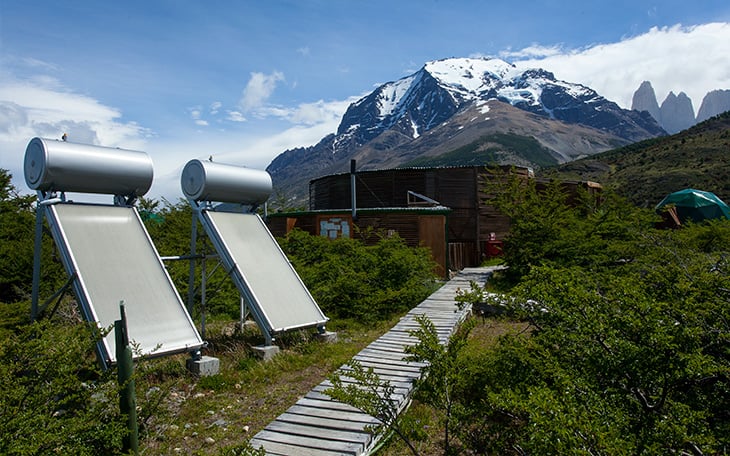 EcoCamp is in the Heart of Chile's Most Pristine Nature
EcoCamp's spectacular location is a luxury in itself. We are located smack in the middle of Torres del Paine National Park, one of Patagonia's greatest treasures.
Just step outside your Dome and you can admire the beautiful Paine Towers in the distance. During the day, keep an eye out for Patagonian wildlife! There's a chance you could spot foxes, guanacos, condors and even pumas. While at night, you can look out your skylight and admire the sparkling stars. This national park is truly a small piece of paradise!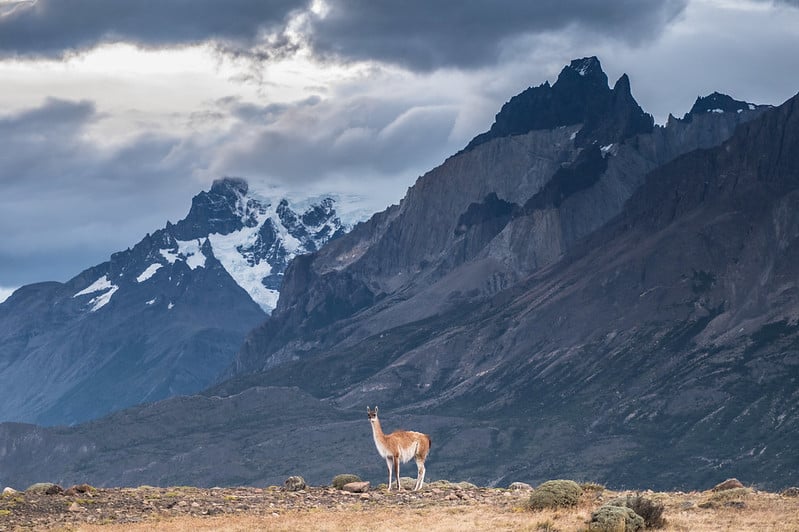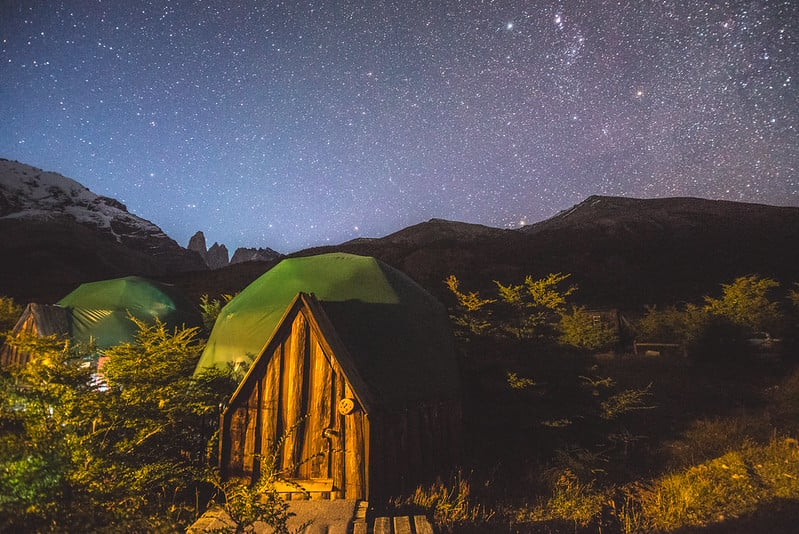 Staff Will Help You Every Step of the Way
We are here to make your trip easy and completely stress-free! From the planning process to the day you hit Patagonia's trails, EcoCamp's staff is here to help!

We have an excellent sales team in Santiago that can help you craft your ideal vacation. They are always available to answer questions, provide important information and help you with any last minute details. Additionally, Customer Service is always on call!

Once you get to the park, our guides and EcoCamp staff members will lead you through the adventure. You will get to know the EcoCamp staff through fun excursions and communal meals!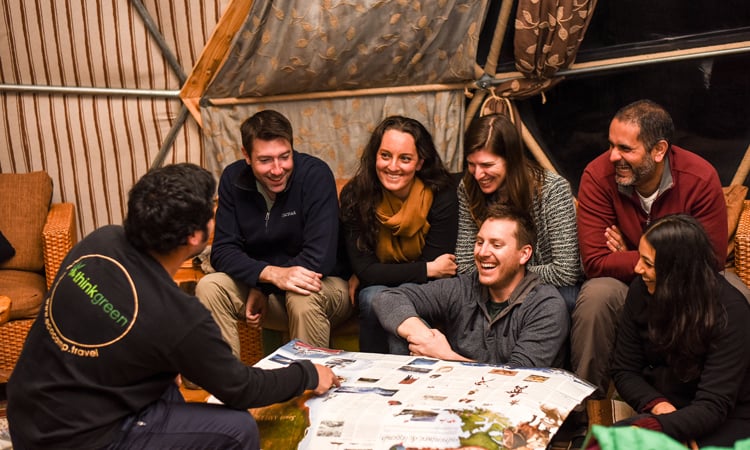 The Food is Made from Local Ingredients and Flavors
Using local produce and ingredients is better for the environment and cuts down CO2 emissions by avoiding long travel. Not to mention-- it is typically fresher and tastier! The culinary team at EcoCamp uses these local products to make creative meals that show off the flavors of Chile.

The kitchen aims to always accommodate travelers with dietary restrictions or preferences. That means it's a great place for vegans, vegetarians and those that are gluten or dairy-free.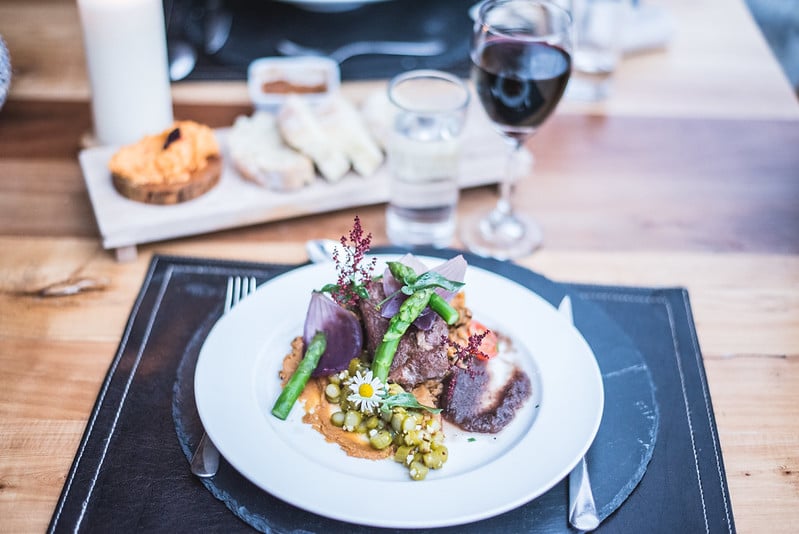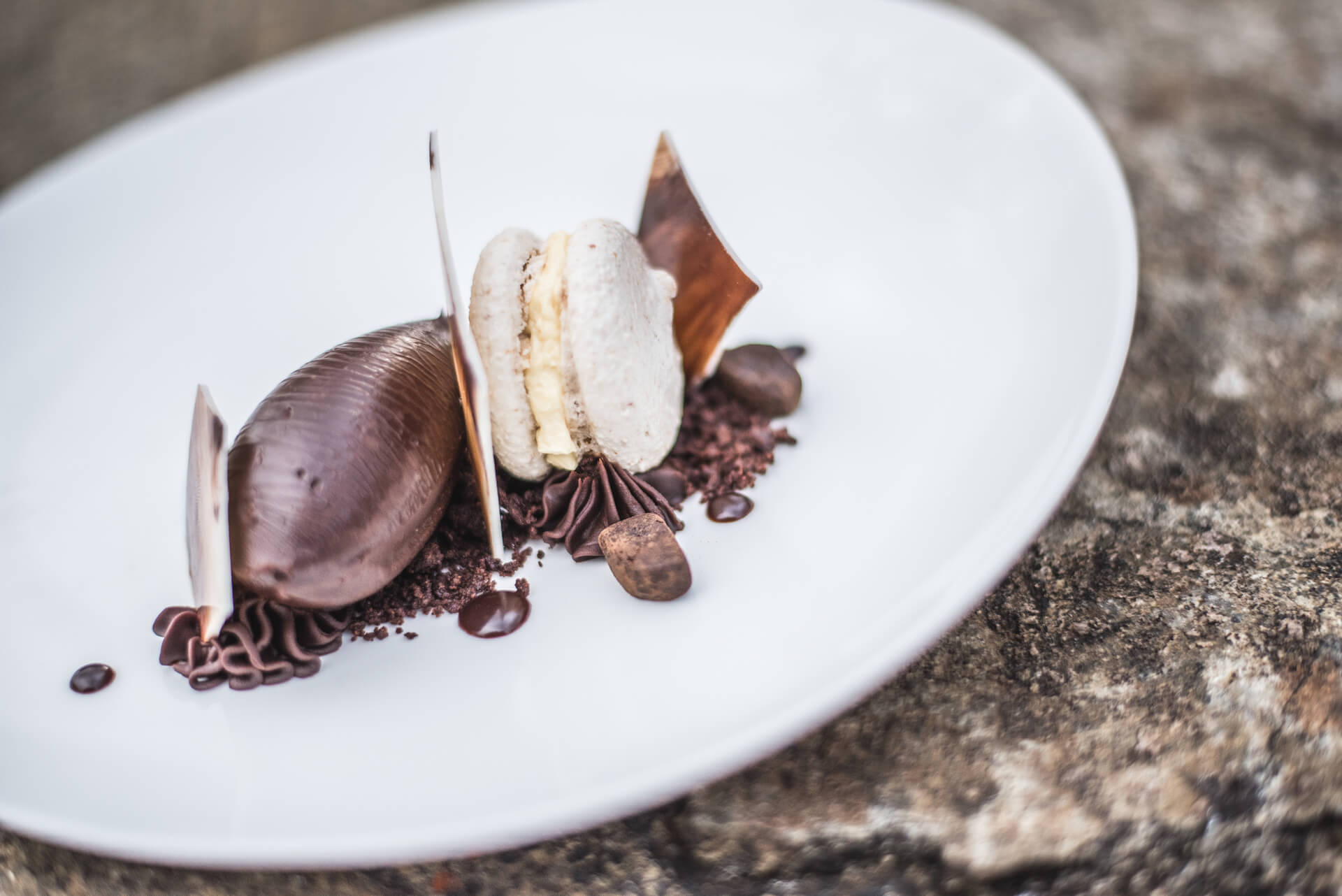 We Employ Unique Sustainable Practices
In addition to renewable energy sources, we also encourage the use of other sustainable practices. For example, we...
Use composting toilets -- they look very similar to regular toilets! But instead, they are used to produce compost for the soil.

Have raised walkways that connect the Domes -- it's comfortable to walk on and it's better for the environment. Raised walkways prevent erosion and they can easily be removed, essentially leaving "no trace."

Avoid single-use plastic -- EcoCamp staff provide reusable water bottles for those who don't have one. They also have metal lunch boxes available for excursions!
The best part about these practices? They don't disrupt or take away from the guest experience. You get to both travel comfortably and make eco-friendly choices!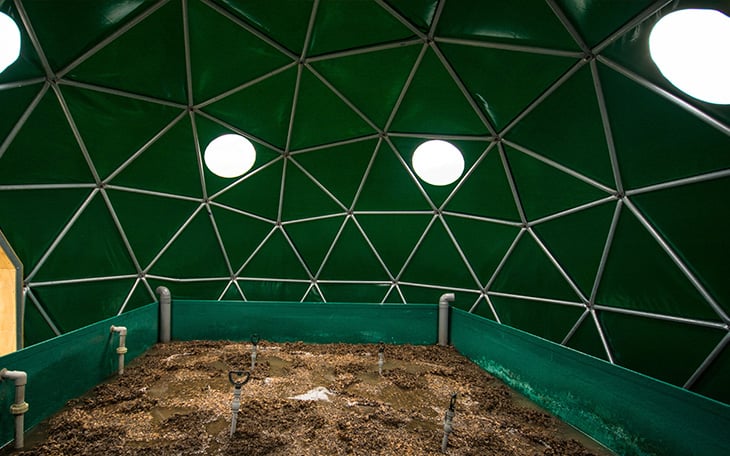 Travelers Can Connect with Each Other and Their Surroundings
Nowadays, it is truly is a luxury to disconnect from today's busy world. Imagine giving your phone a break and having the chance to enjoy nature without any interruptions.
At EcoCamp, we like to say: "we don't have wifi, but we have the best connection." We choose to not have wifi available for guests because it allows travelers to better appreciate their surroundings. In addition to Patagonia's beautiful landscapes, EcoCamp is a great place to meet new people. Our group dinners and Community Domes allow our guests to bond with one another and make new friends from around the world!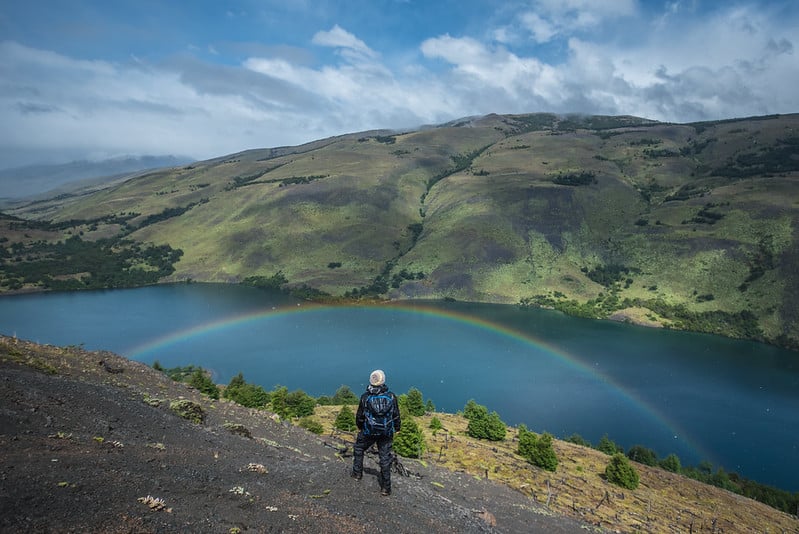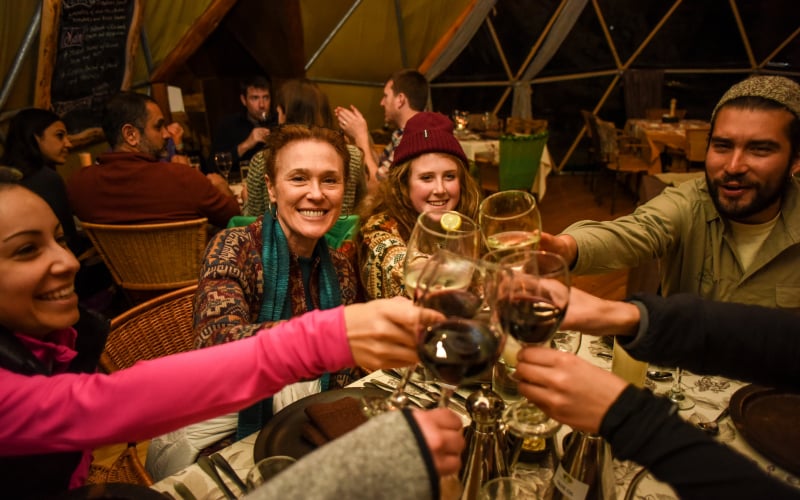 We Offer Epic Adventures and Memories That Last a Lifetime
Apart from our cozy accommodation and amenities, travelers love EcoCamp because of all the amazing excursions that are offered! Every day, our travelers venture into the park and explore its incredible natural wonders. Some of our adventures allow you to...
Hike to the base of the Towers
Take a boat to Grey Glacier
Go puma tracking with wildlife experts
Discover wild horses and other native fauna
Trek the W trail or Paine Circuit
Kayak and bike through the park
And more!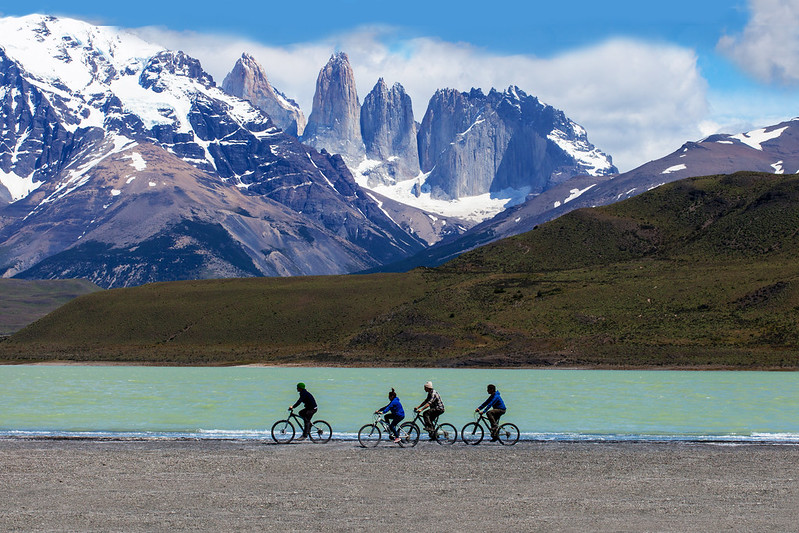 Thanks again to everyone over at the Award for Sustainable Luxury! We appreciate the prize and are honored to receive the title this year. To learn more about our sustainable hotel, click here.