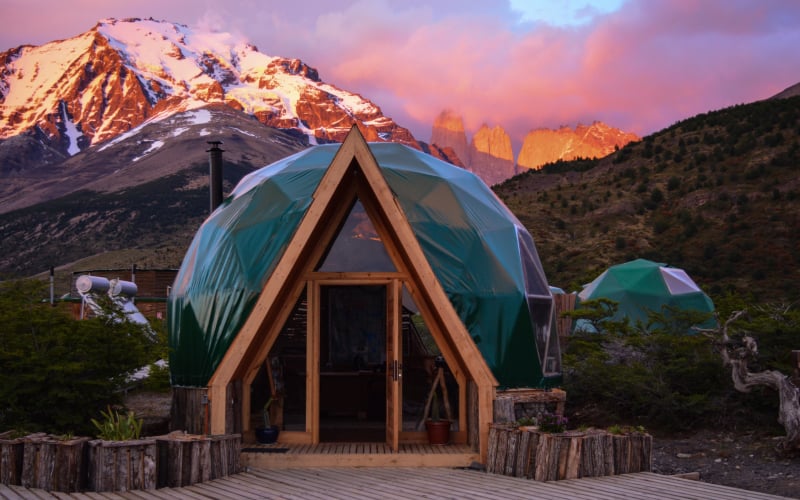 EcoCamp Patagonia: Conde Nast Readers' Choice Award Winner
You voted, and Conde Nast Traveler has listened!
EcoCamp Patagonia has been voted one of the world's best resorts for 2018 according to readers of Conde Nast Traveler.
"We'd like to thank all our friends past and present who have taken the time to vote for us in the Conde Nast Readers' Choice awards," says representative Helen Cordery. "We are happy to place alongside many other wonderful Chilean businesses, and we are glad to hear that our concept as 'alternative hotel' is hitting the mark with our guests."
This is the second consecutive year that EcoCamp has ranked on the prestigious list open to the worldwide public. This 2018 we placed at number 17 in South America, making us the 7th best hotel in Chile according to Conde Nast voters.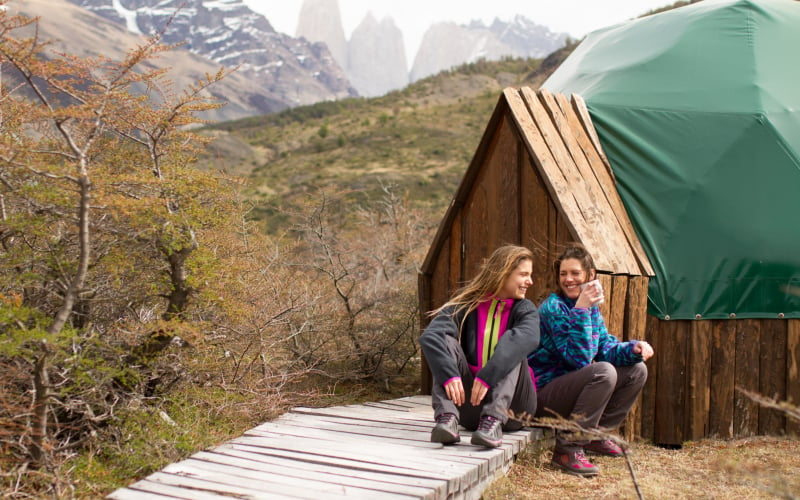 Why is EcoCamp So Special?
First of all, have a read of this blog to see what a day in the life of EcoCamp is really like.
Then get in touch with one of our passionate travel advisors to see what options would best suit you - we've got multi-sport adventures, extreme hikes, wildlife safaris, animal tracking, and romantic honeymoon options, all tucked up in a fully sustainable alternative hotel inside Torres del Paine National Park.

Man-Kai: EcoCamp's Own Fair Trade Brand
We are excited to announce the launch of our very own EcoCamp brand, Man-Kai. Man-Kai is a cooperative of small businesses local to Patagonia who produce fair-trade and sustainable gifts, often using products found only in Patagonia. Not only do these items make fantastic gifts and memories of your time in Patagonia, but you can also see exactly who made your purchase and the labels also include their contact details in case you want to buy more items or get in touch. On offer includes clothes made of sheep wool that contain medallions made by the last of the Kaweskar people (original inhabitants of Torres del Paine who also inspired the EcoCamp domes).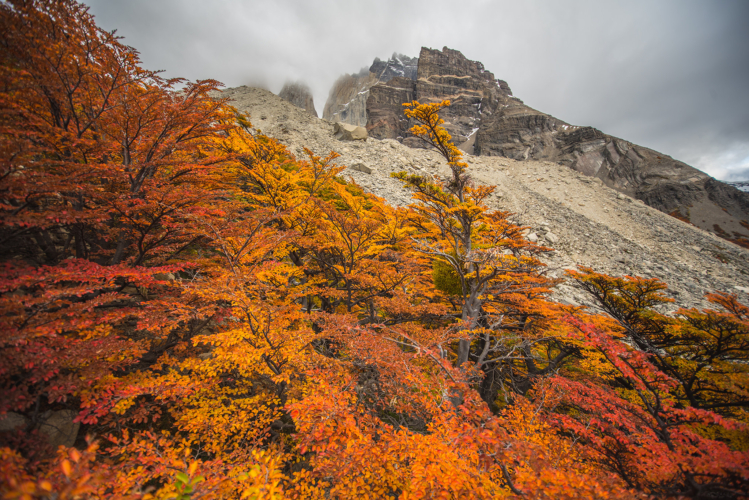 Learn more about EcoCamp Patagonia by following our blog or signing up for our monthly newsletter.