First Things First: What is a Refugio?
The word refugio means 'refuge' in English and are often translated to mean mountain huts. However, before you go thinking you'll be shivering between bare, wooden walls on top of a blustery Patagonian mountain, the reality is that refugios are more like guesthouses. Rustic, to be sure, but warm, comfortable places where you can relax after a day on the W Trek or Torres del Paine "O" Circuit in Torres del Paine National Park.



You Will Have Better Luck Finding Mordor than a Refugio
Refugios are located in some of the world's most geographically isolated locations and are therefore best reached on foot. Often found on, or relatively close to, hiker trail paths which snake through wildernesses and mountainous terrain, half of the pleasure of staying in a refugio, is the very journey there!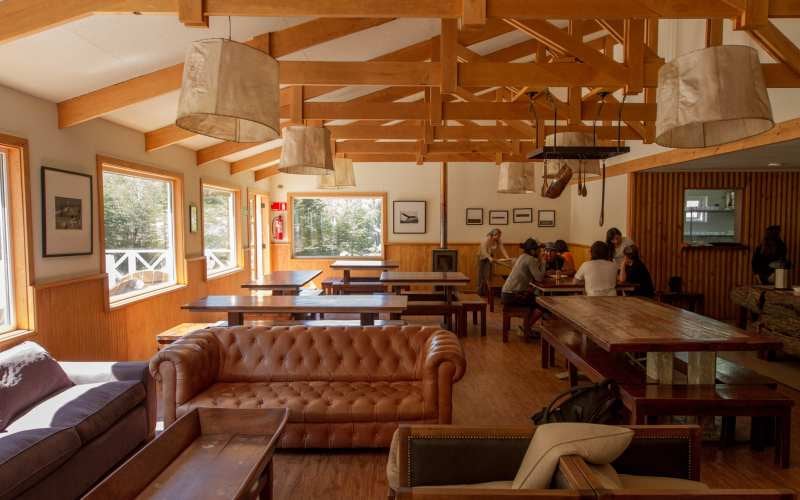 Refugios are Havens of Rustic Comfort
Most refugios pride themselves on their ability to blend in with their natural surroundings and are thus usually made of wood or stone. They are traditionally heated by log fires and are equipped with gas stoves in order to rustle up basic yet hearty meals. Although certain refugios may have private rooms and bathrooms, the vast majority of the facilities at refugios tend to be communal, which adds to the familiar, rustic charm. Refugios are geared towards short-term stays and thus deliver fantastically on the basic comfort front.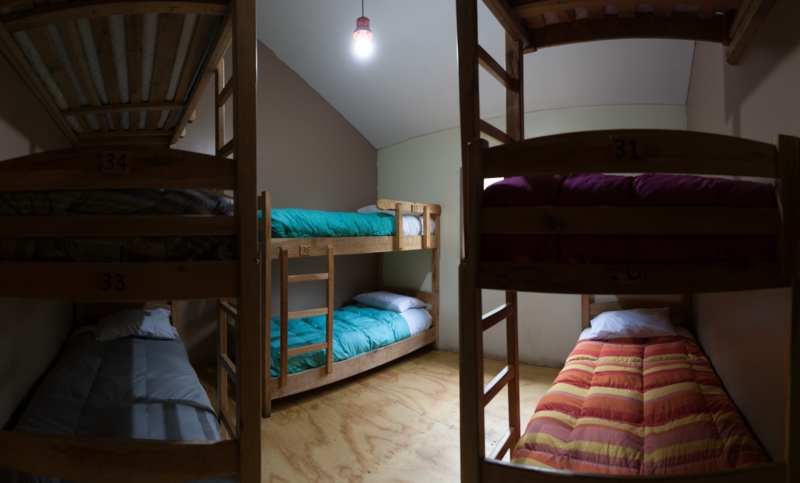 'No Room at the Inn'
Refugios are open to every traveler in need of advice, directions, tourist information or supplies. However, due to the typically modest size of refugios, overnight accommodation is not guaranteed on a walk-in-and-enquire basis- it is always advisable to book in advance. Also, refugios tend to be open during the shoulder/high season only, meaning that the October-March period is the best time to plan your stay. When there are no spaces, camping is available.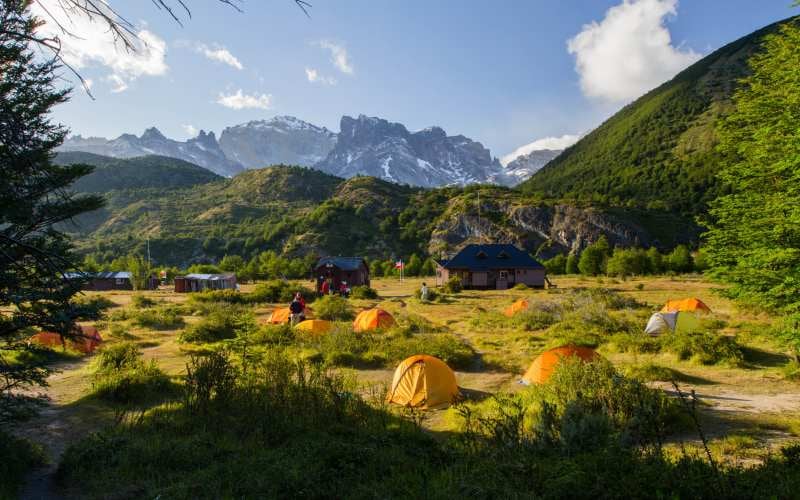 Check Out the View!
Given that refugios are characteristically tucked away in some of the world's most remote destinations you can be sure to profit from astounding day and nighttime views of unspoiled landscapes. Furthermore, due to the absence of civilization in the typical refugio setting, your stay will be complete with pure air, clear skies and the tranquility of nature's soundtrack.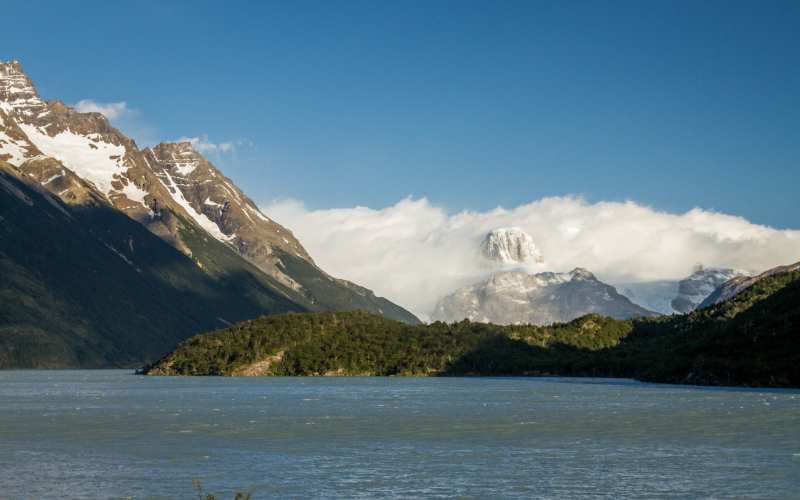 You Will Probably Need Two Types of Peso to Get by
Of course, the official currency of Chile is the Chilean Peso, and you will need have a few of those on hand in order to pay for any possible extras available at a refugio such as equipment, food, etc. However, you will also need to bring another type of peso with you to a refugio: weight. This translation of peso relates to the need to have a lot of personal, heavy-duty equipment in tow for a more comfortable stay: sleeping bags, sturdy hiking boots, warm, waterproof jackets, etc... pesos go a long way at a refugio!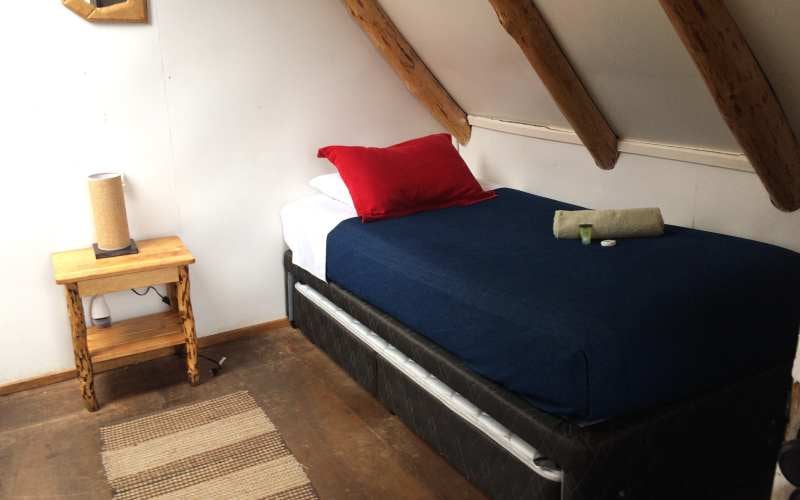 There is no 'ME' in Refugio
Expect to sit huddled around a log fire sipping mate with your fellow trekkers with whom you will share bathrooms and bedrooms. Refugios tend to be large enough to accommodate only a modest number of guests, however, they're all about communal spirit and are perfect venues for meeting people with whom you can share travel stories, forge friendships and share moments together. An awesome bonus on a W Trek!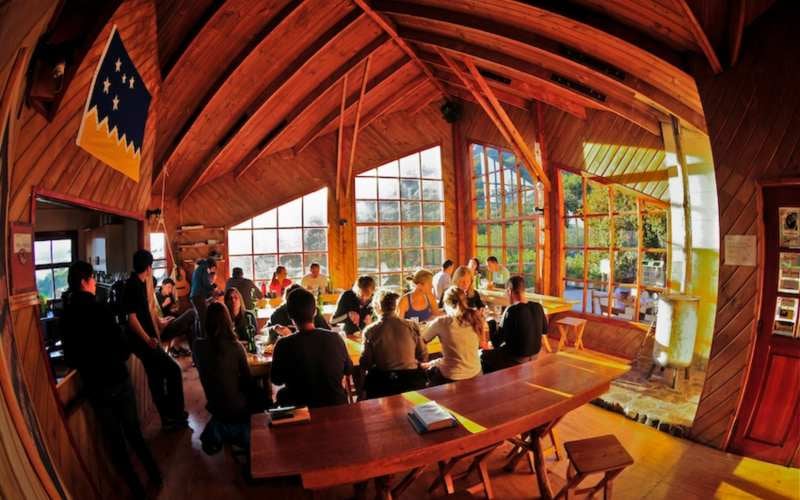 "For me, the community atmosphere and simple pleasures of the refugios are part and parcel of a trekking experience in Torres del Paine. And my #1 trip? The 9-day O Circuit where you leave the crowds behind and see a side of the Park that only the intrepid see.

-Chloe, Direct Sales Manager
You can also contact us to organize the trek of your dreams!