Guest Post Written By: Marina Yoveva
Marina is originally from Bulgaria, but she considers herself a citizen of the world. Having traveled to over 20 countries and counting, she loves writing about her adventures, experiences and advice on Exploreist.
Argentine Patagonia is pristine and wild—the definition of an adventurer's dream. Located at the southernmost tip of South America, this region is defined by its dramatic landscapes, incredible wildlife and unique pockets of culture.
I've been to Argentine Patagonia a number of times now and learn something new with each visit. From activities to accommodation, this guide will help ease your journey to the wonderful and remote corners of Argentine Patagonia. Read on to discover what I wish I knew before visiting Argentine Patagonia.
1. The Best Way to Get to Argentine Patagonia
No matter where you are flying from, you will first need to stop in Buenos Aires, Argentina. From there, you can travel to Patagonia.
Bariloche, a city roughly 994 mi (1,600 km) southwest of Buenos Aires, is the entry point to the Argentine Patagonia. Two-hour flights from Buenos Aires to Bariloche (BRC) are about $70 (USD) with Fly Bondi or Norwegian Air. It is also possible to fly to El Calafate (FTE)—a three-hour flight from Buenos Aires and to Ushuaia (USH), which is a three and a half hour flight.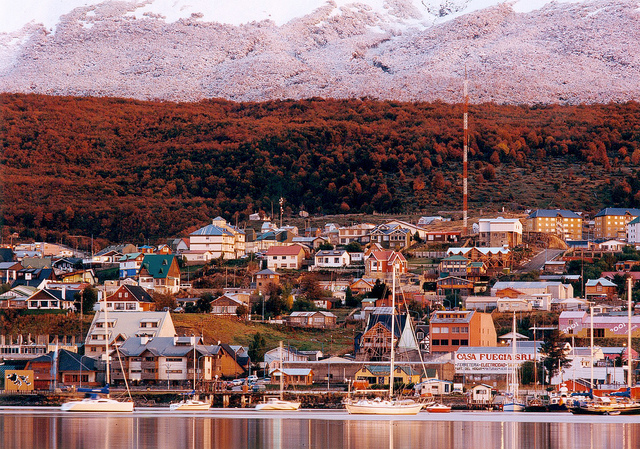 It is also possible to go through Chile and then onwards to Argentine Patagonia. Chile has Sky Airlines, a budget airline, which flies into Punta Arenas Airport (PUQ). From there, you can cross to El Calafate, Argentina by bus.
2. Must-See Attractions in Argentine Patagonia
Argentine Patagonia is comprised of three main districts: The Lake District, Atlantic, and Southern Patagonia. Each is unique in its own way, with natural wonders as a common factor.
The Argentine Lake District is an absolute must, with stunning views in every direction. The Lake District is best accessed from Bariloche and one of the top highlights is Nahuel Huapi Lake—one of the largest lakes in the region. Additionally, if you're here to ski, check out the slopes at Cerro Catedral's mountain resort.
Also be sure to visit the Atlantic section of Argentine Patagonia, home to unique natural havens such as the Punta Tombo Wildlife Sanctuary. Watch the Magellanic penguins at Punta Tombo, whose population in Patagonia actually outnumbers humans! This area of Argentine Patagonia has local Welsh culture, which can be found in small towns such as Trelew. The Welsh immigrated to Patagonia in the 1860s in search of a new life and a way to preserve their cultural heritage. Stop in for a spot of tea or come for Eisteddfod, a celebration of Welsh arts and literature. Trelew is also home to the Egidio Feruglio Museum of Paleontology, where you can learn more about the region's impressive history of dinosaurs.
Southern Patagonia is another impressive area to visit when touring Argentine Patagonia. Sitting below the Lake District, Southern Patagonia offers unforgettable sights such as Perito Moreno Glacier (you've got to see at least one glacier while in Patagonia). El Calafate is where you can dig into that rugged nature and get off the grid. Additionally, in the far south of Argentine Patagonia, you'll find Puerto San Julian, where Ferdinand Magellan touched down in 1520.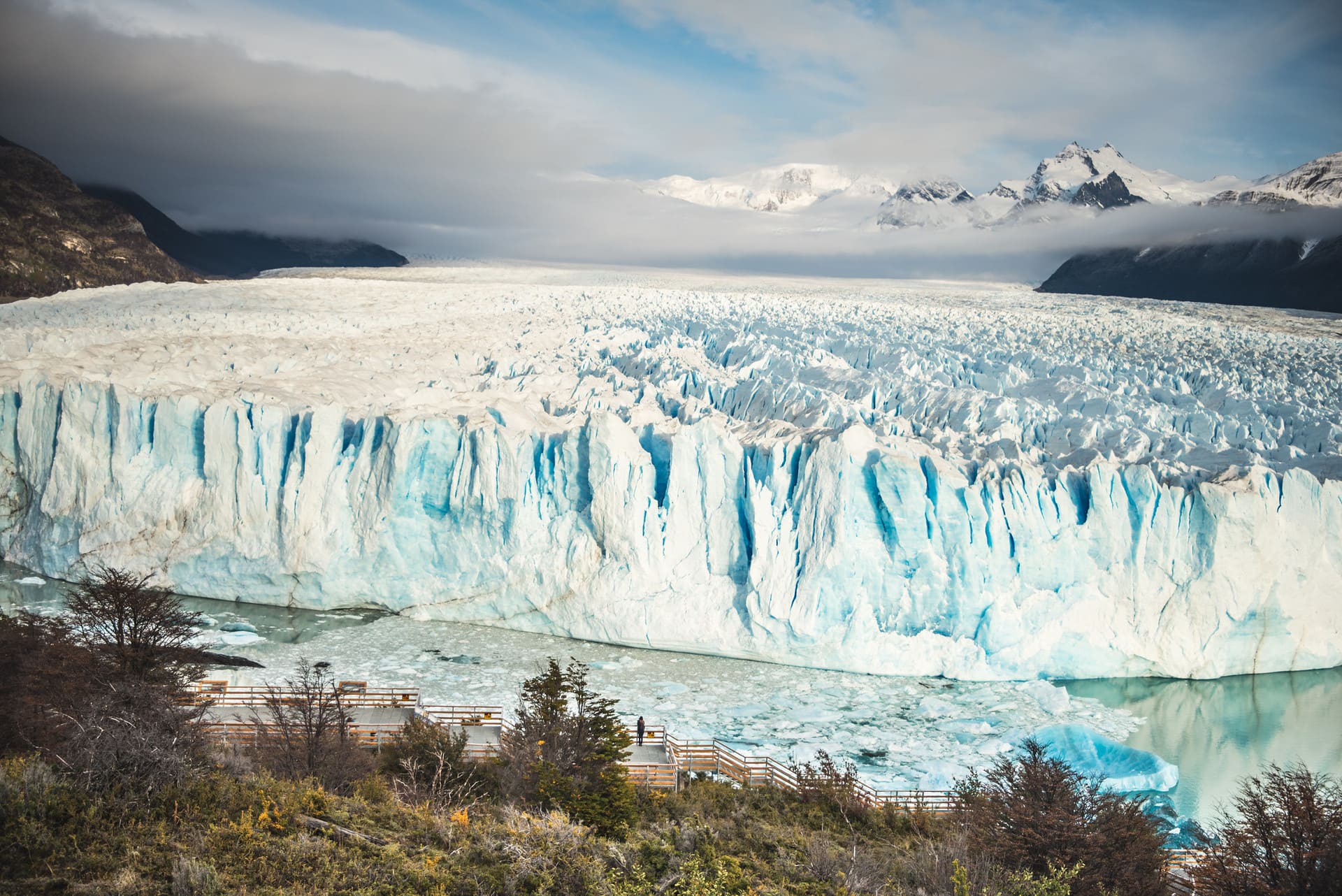 3. Where to Stay
Estancia Monte Dinero is a 100-year-old working sheep farm and such a cool experience to have while visiting Argentine Patagonia. The food at Monte Dinero is noteworthy and rooms are quaint with fireplaces. Now in the fifth generation, Estancia Monte Dinero is a family-owned operation from descendants of Scotch immigrants.
Rio Hermosa is a bit more upscale and right on the shores of the beautiful Nahuel Huapi Lake. Surrounded by woods, this hotel is great for those who love that cabin feel. Enjoy the gardens in warmer months or cozy up to the fireplace when it's chilly.
Hotel Tunqueley is perfect for those seeking a more affordable nightly rate, while still enjoying a relaxing stay. Just 0.6 mi from Lacar Lakeshore in San Martin de Los Andes, Hotel Tunqueley is a convenient and central location. Enjoy the amenities of home such as WiFi, breakfast included and free parking. Also, being just 12 mi from the Chapelco Ski Center, this is a great option for those coming to ski.
Another option is to look into a travel package. This is great if you are looking to enjoy the most of Argentine Patagonia and not worry about the logistics. Check out some unique multi-day trips here.
4. How to Pack
A general rule of thumb when heading to Patagonia is to dress in layers. Wicking materials help keep you warm in rain or shine. Long underwear is a great base to work from when really heading into the wild. Also, Patagonia has high winds, so a protective outer-layer jacket is really key. Warm socks and an extra pair of lighter socks can also save you from having cold or wet feet.
Here's a great video to check out that covers all the bases for packing for Argentine Patagonia:
Look for proper clothing at hiking companies, such as Patagonia Inc. or The North Face. Additionally, it is wise to bring a small first aid kit along when on the trail. These vary in size and quality, however, bandages for blisters are probably the number-one item to make sure is in there.
5. Who Actually Lives in Patagonia
Patagonia has more wildlife and open land than actual people. Certainly, this is part of the charm for those visiting Argentine Patagonia. However, people really do live in Patagonia, and quite the hearty stock they are. The largest city in Argentine Patagonia—and all of Patagonia—in Neuquen, home to roughly 345,000 people. Patagonia as a whole has a total population of 2 million people, with the majority living in Argentina.
The Tehuelche indigenous group are the native people of the region, which like many native groups were overtaken and assimilated by European explorers. Argentina is famous for its gaucho, or cowboy culture, which extends into the southern part of Argentine Patagonia. The gauchos are marked by their thick ponchos made of wool, with necks that button up to protect the cowboys in Patagonia's cold. As previously stated, there is also a population of Welsh in Patagonia namely along the ocean and speak a unique dialect called Patagonian Welsh.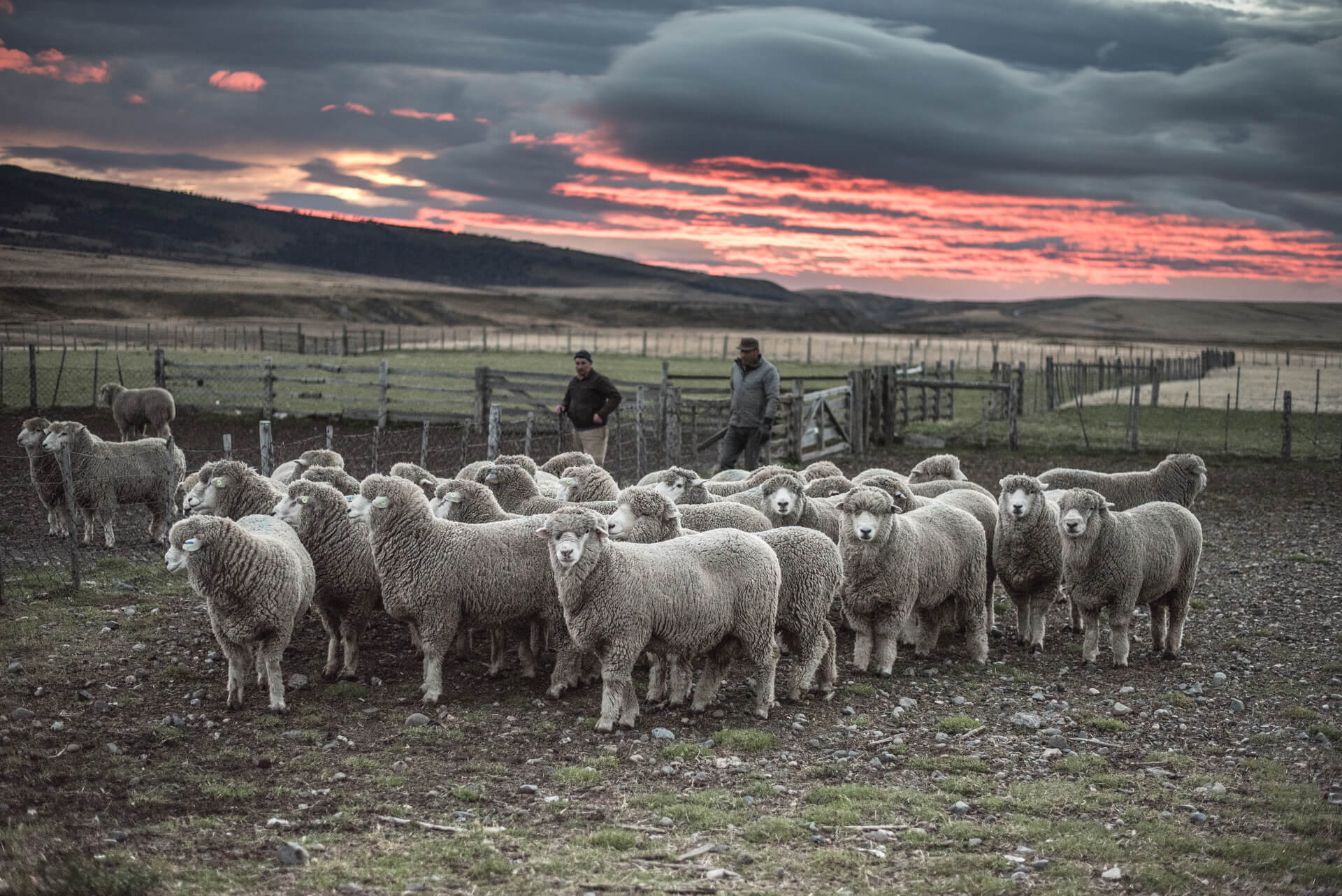 Argentine Patagonia feels like the ends of the earth, and in a sense, it is. Without hesitation, I recommend heading to Argentine Patagonia, a wild land of one's imagination. Whether you love to ski, want to see wildlife or just want to admire the breathtaking views, you will definitely not regret visiting this epic place.
For more information on visiting Argentine Patagonia,
get in touch with our team now
. Also, learn more about unique travel programs by visiting this webpage.