So you´ve decided to realize a lifelong dream and come to Chile, and you want to see as much of it as possible, right? Instead of skipping the interior in favour of the jewels to the north and extreme south (the Atacama Desert and Torres del Paine), why not linger for a bit longer and get right off the beaten track? Chile is a long skinny country that has a surprising amount of natural wonders along its length to reward even the most travel-weary of travellers. Let's have a look at our top five places to visit between the capital of Santiago and Patagonia.
1. Colchagua Valley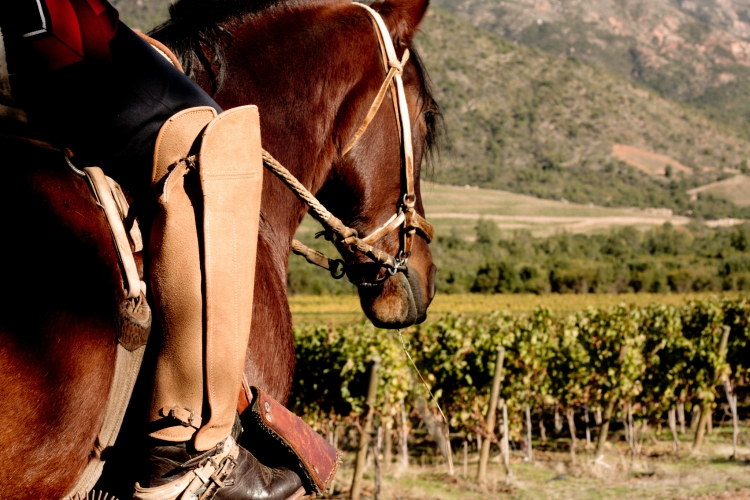 Chile has become synonymous with wine, producing fragrant and full-bodied varietals that are often organic, or at the very least free of any phylloxera-resistant rootstocks. The Colchagua Valley is one of the best places to go to enjoy this smile-inducing product, being one of the top producing regions in the country full of rolling hills, green farm fields and good restaurants, with plenty of tourist infrastructure to make your stay a good one. In its biggest city, Santa Cruz, you should visit the Colchagua Museum to see fascinating displays detailing Chile´s history, including a mummies, shrunken heads, war relics, and an entry about the formerly trapped 33 miners in Chile's Norte Chico. Outside of the city, you could take a spin on the cable car at Viña Santa Cruz and visit the Automobile Museum, or go a bit further and visit Ruka Mani Mapuche Museum to learn about the indigenous people of the central area, the Mapuche. There are wineries aplenty in this area, with one detaining you with every turn of a corner, and two heavyweights would have to be VIK, known for their long finish wines, and Lapostolle, with its iconic architecture and French Oak barrel wines.
2. Chillan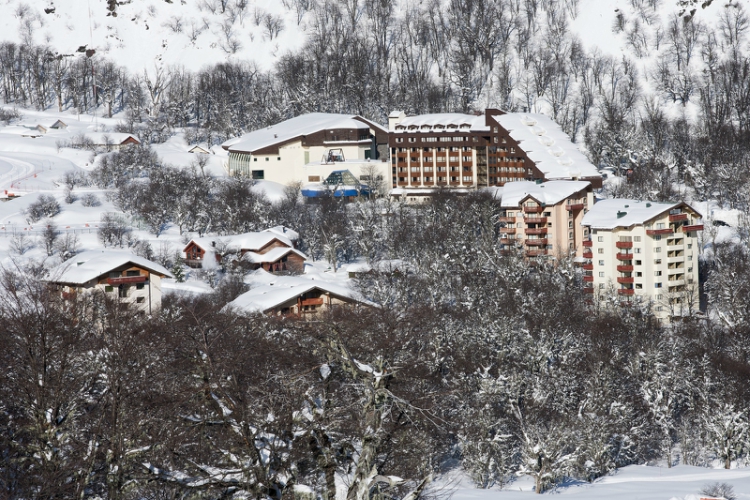 Winter is an excellent time to visit Chile because of all the quality powder-based activities to be had. Visiting the resort of Termas de Chillan is a great option not only for the skiers among us, but for those looking to see Chile from a different perspective. Nestled amongst a luscious forest on the side of the mountain, the resort also has a spa, various restaurants, and a nightclub, and describes itself as South America´s leading mountain resort. From here you can go dog sledding, heli-skiing, snowshoeing, and snowboarding. Kids will enjoy the ´Snow Garden´, an exclusive area for ages 3-6.
The spa features all the usual treatments as well as mineral hot springs, reiki and fango, a fitness centre, and hydrotherapy pools.
3. Pucon
Pucon is THE stop for the foodies, a gastronomic paradise serving only the best German-inspired pastries, hot chocolates, river-caught trout and wild pig in such a variety of ways that you won´t want to leave. It is also the jump-off point to explore the rest of the region, from the Mapuche heartland of Curarrehue, Villarrica Volcano, Huerquehue National Park, Caburgua lake and waterfall (Ojos del Caburgua), the volcanic caves of Villarica, and the Termas Geometricas hot springs. Further afield is the spectacular prehistoric landscape of Petrohue Falls, the picturesque lakeside town of Frutillar and the adventure hub of Puerto Varas.
4. Chiloe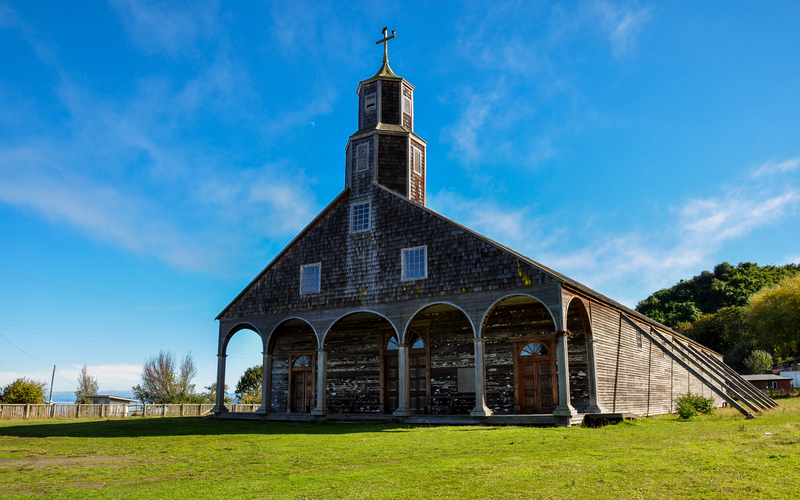 One of the most interesting places to stop in all of Chile is actually the island of Chiloe, a place often sidelined by visiting tourists but beloved by Chileans. It is known for its unusual cultural myths and rich history, its nature reserves and national parks, quaint wooden churches and palafitos, raised houses over water. This is also where you can order a curanto, a feast for the stomach of seafood, shellfish and meat all steamed underground.
5. General Carrera Lake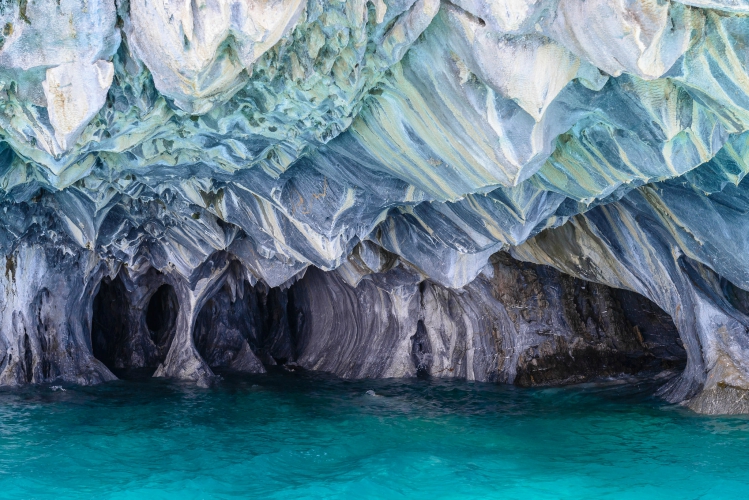 If you´ve ever wanted to catch your reflection in a pristine lake, then this is the one to do it in. It's a colossal piece of water, some 1,850 square kilometres shared between Chile and Argentina, and it makes a good spot to whip out the tripod and practice some landscape shots. It is also the home of the ´almost-famous´ Marble Caves, eerie caverns the result of 6000 years of water on calcium carbonate (and only accessible by boat). While you are here, try your hand at hiking or kayaking, enjoying the beautiful soundtrack of birdsong and silence.
Want more tips? Check out our other post "5 Places to Stop Between Santiago and San Pedro de Atacama."