Need some travel inspiration?
Patagonia is a remote destination and getting there is a long trip. But you can travel instantaneously just by watching some epic videos that will help you inspire your wanderlust and have you prepared for your upcoming trip.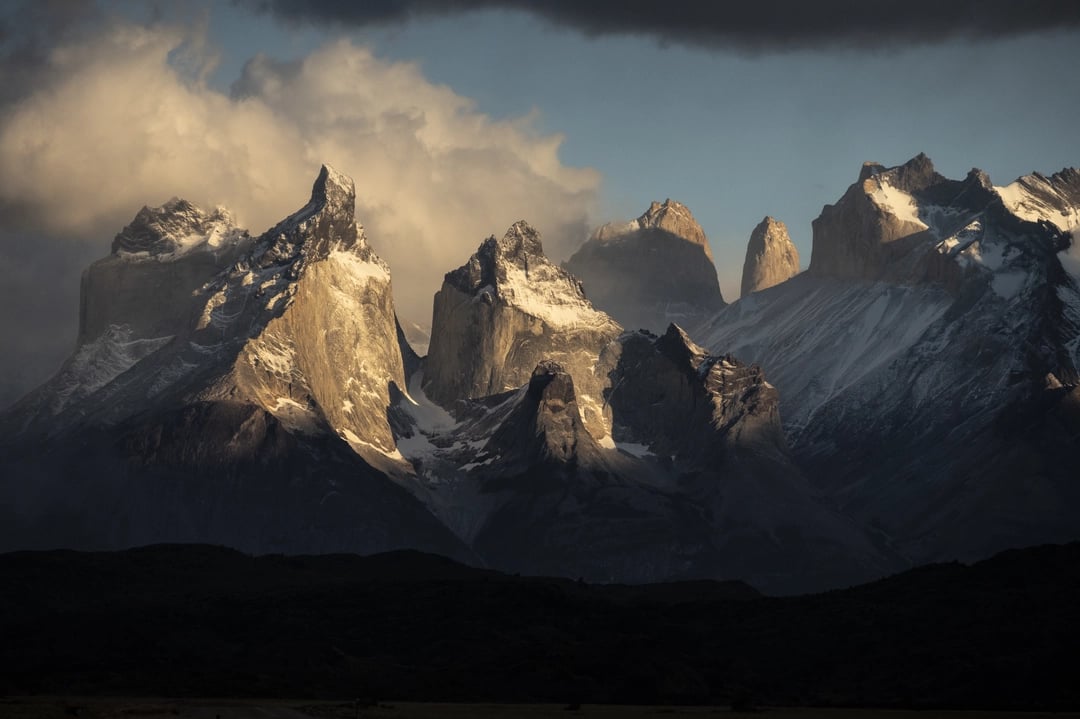 In these times of COVID-19, we are convinced now is the best time to travel to Patagonia. A good resolution for 2022 is to reconnect with nature - all of us deserve it after the lockdowns and borders closures! Patagonia is definitely THE place to do so, with plenty of space to enjoy the outdoors and some of the world's most spectacular landscapes. And whether you want to spot Patagonia's elusive cat (the famous puma), hike South America's most stunning trails (such as the W Trek and the Torres del Paine circuit) or stay in Chile's most incredible hotel (EcoCamp Patagonia), the southernmost region on Earth has everything you need to reconnect with nature.
Enjoy the short films - and see you soon in Patagonia!
1. Reconnection - The hope for Post COVID-19 Tourism in Patagonia
This short film by EcoCamp Patagonia showcases the recovery of tourism in the heart of Torres del Paine National Park. In 2020, the COVID-19 pandemic caused the loss of millions of jobs in the tourism sector as thousands of companies had to shut down their operations. International tourist arrivals dropped by 74%, which made 2020 the worst year on record for tourism. But tourism recovery started as a message of hope to reconvert the sector and reconnect us after the lockdowns.
2. Torres del Paine in 8K
This is a video you'd better watch on the big screen! Photographer Martin Heck spent some days capturing the raw beauty of Torres del Paine National Park and put together an epic series of timelapses. He says "Weather completely flipped from warm and calm into a snow-storm within minutes. But that's what we expect and makes Patagonia such a special and wild place."
3. The Circuit ("O Trek")
This award-winning short film (awarded twice at the Travel Video Awards 2020) follows photographer Robert King as he hikes Patagonia's most stunning trekking route, the Torres del Paine Circuit - also called "O Trek". A story of raw beauty and transformation where Robert will face a moving reality.
4. Puma: Legends of the Ice Mountains
A mother puma teaches daughter how to hunt in the heart of Winter in Torres del Paine National Park. This video - amazingly shot and narrated by Uma Thurman - is an extract from the film "Pumas : Legends of the Ice Mountains" which you will find on PBS. The crew stayed at EcoCamp to produce one of the best documentaries about pumas you'll find out there. Watch the full trailer here.
5. A Path
Finnish actor Jasper Pääkkönen (Vikings, BlacKkKlansman) traveled to the wilds of Patagonia. "A Path" is not only a journey through the trails of Torres del Paine National Park : it is an urge to go back to nature to protect the only planet we inhabit. This short film was shot when the first cases of COVID-19 were detected. Today, after two years of a long pandemic, the message of this video is even more valuable.
What's your favorite video? Traveling to Patagonia soon? Contact us or check out our programs.