Welcome to the end of the world --- Torres del Paine National Park. In the depths of Southern Patagonia, this long stretch of wild land is the perfect place to capture some incredible photos. The park is rich with colorful lagoons, mountain ranges and glorious glaciers, along with killer sunsets and unique native fauna.
Being experts from the region, we know the best spots and times to snag some unreal photos of Torres del Paine. For a sneak peek of this beautiful place and its endless possibilities, take a look at some of our all-time favorite pictures - shot by EcoCamp resident photographer Timothy Dhalleine.
1. Laguna Azul at Sunrise
Pink cotton candy clouds reflect upon the deep blue waters of Laguna Azul, while the great Paine massif sits gloriously in the backdrop. It almost looks too good to be true, right? It's not. It's just another one of those picture-perfect moments here in Patagonia.
2. John Gardner Pass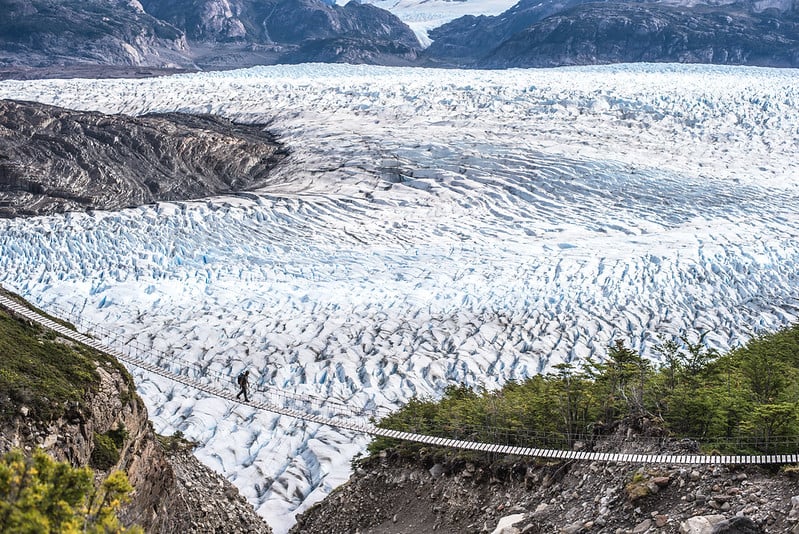 That sparkling blanket of glacial ice may look infinite, but the fact that it's not is a solemn reminder of why we must protect nature's wild places. Many of the world's glaciers and ice fields are retreating at rapid rates, both contributing to the rise in global sea level and the loss of some unbelievable landscapes. It's up to us to make necessary changes and save our planet's most sacred spaces.
3. Overview of Toro Lake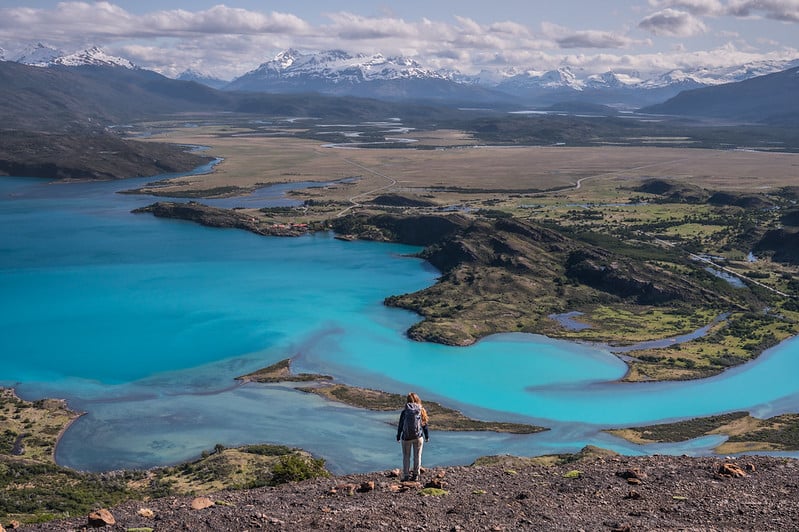 After a few hours on the Lazo Weber trail, one of the lesser-known gems in Torres del Paine, trekkers will be greeted with the ultimate view of these insane turquoise waters.
4. Chilla Fox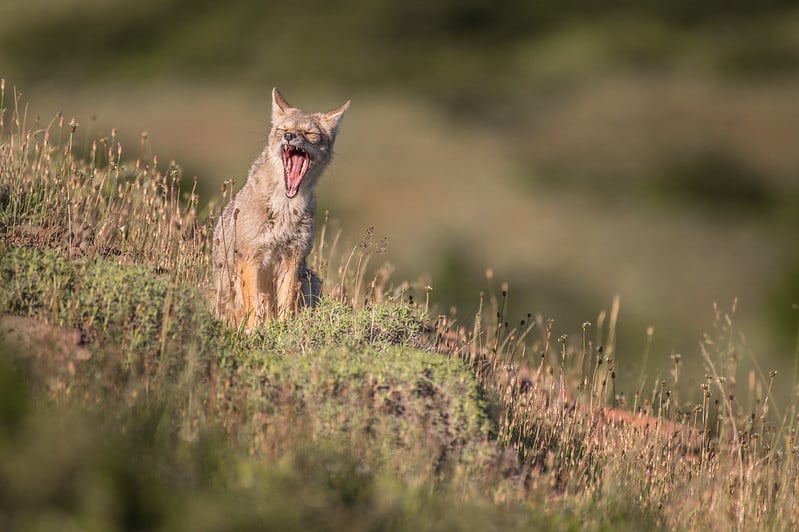 We love this shoot of a sleepy fox yawning in the grasses. One of the best parts about coming to Torres del Paine is all of the wildlife that is out and about. The park is bustling with foxes, pumas, guanacos, condors and more -- you just need a careful eye to spot them!
5. EcoCamp Welcome Dome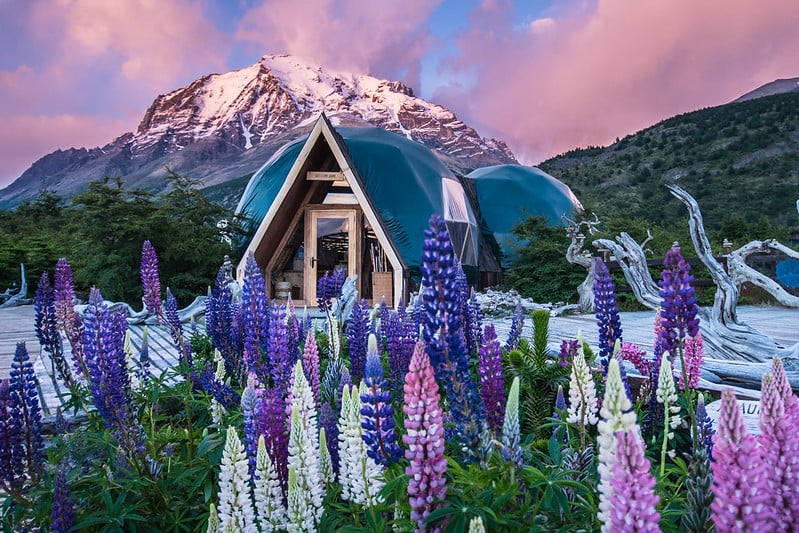 It's a spring day at EcoCamp Patagonia, the world's first geodesic dome hotel that's located in the heart of Torres del Paine. New visitors stop by the hotel's Welcome Dome to check in before starting an adventure in the park, like the famous W Trek or EcoCamp's Wildlife Safari.
6. The Towers' Lagoon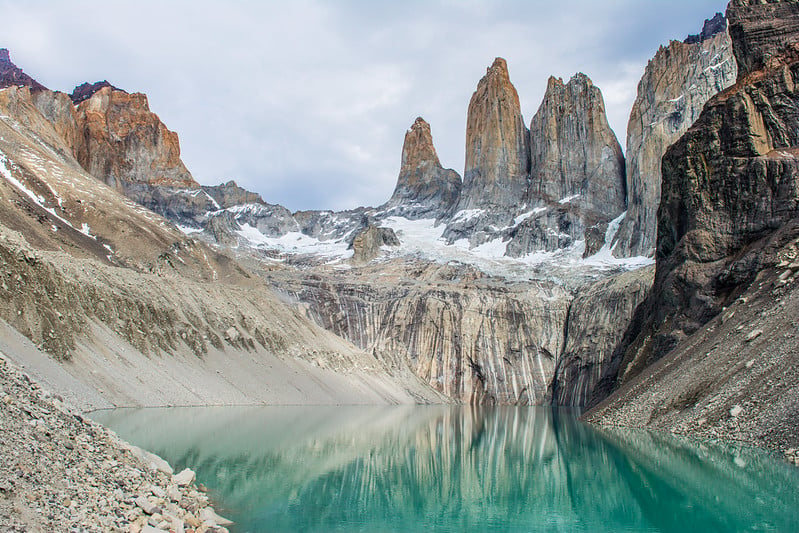 These three stunning granite formations are what gave Torres del Paine (or Towers of Paine) its name. The Towers can be observed from many spots in the park, but are best admired from the base. Everyday trekkers make the eight hour journey up to the vista to witness this natural beauty.
7. Autumn in Torres del Paine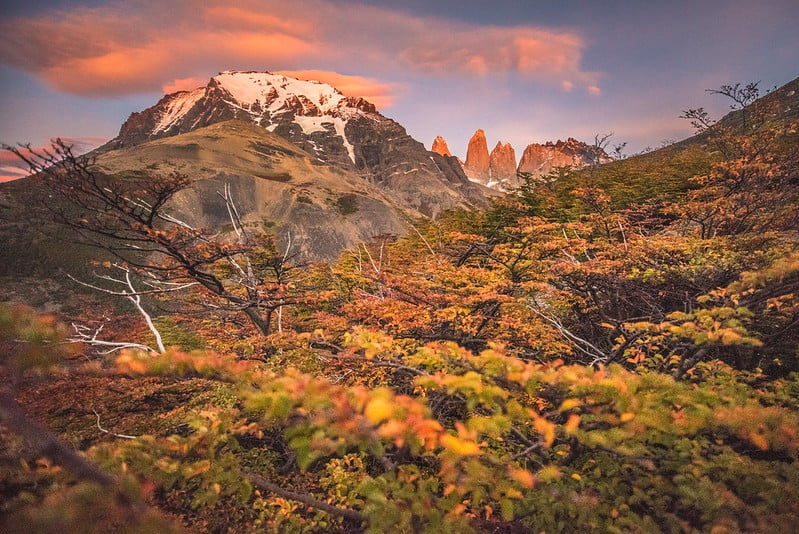 Take in this overload of colorful tree tops during Patagonia's autumn months. April is one of our favorite times in the park -- it's when the leaves change, crowds dimmer down and animals come out to play.
8. Grey Glacier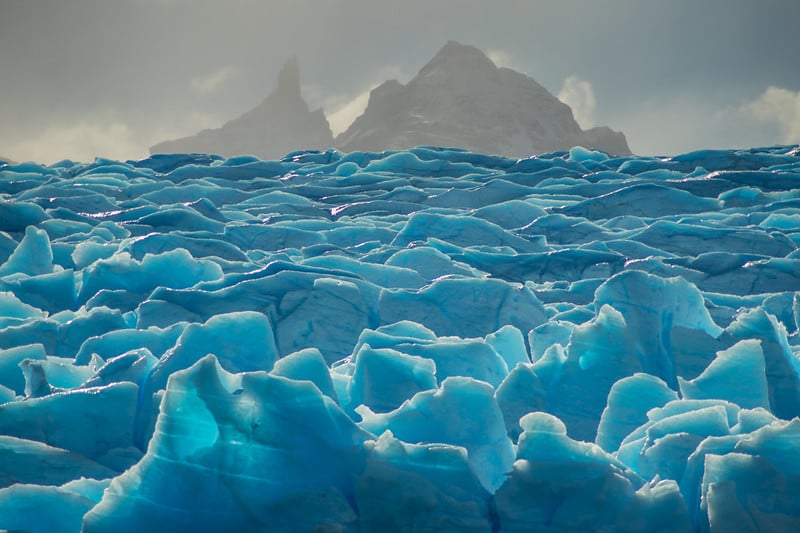 Get an up close and personal with the park's famous Grey Glacier. This icy giant is truly something special, with so many intricate shapes and formations to observe on a boat ride to its face.
9. A Huemul at Pehoe Lake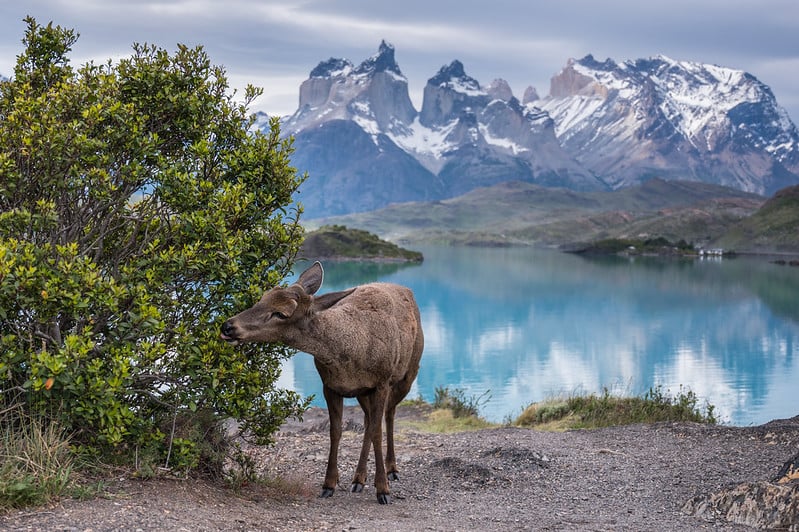 It's not everyday that you witness one of Chile's endangered southern deer. As the huemul snacks on some green leaves, we admire its quiet and calm movements and remember why this beautiful animal is worth protecting.
10. Along the Trail on the Paine Circuit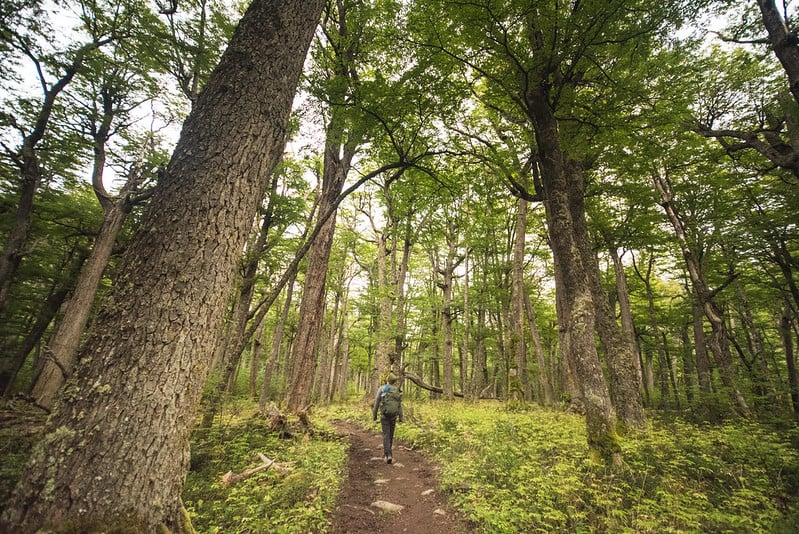 Get lost in the mossy maze of trees as you wander along the Paine Circuit. This 9-day trek offers the best of both worlds, taking trekkers to both famous highlights and the remote, lesser-known treasures of Torres del Paine.
Liked this Post? Pin it for Later
Have you captured your own unreal photos of Torres del Paine? Share them with us at marketing@cascada.travel. We love connecting and collaborating with new photographers and creative travelers!